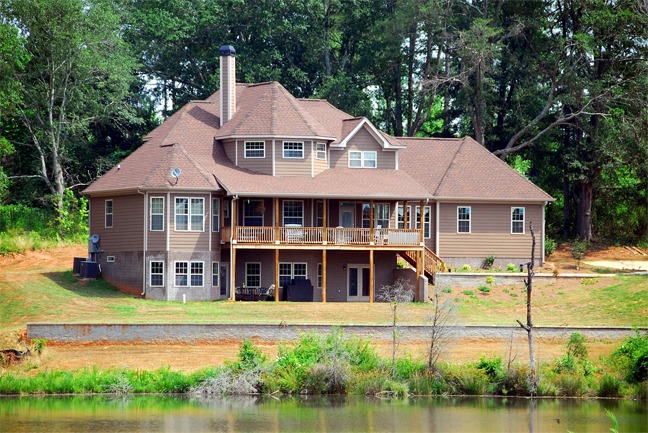 To dive into detailed knowledge about homeowners insurance, you must better understand the different coverage an Insurance Agency provides.
Interior Damage
In case of a fire, theft, or any disaster, your furniture, articles of clothing & valuable jewelry may get damaged or lost. Your insurer will reimburse you a maximum portion of the cost in this scenario.
Exterior Damage
Your house may get damaged in case there is any natural calamity or vandalism you have to face. But the burden of this loss will be compensated by your Insurance Company or may even rebuild your house.
The insurance company will not cover destruction due to poor maintenance.
Personal Liability
If someone is injured in your property or your personal belongings, their medical expenses will be covered by Liability Coverage. Even if they want to sue you for their pain, you'll be covered by the Insurance.
Optional Home Insurance Coverage
Flood Insurance
Flood insurance covers losses directly caused by flooding. In simple terms, a flood is an excess of water on land that is normally dry, affecting two or more acres of land or two or more properties.
For example, damage caused by a sewer backup is covered if the backup is a direct result of flooding. If the sewer backup is not caused directly by flooding, the damage is not covered. If you live in a state or area that is prone to flooding, this coverage is a good idea and may even be required depending on your location.
Replacement Cost Plus Insurance
A replacement cost policy helps pay to repair or replace damaged property without deducting for depreciation. This type of coverage may be available for both your personal belongings and your home if they are damaged by a covered peril. This insurance can provide additional coverage to rebuild your home after a total loss.
Water Backup of Sewer Insurance
Water backup coverage, also called sewer or sump pump backup coverage, covers your home and personal property in the event of water damage from a sump pump, drain, or sewer overflow or backup.
Other Structures Insurance
The other structures provision of your home insurance policy covers most kinds of structures that aren't connected to your home. This could include your fence, shed and detached garage. If you have any of these structures on your property, it's a good idea to insure them to avoid the risk of paying out of pocket if an accident occurs.
Personal Umbrella Liability Insurance
Umbrella liability coverage protects against the potential financial fallout of certain types of unforeseen events that lead to property damage or injury, for which the policyholder is held responsible.
This policy generally takes effect when other forms of insurance (e.g., auto or homeowners) have been exhausted.
Medical Payments Coverage Insurance
Medical payments to others coverage reimburses you for medical expenses related to guests' bodily injuries inside of your home, regardless of who is at fault. It will help reimburse you for guests' medical expenses if they're injured on your property, whether you're at fault or not. It is designed to cover minor injuries and prevent lawsuits.
Need Help to Review Your Insurance? Contact Us.

Contact SunGate Insurance Agency today learn more about the type of insurance you need. Click here to contact us or call (407) 878-7979.
SunGate Insurance Agency Coverage
Home Insurance, Auto Insurance, Health Insurance, Group Insurance, Property Insurance, RV Insurance, Renters Insurance, Event Insurance, Insurance Bonds, Life Insurance, Business Insurance, Workers Comp, Flood Insurance, Umbrella Insurance and more!
Located in Lake Mary, Florida (serving clients Nationwide and locally in Orlando, Maitland, Heathrow, Longwood, Windermere, Kissimmee, Orange County, Seminole County, Lake County, Clermont, Leesburg, Mt. Dora, Winter Garden, Davenport and surrounding Central Florida areas.)