Contractors' All Risks (CAR) Insurance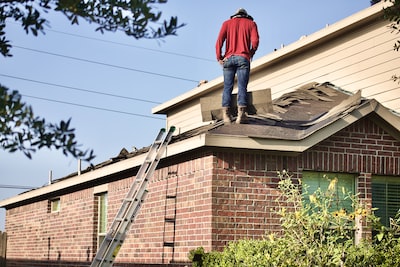 Contractors' All Risks (CAR) Insurance is a specific insurance policy created to provide coverage for contracting/construction projects. Such insurance offers complete protection against a broad range of risks arising during the process of construction, including property damage, third-party liability, and theft/loss of materials/equipment.
CAR insurance is usually bought by builders, contractors, and developers involved in projects of construction. It covers material damage to the project and liability for bodily harm/injury or property destruction to third parties.
Features of CAR
Among the primary features of CAR insurance is the coverage for damage to property. This comprises protection against damage by accidents, flood, fire, storm, vandalism, and theft that occurs during the phase of construction. It covers not merely the structure but the machinery, materials, and equipment also present on-site. Coverage takes into account unforeseen damage/loss till the project is financially completed, allowing for repairs/replacements made without causing substantial delays/financial burden.
CAR insurance also includes any coverage for third-party liability. Construction sites pose risks to properties nearby, pedestrians, or construction workers of subcontractors. If a third party undergoes bodily injury/harm or property damage because of construction, CAR insurance offers coverage. This will be for any likely legal expenses, potential settlements, medical costs, or judgments. Such coverage protects contractors from possible lawsuits plus financial liabilities that arise.
Important Notes on Contractor's CAR Insurance
CAR insurance can be customized to certain project requirements. You can have it extended to cover more risks like loss of profit, delays in completion, and professional liability. Such flexibility lets contractors customize insurance coverage according to the unique risks related to particular projects.
You should note that CAR insurance does not cover any maintenance issues, design flaws, wear and tear problems, or faulty workmanship. Such aspects may well be covered by other insurance policies like builder's warranty insurance, or professional indemnity insurance. Contractors should carefully evaluate the terms and conditions, as well as inclusions and exclusions of their CAR insurance policy. In case you fail to review documents with care in advance, you may find your policy is lacking in terms of coverage. If this is the case, consider additional options for coverage to ensure total/comprehensive safety and protection.
Need Help to Review Your Insurance? Contact Us.

Contact SunGate Insurance Agency today learn more about the type of insurance you need. Click here to contact us or call (407) 878-7979.
SunGate Insurance Agency Coverage
Home Insurance, Auto Insurance, Health Insurance, Group Insurance, Property Insurance, RV Insurance, Renters Insurance, Event Insurance, Insurance Bonds, Life Insurance, Business Insurance, Workers Comp, Flood Insurance, Umbrella Insurance and more!
Located in Lake Mary, Florida (serving clients Nationwide and locally in Orlando, Maitland, Heathrow, Longwood, Windermere, Kissimmee, Orange County, Seminole County, Lake County, Clermont, Leesburg, Mt. Dora, Winter Garden, Davenport and surrounding Central Florida areas.)