Commercial Auto Insurance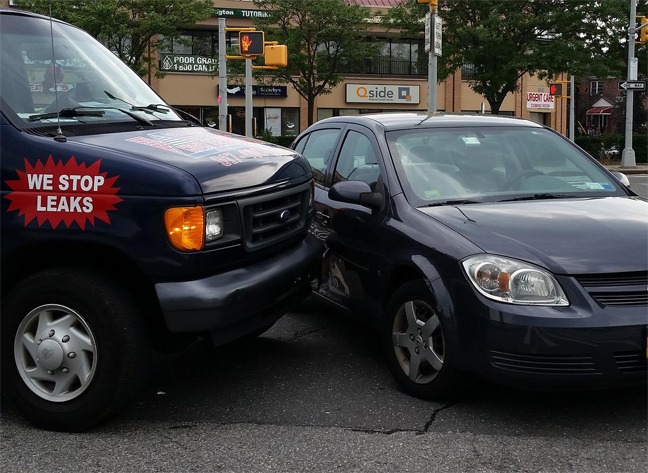 The aim of commercial auto insurance is to cover the expenses and bills if a vehicle owned by a business meets with an accident. Insurance is needed for any vehicles utilized exclusively for commercial purposes in Florida.
Who should opt for commercial auto insurance in Florida?
Any company in Florida, which utilizes vehicles for the purpose of business, should opt for commercial auto insurance. It can be a personal vehicle of the owner or multiple vehicles belonging to a business.
A personal vehicle insurance policy typically covers the person's driving to work and back. However, such a policy does not cover them while collecting supplies, making deliveries, and other business uses. On the other hand, a commercial auto insurance policy covers your personal vehicle and you in case you have met an accident during any job-related task.
Thus, a commercial auto insurance policy should cover any vehicle one owns exclusively for the purpose of work. It can be a food truck, multiple tractor-trailers, semi-trucks, or a pickup truck.
What is the importance of a commercial auto insurance policy?
A business could be in financial and legal jeopardy without the coverage of commercial auto insurance. Any business in Florida which has vehicles of its own should have auto liability insurance.
Are any of your commercial vehicles the reason for an accident? If that's so, you might face a costly settlement or lawsuit. You may even have to pay compensation for damaging the other property or vehicle, lost wages, medical bills, suffering, and pain.
Also, you could be subject to severe penalties if you do not own a commercial auto insurance policy. In case you do not have a policy, your license could be suspended for more than three years. You may also have to pay more than 150 USD as a reinstatement fee if you do not provide proof in time. If it is a repeat offense, you may have to pay a reinstatement fee of as much as 500 USD.
What could be covered within a commercial auto insurance policy?
Medical payments
Liability for bodily injury
Comprehensive coverage
PIP or Personal injury Protection coverage
Underinsured and uninsured motorist coverage
GAP coverage
Collision coverage
Looking for a full-proof commercial auto insurance company in Florida? You may get in touch with Sungate Insurance Agency, a premier insurance agency that offers services in Orlando, Lake Mary, Longwood, and Heathrow, FL.
Need Help to Review Your Insurance? Contact Us.

Contact SunGate Insurance Agency today learn more about the type of insurance you need. Click here to contact us or call (407) 878-7979.
SunGate Insurance Agency Coverage
Home Insurance, Auto Insurance, Health Insurance, Group Insurance, Property Insurance, RV Insurance, Renters Insurance, Event Insurance, Insurance Bonds, Life Insurance, Business Insurance, Workers Comp, Flood Insurance, Umbrella Insurance and more!
Located in Lake Mary, Florida (serving clients Nationwide and locally in Orlando, Maitland, Heathrow, Longwood, Windermere, Kissimmee, Orange County, Seminole County and surrounding Central Florida areas.