Self-Employed or Working Part-Time Health Insurance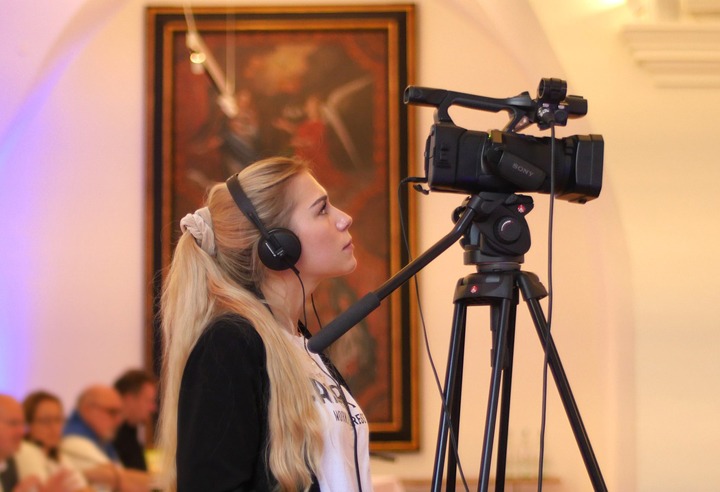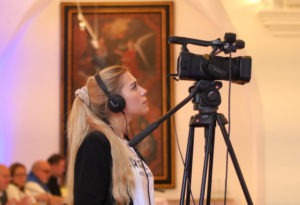 Being self-employed or working part-time definitely has some advantages. But getting access to high quality, affordable health insurance isn't one of them.
The health insurance market in the United States today continues to center around employer-sponsored health insurance. Americans who work full time at large and some small businesses can often purchase health insurance through their company. The company buys a group policy and pays part of the employee's share of the premium.
Unfortunately, many small businesses do not offer group health plans simply because they are too expensive. Other companies have begun designating more and more employees as part-time, ensuring that they work less than 40 hours to avoid the legal responsibility of having to provide health insurance.
Thus, many American workers—especially those who are self-employed or who work part-time, even working part-time at multiple jobs—have struggled to find affordable insurance outside of an employer-sponsored plan.
Why Do You Need Health Insurance?
If you are young and healthy, you may be asking yourself why you need expensive health insurance. If you don't need to see a doctor regularly, and don't incur many medical bills, the cost of monthly insurance premiums can seem unnecessary.
There are two good reasons why you may want to consider purchasing health insurance, even if you don't foresee developing any health problems.
First, insurance is, by its very nature, intended to cover you for unforeseen problems. You may be young and healthy now but health problems can—and very often do—arise unexpectedly. And it is substantially more difficult to purchase insurance after you need it.
And coping with medical bills after a car accident, for instance, a broken limb, or any other unexpected medical emergency can be ruinous without appropriate health insurance.
Second, you may be required by law to carry health insurance.
The so-called "national mandate" requiring everyone to purchase health insurance or pay a fee on your federal taxes was eliminated starting in 2019. However, many states still have their own individual mandate laws, and you may find yourself paying a hefty fee on your state income taxes if you cannot prove that you have health insurance coverage.
Health Care Options for Self-Employed and Part-Time Workers
Luckily, getting affordable health coverage if you are self-employed or working part-time is not impossible. However, it may take some research on your part to identify possible health care options and to compare policies to find the right ones.
First, it's important to make sure you aren't eligible for coverage under someone else's policy.
If you less than 26 years old, you may be able to stay on your parents' health care plan, if that plan covers children. You are eligible to remain on that coverage even if you are married, not living with your parents, not financially dependent on your parents, and eligible to enroll in an employer's plan.
If you are married or in a domestic partnership, you may be eligible for coverage under your spouse or partner's employer-sponsored health insurance plan.
If you are single, 26 or older, and not eligible for coverage under a family-based health insurance plan, the best option is to purchase insurance through a federal or state health insurance marketplace. Created after passage of the Affordable Care Act (otherwise known as "Obamacare"), these individual health exchanges offer a variety of different individual plans, some of which may even be eligible for a tax credit.
The first step is to fill out an application on healthcare.gov or to go to your state exchange website. The application can also help you understand whether you might qualify for free or low-cost insurance through Medicaid.
You may also want to discuss your health care concerns with an independent insurance agent or a personal finance expert who may also be able to point you in the direction of lower-cost health insurance options. He or she may also be able to provide guidance on how to structure an individual plan to meet your needs and fit into your budget.
Need Help to Review Your Insurance? Contact Us.

Contact SunGate Insurance Agency today learn more about the type of insurance you need. Click here to contact us or call (407) 878-7979.
SunGate Insurance Agency Coverage
Home Insurance, Auto Insurance, Health Insurance, Group Insurance, Property Insurance, RV Insurance, Renters Insurance, Event Insurance, Insurance Bonds, Life Insurance, Business Insurance, Workers Comp, Flood Insurance, Umbrella Insurance and more!
Located in Lake Mary, Florida (serving clients Nationwide and locally in Orlando, Maitland, Heathrow, Longwood, Windermere, Kissimmee, Orange County, Seminole County and surrounding Central Florida areas.