Business Insurance Needs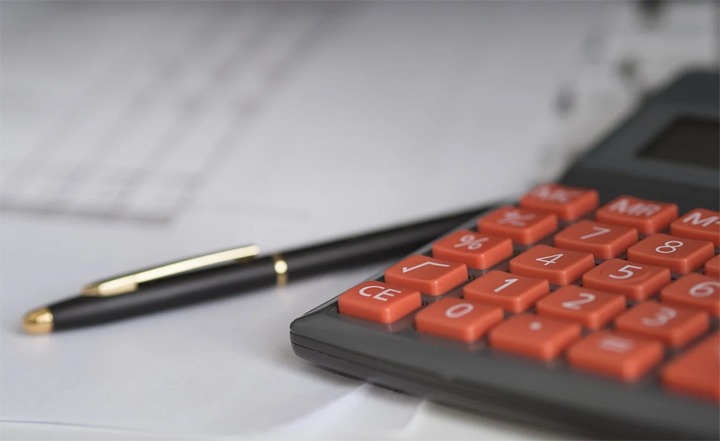 When you are trying to make your business—big or small—a success, cutting down on unnecessary expenses is a must.
And it's easy—and tempting—to list insurance premiums in the "unnecessary expenses" column, especially if you've been lucky enough to that you've never to rely on an insurance claim.
In reality, however, no one can predict the future: you never know when a flood or fire might destroy your office building, when thieves might steal your truck filled with tools and equipment, or when you might be the victim of a cybercrime.
So investing in the right insurance policies can save you a significant amount of money down the road, and even potential legal headaches as well. The key is knowing when you really need specific types of coverages for your business.
Let's take a look at some of the most common types of business insurance coverages and when they may be appropriate for your business.
General Liability Insurance
General liability protects you from financial damage in case a client, customer, or other third party individual is harmed, or their property is harmed, in connection with your business. So you will likely need General Liability coverage if your business involves:
An office space, store front, or other space that clients and customers visit

If your business involves working at or visiting client property

If you have frequent in-person meetings and interactions with partners, clients, customers, or the public
Commercial Property Insurance
Commercial property insurance protects you from financial loss should your working space and equipment be damaged or lost due to theft, vandalism, fire, storms, and other problems included in your policy. You need Commercial Property insurance if you:
Own or lease a storefront, office space, warehous

e, or any physical structure
Own or operate

any type of office furniture, equipment, tools, and supplies
It is important to note specific limits on your Commercial Property insurance, however. Most policies will not include damage due to flooding or earthquakes, so if you live in areas prone to specific types of natural disasters, you will need specific coverages such as Flood Insurance.
Commercial Vehicle Insurance
Commercial vehicle insurance offers you, your staff, and third parties against financial damage due to traffic accidents, similar to personal auto insurance. You need commercial vehicle insurance if you:
Own or lease vehicles for business purposes

Operates one or more vehicles in order to conduct business, or if you staff utilizes company vehicles to perform their job
Workers' Compensation I
nsurance
You need Workers' Compensation Insurance if you have employees. Each state has specific requirements. In Florida, for instance, you must carry Workers' Compensation insurance if you employ four or more full- or part-time workers; employers in the construction industries must carry it if they employee just one person.
Di
rectors and Officers (D&O) I
nsurance
D&O Insurance protects the decision-makers at your business—such as the Board of Directors and executive officers—from lawsuits that may stem from business decisions they make, including a declaration of bankruptcy. D&O insurance is common for large, publicly traded companies but may be important for smaller businesses seeking to expand, go public, and recruit top talent.
Errors and omissions (E&O) insurance
Also called Professional liability insurance, and Malpractice insurance in medical fields, E&O insurance will protect your business from lawsuits stemming from a mistake or error made while offering advice or services as part of your business. Anyone in the business of offering advice or providing a service should actively consider E&O insurance.
Cyber liability insurance
If you maintain confidential or personal information in any electronic form for your business, you may need cyber insurance. The potential release of any personally identifiable information for clients, customers, and staff, as well as payment information, can potentially lead to financial harm and lawsuits. And it's important to note that cybercrime attacks primarily small businesses, not large public firms as most small business owners like to think.
Determine your risks: know when to get the insurance that really matters for your business
As a small business owner, it can be difficult to know what types of risks you face and whether a specific type of insurance coverage is really "worth it." An independent insurance agent can help you review your business needs, assess the risks associated with your industry, location, and other key factors, and help you select a comprehensive insurance policy to protect you against those risks, so you have peace of mind knowing that your business, and your livelihood, is protected against the worst case scenario.
Need Help to Review Your Insurance? Contact Us.

Contact SunGate Insurance Agency today learn more about the type of insurance you need. Click here to contact us or call (407) 878-7979.
SunGate Insurance Agency Coverage
Home Insurance, Auto Insurance, Health Insurance, Group Insurance, Property Insurance, RV Insurance, Renters Insurance, Event Insurance, Insurance Bonds, Life Insurance, Business Insurance, Workers Comp, Flood Insurance, Umbrella Insurance and more!
Located in Lake Mary, Florida (serving clients Nationwide and locally in Orlando, Maitland, Heathrow, Longwood, Windermere, Kissimmee, Orange County, Seminole County and surrounding Central Florida areas.