Multiple insurance companies are helping customers during COVID-19
(This list will grow as we receive new information)
…………………………………………………………………………………………………………………………………………………
Progressive Insurance returns $1 billion in premium to auto customers during COVID-19
Progressive announced that they are providing credits of approximately $1 billion in premium to Progressive personal auto customers as a result of fewer claims that come with less frequent driving.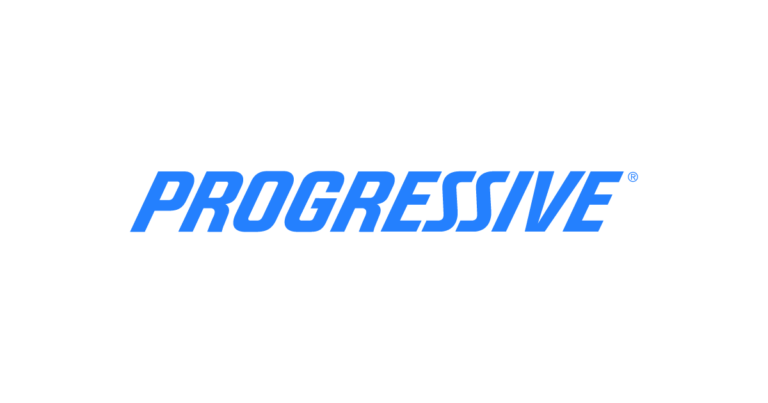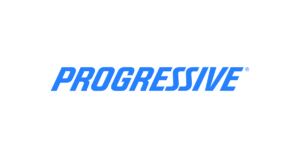 Subject to approval by state regulators, Progressive personal auto customers who have a policy in force as of April 30 will be credited 20% of their April premiums in May and personal auto customers with a policy in force as of May 31 will be credited 20% of their May premiums in June. We estimate that the sum of these two credits will total approximately $1 billion. We may offer additional credits in the upcoming months.
How to Get Insurance Benefits
Customers will not need to take any actions to receive the benefits. The credits will be applied automatically to the customer's policy and those customers who have paid in full will receive a payment of the credited amounts. Please be assured that this action will not affect commission payments. Customers will see it reflected in their accounts within a few weeks after month end.
If they have a balance on the policy, we'll apply the credit directly to the remaining balance. And if they've already paid in full, we'll return the money to the payment account we have on file—please make sure your customers' payment details are up to date.
Progressive CEO Tricia Griffith explained, "We understand how difficult and uncertain people's lives are right now. While auto insurance might not be the most pressing topic on everyone's mind, we know that finances could be. For our customers who have trusted us to be there in their times of need, we're fulfilling that promise. We want them to know how much we care. Always guided by our core values, doing the right thing is vitally important to us. We know that by sticking together and taking care of one another during these difficult times, we'll come through this stronger. We want our current customers to remain our future customers."
We'll continue to monitor the effects of the coronavirus situation and share updates as needed as we look for additional ways to help agents, customers, and our communities move forward. In fact, we're finalizing plans on a number of initiatives designed to help you, our agent partners, during this time—look for additional information next week.
……………………………………………………………………………………………………………………………………………………………………………………………………………………………………..
Liberty Mutual COVID-19 Update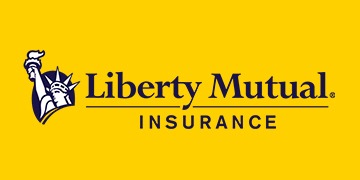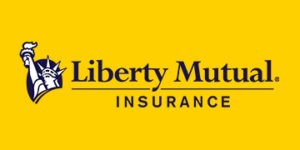 60-day Premium Billing Leniency Coronavirus (COVID-19) Response
Nationwide premium billing leniency from March 23, 2020 – May 22, 2020
COVID-19 Updates All of us at Liberty Mutual Insurance are here for you and your clients. Your safety and well-being and those of your clients are our primary concern. To support our customers during this difficult time, effective March 23, 2020, we introduced a nationwide 60-day billing leniency policy for our small commercial customers. This means that from March 23 through May 22, 2020, we will not cancel policies for nonpayment.
What you need to know
• During the 60-day time-frame billing will continue, but policies will not go into a nonpayment status.
• We will not apply late fees.
• We will waive all return fees for insufficient funds.
Frequently Asked Questions
Q: What type of billing relief are you offering customers?

A: We are temporarily suspending cancellation and nonrenewal of coverage because of nonpayment through May 23, 2020. We will not charge late fees or penalties during this period to give your clients extra time to pay their premiums without risking cancellation/nonrenewal. We are committed to working with you and your clients during these challenging times. For those who can make payments, they should do so as they normally would. If not, please contact a billing representative to discuss other arrangements.
Q: Does my client need to do anything to participate in this billing relief plan?
A: No. All U.S. small commercial policyholders will automatically benefit from this temporary billing relief plan. No action is required by you or your client. However, if your client is still able to pay their premium, they should continue to do so as normal.
Q: What if my client recently received a nonpayment cancellation?
A: If your client received a cancellation notice for nonpayment issued March 8, 2020 or after, there is no need to take further action, as their policy will not cancel. If your client, however, received a cancellation notice prior to March 8, 2020, and is unable to pay, please contact one of our billing representatives, otherwise, their policy may cancel for nonpayment.
For U.S. Small Commercial Insurance, call 1-866-290-2920, option 3. Please continue to check our COVID-19 agent resource ages on Helping You Succeed for Liberty Mutual agents and Safeco.
Now for Safeco agents for additional information.
SMALL COMMERCIAL
For agents and brokers 60-day Premium Billing Leniency Coronavirus (COVID-19) Response
Q: Why did my client receive a notice that referenced adding/added a nonpayment late or insufficient funds fee?
A: We will waive these fees between March 23, 2020 through May 22, 2020.
Q: My client's premium payment is deducted on an automatic, recurring basis. Will these automatic payments continue during this period?
A: Yes. If your client enrolled in an automatic premium payment plan, it will continue along with the usual conditions.
If your client would like to stop automatic premium payments, please direct them to mybusinessonline.libertymutual.com or contact a Liberty Mutual Insurance billing representative at the number below.
For U.S. Small Commercial Insurance customers, call 1-866-290-2920, option 3.
Q: How will the minimum due be reflected online?

A: If not paid, the minimum due displayed may not reflect accurately online until the next billing cycle. Please refer your client to their invoice for the correct minimum due.
Q: How will this impact future billing invoices?

A: If not paid, the current amount due will be added to your client's next installment. If your client needs to discuss alternative payment arrangements or other payment options, please contact one of our billing representatives.
For U.S. Small Commercial Insurance customers, call 1-866-290-2920, option 3.

Q: Where can my client find out more?

A: Please contact a Liberty Mutual Insurance billing representative who will be happy to answer any questions you or your client may have.
For U.S. Small Commercial Insurance customers, call 1-866-290-2920, option 3.
More Information from Liberty Mutual Insurance:
Liberty Mutual Premium audit flexibility during COVID-19
Important loan and grant info to help small businesses
Liberty Mutual small commercial customers, we have taken the following actions:
Liberty Mutual Businessowners Policy (BOP) Refund
Today, we're announcing a 15% refund on two months of premium for all Businessowners policies, including those that are written as part of a specialty program.
Here's what you can expect:
Small commercial customers will receive a 15% refund of two months of their annual BOP premium for policies in-force as April 1, 2020, pending regulatory approval.
The refunds will begin in the upcoming weeks and will be issued by check.
The payments will happen automatically. Customers do not need to call Liberty Mutual to receive the refund.
Liberty Mutual agent commissions will not be affected by this 15% customer refund.
Exposure changes for other lines of business
We have been and will continue to work with you on a case-by-case basis to reflect the exposure changes your customers are experiencing for Custom Protector, Comprehensive Business Package, general liability and workers compensation policies. We can also work with you to suspend vehicle coverage. Please contact your underwriter to discuss these adjustments.
Payment flexibility options
Late fee charges have been automatically stopped and cancellations due to non-payment have been temporarily paused for small commercial customers from March 23 through at least June 1, 2020.
We continue to work with individual customers to extend payment dates if needed and provide personalized support.
Other small business customer support:
We are temporarily offering Hired and Non-Owned Auto coverage to our existing restaurant and other main street business policyholders to fill insurance gaps if they decide to add delivery to their service.
We are suspending non-renewals with policy effective dates of April 1 through July 31.
We're also providing you with resources and guidance to send to your customers to help them navigate the support available to them.
You can find more information about all of the above on our agent COVID-19 resource site.
The well-being and support of our customers, agents and employees remains our primary concern during this critical time. I truly appreciate the work you are doing to support our shared customers, and I thank you for your continued partnership.
……………………………………………………………………………………………………………………………………………………………………………………………………………………………………..
Cigna Health Insurance Expanded COVID-19 Coverage
Cigna is:
Waiving customer out-of-pocket costs for COVID-19-related treatment through May 31, 2020.*
Deploying hundreds of Cigna clinical staff to join the MDLIVE team to help deliver much-needed virtual care to patients.
Launching a free, early intervention self-assessment tool with Buoy Health to help guide Cigna customers to the next best actions.
To learn more, read the press release.
Cigna's Medication Readiness
Cigna is well prepared to ensure we can meet the medication needs of our members so they can stay healthy.
We are able to mitigate shortages with our long-established risk monitoring tool that maps the origins of drug products around the globe and allows us to monitor supplies and adjust our inventory procurement.
Customers can use free home delivery for up to a 90-day supply of prescription maintenance medications. No need to go to the pharmacy.
Pharmacists are available 24/7 to answer questions, offer counseling and support, and assist with prescription orders.
Members are encouraged to refill their medications responsibly. No need to refill prescriptions early.
Effective immediately, we are extending prior authorizations for covered medications. Customers with an active Cigna Pharmacy prior authorization, for traditional or specialty medications with expiration between April 1 and June 1, 2020, will automatically have the prior authorization extended for 90 days.
Client FAQ Available
Cigna leaders and subject matter experts answer the most common client-submitted questions in this FAQ, now available on Cigna's Employer Resource Center.
Accessing Urgent and Emergency Dental Care
To help our clients and customers understand how to access urgent or emergency care during the pandemic, we've released a new podcast featuring our Chief Dental Officer, Dr. Cary Sun, DDS.
This podcast explains what constitutes emergency or urgent dental care, and provides information on how to maximize at-home oral health care during quarantine periods.
Listen to podcast.
……………………………………………………………………………………………………………………………………………………………………………………………………………………………………..
Travelers Insurance COVID-19: Stay-at-Home Auto Premium Credit Program


We know that many of our customers are doing their part to help stop the spread of COVID-19 by staying at home. That means many of them are driving fewer miles, resulting in a decrease in auto claims.
With that in mind, we have launched the Stay-at-Home Auto Premium Credit Program, which will automatically give U.S. personal auto insurance customers a 15% credit on their April and May premiums. It's our way of supporting our customers, and we hope it helps ease some of the financial burden many are experiencing.
We will continue to assess the program as more information comes to light about the impact of the COVID-19 crisis on the driving environment and auto claims. Read More Here.
Customer FAQs
Q: What is the Stay-at-Home Auto Premium Credit Program?
A: The Stay-at-Home Auto Premium Credit Program provides a 15% credit to U.S. personal auto insurance customers on their April and May insurance premiums. The company will automatically credit customers' accounts, providing them with prompt and much needed relief during this time.
Q: Are all auto customers eligible for the Stay-at-Home Auto Premium Credit Program?
A: The program is available to U.S. personal auto customers who have policies-in-force for any time between April 1, 2020, and May 31, 2020. New and existing customers are both eligible.
Q: How much will I receive through the Stay-at-Home Auto Premium Credit Program?
A: You will automatically be credited 15% on your April and May auto premiums. These credits will be reflected in future bills.
Q: Is the credit per policy or per driver?
A: It applies to each personal auto policy regardless of the number of drivers.
Q: Do I need to provide any documentation?
A: No. The credit will be automatically applied to all U.S. personal auto insurance customers.
Q: How will I receive the credit?
A: Customers on direct bill or recurring payment plans will receive the automatic credit on future bills. Those who paid in full will receive a direct payment.
Q: What if I am no longer an auto insurance customer of Travelers, but I had a policy in April?
A: You are still eligible for the auto premium.
Q: If shelter-in-place orders extend past May, will I continue to receive auto premium credits?
A: We will continue to assess the program as more information comes to light about the impact of the COVID-19 crisis on the driving environment and auto claims.
……………………………………………………………………………………………………………………………………………………………………………………………………………………………………..
COVID-19 Information & Resources for UnitedHealthcare (UHC):
COVID-19 Treatment Update
The health of our members and supporting those who deliver care are our top priorities, and UnitedHealthcare is taking additional steps to provide support during this challenging time.
UnitedHealthcare is waiving member cost sharing for the treatment of COVID-19 until May 31, 2020 for its Medicare Advantage, Medicaid, and Individual and Group Market fully insured health plans. We will also work with self-funded customers who want us to implement a similar approach on their behalf.
If a member receives treatment under a COVID-19 admission or diagnosis code between Feb. 4, 2020 and May 31, 2020, we will waive cost sharing (co-pays, coinsurance and deductibles) for the following:
Office visits
Urgent care visits
Emergency department visits
Observation stays
Inpatient hospital episodes
Acute inpatient rehab
Long-term acute care
Skilled nursing facilities
This includes in-network and out-of-network providers. When available, we will also waive cost-share for medications which are FDA-approved for COVID-19 treatment.
COVID-19 Telehealth Services:
Starting March 18, 2020, UnitedHealthcare expanded our policies around telehealth services for Medicare Advantage, Medicaid, and Individual and Group Market health plan members. In addition, effective from March 31, 2020 until June 18, 2020, we will also waive cost sharing for in-network telehealth visits for medical, outpatient behavioral and physical, occupational and speech therapy services (PT/OT/ST), with opt-in available for self-funded employers.
COVID-19 Testing, Coding and Reimbursement:
Testing, coding and reimbursement protocols and guidelines are established based on guidance from the Centers for Medicare & Medicaid Services (CMS), the Centers for Disease Control and Prevention (CDC), state and federal governments and other health agencies. We're closely monitoring COVID-19-related updates from these partners and updating this site as quickly as possible when new information is available. Care providers should work with local and state health departments to coordinate testing.
COVID-19 Prior Authorization and Ongoing Patient Care Updates:
UnitedHealthcare is working to help people access health care to the fullest extent possible as we come together to address this national emergency. We're adopting measures that will reduce administrative burden for physicians and facilities, helping members more easily access the care they need under their benefit plan, and adjusting programs and services, as needed, to protect members and help limit the spread of the COVID-19 virus in communities.
Member Coverage:
https://www.uhc.com/health-and-wellness/health-topics/covid-19/coverage-and-resources. This website has the same information, but it simplifies it for the members.
……………………………………………………………………………………………………………………………………………………………………………………………………………………………………..
Need Additional Help? Contact Us:
Contact SunGate Insurance Agency today learn more. Click here to contact us or call (407) 878-7979.
SunGate Insurance Agency Coverage Options
Home Insurance, Auto Insurance, Health Insurance, Group Insurance, Property Insurance, RV Insurance, Renters Insurance, Event Insurance, Insurance Bonds, Life Insurance, Business Insurance, Workers Comp, Flood Insurance, Umbrella Insurance and more.
Located in Lake Mary, Florida (serving clients Nationwide and locally in Orlando, Maitland, Heathrow, Longwood, Windermere, Kissimmee, Orange County, Seminole County and surrounding Central Florida areas.