Compare Group Health Insurance Rates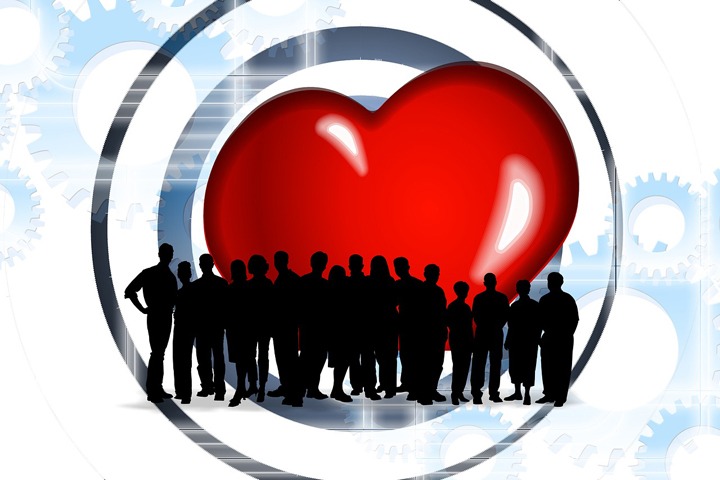 You want to offer your employees access to high-quality group health insurance. After all, their health and the health of their families is important.
Offering group health insurance has the potential to benefit your company as well: offering group health insurance can set your organization above the competition when it comes to hiring top talent and retaining that talent longer.
But finding and purchasing the right group health plan for your business can be pretty complicated. And getting a great policy at a premium that won't break the bank can be even tougher.
That's where we come in. At Sungate Insurance Agency, our independent insurance agents can work with your team to help you:
Understand the types of group health policies appropriate for your business;

Understand

how to structure group health insurance to minimize your premiums

;

Collect quotes from both local and national group health insurance providers;

Compare the quotes to look for similarities and differences, and be sure you are comparing "apples to apples";

Purchase a high-quality group health plan that will satisfy your employees without undermining your bottom line.
So instead of starting from scratch and asking your HR staff to spend their valuable time in background research, let our insurance experts do the work for you.
Types of Group Health Insurance Plans
There are a variety of different types of group health insurance plans available on the market today. All of them have benefits and drawbacks, so the key is deciding which type of plan or plans is best for your business and your employees.
The most popular type of health insurance is an HMO, or Health Maintenance Organization. In an HMO, employees pay a monthly premium, but are limited to services within a specific network. HMOs tend to be the most affordable option for employers.
A PPO, or Preferred Provider Organization, can offer your employees more flexibility but can also be more expensive because group members have the option to receive services outside a specific network of providers.
A third type of group health plan is a High Deductible Health Plan (HDHP), sometimes coupled with a Savings Option (HDHP/SO). HDHPs offer group members very low monthly premiums but members will have to pay more out-of-pocket before they meet their annual deductible. To off-set those out-of-pocket expenses, some health plans offer a tax-free health savings account (HSA). Employees can make pre-tax contributions into the HSA, then use those funds to pay for covered medical expenses like co-pays.
How to Structure a Group Health Insurance Plan
The fact is, not all employees need or want the same health insurance. Young employees without many medical expenses usually want lower monthly premiums, while older employees with families may want more comprehensive coverage.
The most comprehensive plans offer full coverage, paying 90 percent of health care costs and extremely low out-of-pocket costs. The trade-off is high monthly premiums.
The most basic plans have limited coverage and pay only about 60 percent of incurred expenses. In other words, out-of-pocket costs for medical care will be much higher. However, monthly premiums are very low.
Between these two levels, employers may be able to offer intermediary packages with more coverage than basic plans but lower premiums than platinum plans.
Group Health Insurance Plan Providers
In addition to helping you understand the types of plans and levels of coverage available on the market today—and which ones are most appropriate for your employees and your organization—we can help you find the right insurance company.
The market for group health insurance is very competitive these days, with many local and national companies offering a broad variety of plans. Yet the company you choose can be as important as the type of plan you choose.
You want to be sure that your group health plan comes from a reputable company who will provide high-quality customer service to your team. Choosing an insurance company with a reputation for excellent customer service will save your staff time as they administer the plan, and will save your employees time as they navigate their coverage during a health crisis.
At Sungate Insurance Agency, we have the benefit of experience when it comes to knowing which insurance companies live up to their reputations when it comes to both cost and customer service. So when we help you choose the right group health plan, we can also help you choose the right health insurance company.
Need Help to Review Your Insurance? Contact Us.

Contact SunGate Insurance Agency today learn more about the type of insurance you need. Click here to contact us or call (407) 878-7979.
SunGate Insurance Agency Coverage
Home Insurance, Auto Insurance, Health Insurance, Group Insurance, Property Insurance, RV Insurance, Renters Insurance, Event Insurance, Insurance Bonds, Life Insurance, Business Insurance, Workers Comp, Flood Insurance, Umbrella Insurance and more!
Located in Lake Mary, Florida (serving clients Nationwide and locally in Orlando, Maitland, Heathrow, Longwood, Windermere, Kissimmee, Orange County, Seminole County and surrounding Central Florida areas.