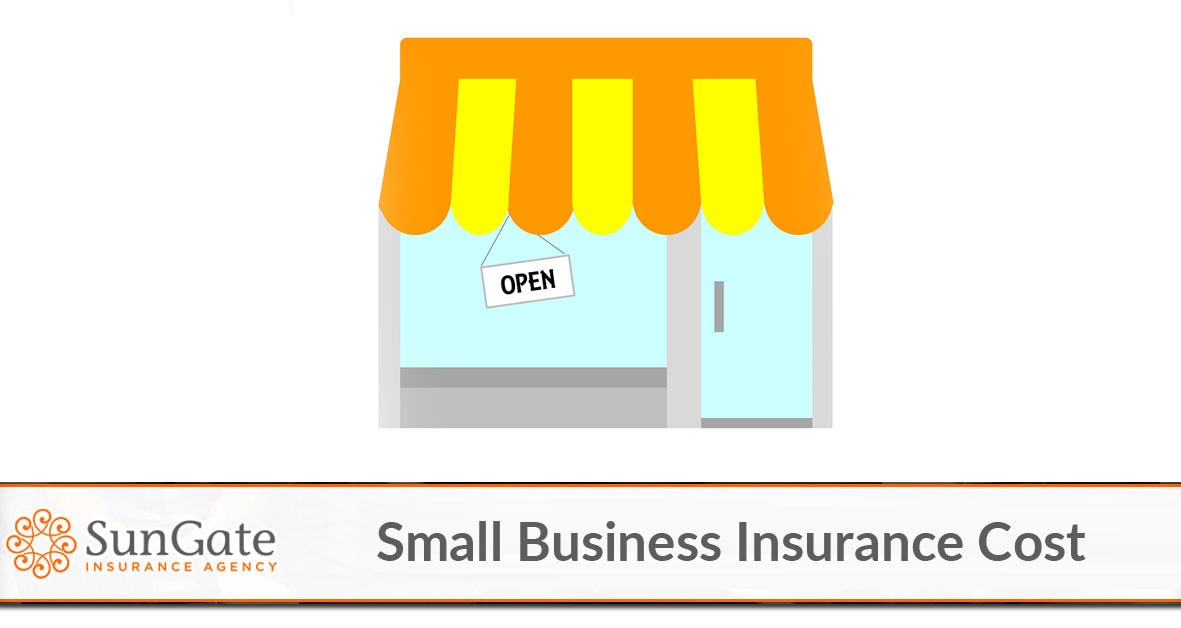 Finding the Right Small Business Insurance at the Right Price

If you own and/or operate a small business, you know that even with the best planning and the best employees, sometimes accidents and incidents happen that are outside your control. ​
And you know that the best way to protect yourself and your small business against financial loss in those cases is a comprehensive insurance policy. Yet finding the right small business insurance, at a price that doesn't undermine your bottom line, can be challenging.
It should be easy enough: a simple Internet search of "how much does small business insurance cost" quickly turns up a plethora of companies advertising small business insurance at steep discounts. Unfortunately, it is not really as simple as a quick Internet search. In fact, there are a number of factors that determine the type of insurance coverage you need and the specific cost of those coverages.
There is good news, however. A local, independent insurance agent like the experts at Sungate Insurance Agent can help. Because we work with a variety of different insurance companies, we can compare rates to ensure that you get the very best coverage at the very best price. In many cases, we can even bundle multiple coverages together into packages or umbrella policies in order to help you save even more!
What Factors Affect the Cost of Small Business Insurance?
While it is possible to get excellent insurance at an excellent price, the exact cost of the insurance policy you need to protect your business will depend on a number of factors specific to your industry and your business. Some of the most important factors include:
Profession/industry: the type of business you operate will be the most critical factor, because (1) your profession may impact the type of insurance you require; and (2) your profession determines the types of risks you need to protect against. For instance, a landscaper must cover expensive equipment and protect against the risk of physical injury and property damage, while an accountant is less likely to incur physical injury, but must focus on the risk of lawsuits from potentially unhappy clients.
The size of your business: The size of your business can impact your insurance in a number of different ways, such as:
The physical size of your warehouses, storefronts, offices, equipment, etc. This will impact the cost of your property liability insurance.
The number of workers you employ. Generally speaking, businesses with more employees will require more insurance coverage. For example, the number of employees will impact the amount of Workers' Compensation you must carry.
The amount of revenue your business is responsible for. In general, the more revenue you have, the more you need to protect, and therefore the more your insurance will cost.
Location: Where your business is located will also impact the types of risks that insurers must consider, and therefore the cost of your insurance. For instance, small businesses with highly visible storefronts in downtown settings may have higher insurance than a small, home-based office in a quiet suburb.
Coverage needs: The amount of insurance you need will greatly impact the cost of your insurance. All insurance policies come with pre-determined coverage limits; the higher the coverage limit, the more expensive the policy. Similarly, most insurance policies have a deductible that you must meet before your coverage begins; higher deductible policies are usually less expensive than lower deductible policies.
Legal requirements: Some insurance coverages are required by state and/or county law, some coverages are "recommended" depending on your specific industry, while still others are optional (meaning that you need to decide whether the risk of not having the insurance is worth the cost of having it). In Florida, for instance, employers with more than 4 employees are required to carry Workers' Compensation Insurance (construction-related businesses are required to have it with only 1 employee), while any professional use of a vehicle or vehicles of any type must be covered by Commercial Vehicle Insurance. In some professions, such as in construction-related businesses, many customers will only hire you if you can show proof of adequate insurance coverage. Physicians, on the other hand, are not required (in Florida, at least) to have Malpractice Insurance, yet the cost of just one lawsuit can be financially devastating if you are not covered.
Contact SunGate Insurance Agency today learn more about the type of insurance you need. Click here to contact us or call (407) 878-7979.
SunGate Insurance Agency Coverage
Home Insurance, Auto Insurance, Health Insurance, Group Insurance, Property Insurance, RV Insurance, Renters Insurance, Event Insurance, Insurance Bonds, Life Insurance, Business Insurance, Workers Comp, Flood Insurance, Umbrella Insurance and more!
Located in Lake Mary, Florida (serving clients Nationwide and locally in Orlando, Heathrow, Longwood and surrounding Central Florida areas.