Flood Insurance in Florida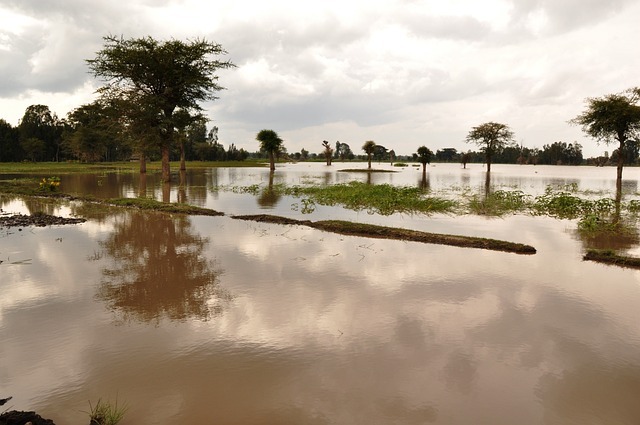 Many homeowners wrongly assume that their homeowners insurance policy covers for flood damages as well. The regular homeowners insurance policy does not cover this risk unless the owner selects it when taking the homeowners insurance policy.
A new flood insurance law in Florida has come into effect this year that makes flood insurance coverage mandatory for all homeowners in the state. Sungate Insurance Agency will help you understand this requirement and get the best homeowners policy.
Applicable to All Florida Properties
This new law applies to all properties anywhere in Florida. It does not matter if the properties are located in a high risk or low risk flood zone. The new law will increase the homeowners insurance costs by thousands of dollars a year.
The law has been implemented after the devastating effects of hurricane Ian that caused catastrophic damages in many parts of Florida. Many property owners in the affected areas did not have the flood coverage. The flood risk is not covered in the standard homeowners insurance coverage.
Supporters of the bill claim that this law will prevent homeowners from financial ruin as most of them do not have this rider in their homeowner policy. They expect it will prompt homeowners to take this rider and protect their home.
Lawmakers across the country are trying to get more homeowners include the flood specific rider in their homeowners insurance policy. The reason is that climate change is expected to increase the instances and intensity of flooding in many locations across the country.
Federal Flood Insurance Program
The federal law requires homeowners to carry flood insurance for their property if it falls in a flood zone and has been secured with a federally supported mortgage. Yet many homeowners do not comply with it and only 4% households across the country have the flood coverage under the FEMA managed National Flood Insurance Program.
Only 19% households carry flood insurance in Florida that is a flood-prone state. That leaves out 7 million households in Florida that do not carry this policy from any insurance company. The state Legislature convened a special session to pass this bill and now it is in force across the state.
Flood Insurance for Homes Now Mandatory in Florida
Dozens of local insurance companies went bankrupt last year due to mounting losses caused by flood damages to homes. This has forced thousands of Florida homeowners to buy homeowners insurance policies from the state-run insurance provider. It has made Florida the most expensive state for property coverage. The bill is expected to help both the homeowners and the insurance sector of Florida.
The bill faced little opposition during the debate and votes. It covers only those property owners who have this coverage from Citizens Property Insurance, the largest property insurer in Florida. It provides insurance coverage to more than 1.2 million properties.
Now all homeowners policyholders have to get flood insurance whether their property lies in a flood-prone zone or low or no flood risk area.
Citizens policyholders have to get flood insurance by April 1 while the new policyholders must start getting it by July 1. Policyholders of this insurer from other areas in Florida must get flood insurance coverage by 2027.
Contact Sungate Insurance agency if you need homeowners insurance coverage. We will help you understand all issues involved in this process and secure you home against maximum risks.
Need help to review your insurance? We can help you find the best prices and insurance that is right for you! Contact Us.

Contact SunGate Insurance Agency today learn more about the type of insurance you need. Click here to contact us or call (407) 878-7979.
SunGate Insurance Agency Coverage
Home Insurance, Auto Insurance, Health Insurance, Group Insurance, Property Insurance, RV Insurance, Renters Insurance, Event Insurance, Insurance Bonds, Life Insurance, Business Insurance, Workers Comp, Flood Insurance, Umbrella Insurance and more!
Located in Lake Mary, Florida (serving clients Nationwide and locally in Orlando, Maitland, Heathrow, Longwood, Windermere, Kissimmee, Orange County, Seminole County, Lake County, Clermont, Leesburg, Mt. Dora, Winter Garden, Davenport and surrounding Central Florida areas.)