Do you need auto insurance for non emergency medical transportation?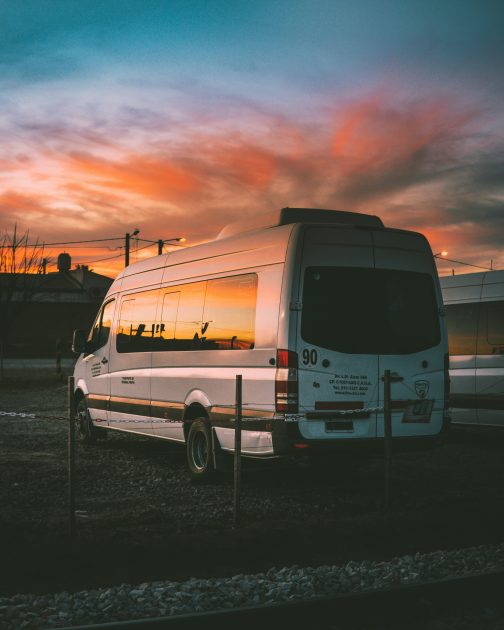 As a non-emergency medical transportation business, you know how important your services are to a segment of the population like the elderly and the disabled people. This fragile population requires your services to transport them to meet their scheduled medical appointments at hospitals or other such establishments. Not only this population, even individuals who are healthy but disabled due to a temporary injury use your services for medical appointments. Since there are risks involved when transporting such fragile clients, having a comprehensive non-emergency medical transportation insurance becomes necessary.
Holding non-emergency medical transportation insurance for your vehicles protects you from incurring financial losses if an accident or mishap occurs. For example, if a patient gets injured in an accident that involves one of your vehicles, generally, you need to bear all the medical expenses on behalf of the patient. When you are insured with non-emergency medical transportation insurance (NEMT), the insurance covers the medical expenses, thus protecting you from financial losses.
The NEMT insurance consists of a bundle of different coverages. Here are some of them:
Commercial Auto Liability Insurance
Commercial Auto Liability Insurance protects your business from paying expenses that arise from an accident caused by your vehicle. The insurance covers the costs of other driver's property damages like the repair of their vehicle. It also covers the medical expenses of the injuries sustained by the other driver in the accident. However, it doesn't cover your driver's injuries or vehicle repair costs.
Physical Damage Insurance
This type of insurance covers expenses for the physical damages sustained by your vehicle in an accident. For example, if one of your vehicles collides with a tree and sustains physical damages, then this insurance covers your repair costs. Likewise, if your vehicle collides with other vehicles or overturns due to slippy roads, the insurance package also covers such damages. In addition to this, if your vehicle is stolen or is damaged by someone, the package may also cover expenses for repairs or replacements.
Workers' Compensation Insurance
Workers' Compensation Insurance covers medical expenses for employees who have sustained injuries on the job. As you know, the job demands employees to carry out different tasks like screening the patients, driving them to and from the medical facilities, and other tasks. During such tasks, employees can sustain injuries like getting a sprain while helping the patient board the vehicle, getting injured in a vehicle accident, and similar cases. This insurance helps in covering expenses for such injuries.
Uninsured Or Underinsured Motorist
Sometimes, your vehicle can meet with an accident caused by other drivers. In such cases, the expenses for the damages are borne by the person who was at fault in causing the accident. Generally, they pay the expenses from their motor insurance, but some drivers don't have the insurance, and such drivers are referred to as uninsured motorists. On the other hand, some drivers have basic motor insurance but don't have the sufficient amount to meet the repair costs. These drivers are referred to as underinsured motorists. In such cases, you need to take care of the expenses. To protect from these expenses, the uninsured and underinsured motor coverage insurance come in handy.
Non-Emergency Medical Transportation Insurance Requirements
An insurance company has put forth a set of requirements that you need to consider to be eligible for the insurance. Some of them are:
Driver's age
Vehicle's age and seating capacity.
Type of vehicle.
Your vehicle shouldn't have features like sirens and light bars.
If you're looking for comprehensive non-emergency medical transportation insurance for your vehicles, kindly contact us. We will help you in getting the best coverages that suit your business. The SunGate Insurance Agency, located in Lake Mary, Florida provides the right business insurance policy that meets the legal requirements of your state. We serve clients locally in Orlando, Heathrow, Longwood, and across the nation.
Need Help to Review Your Insurance or Compare Quotes? Contact Us.

Contact SunGate Insurance Agency today learn more about the type of insurance you need. Click here to contact us or call (407) 878-7979.
SunGate Insurance Agency Coverage
Home Insurance, Auto Insurance, Health Insurance, Group Insurance, Property Insurance, RV Insurance, Renters Insurance, Event Insurance, Insurance Bonds, Life Insurance, Business Insurance, Workers Comp, Flood Insurance, Umbrella Insurance and more!
Located in Lake Mary, Florida (serving clients Nationwide and locally in Orlando, Maitland, Heathrow, Longwood, Windermere, Kissimmee, Orange County, Seminole County, Lake County, Ocala, Clermont, Leesburg, Mt. Dora, Winter Garden, Davenport and surrounding Central Florida areas.)