Wellness Programs & Insurance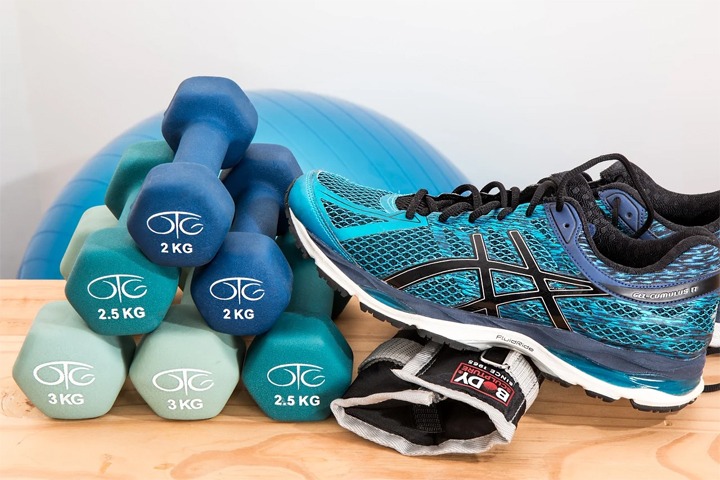 For any company seeking to recruit and retain top talent, a comprehensive benefits package that includes high quality health insurance can be an important "perk". Yet as health care costs skyrocket, the cost of a quality health insurance plan can significantly undermine your bottom line. Adding an employee wellness program into your benefits package can be great way to minimize the cost of your employee health insurance plan without passing those costs along to your employees.
What is a Wellness Program?
An employee wellness program is any corporate-wide initiative that encourages employees to become healthier. In general, the goal of a wellness program is to encourage your employees' to begin and maintain healthy behaviors such as eating well and exercising regularly while minimizing potentially unhealthy behaviors such as smoking and vaping. And it can be a great way to build team spirit as well.
Every corporate wellness program may look a bit different depending on the program's goals and how actively the company seeks to encourage participation. Some programs take an educational approach, for example, with online informational classes and quizzes and even in-person forums on weight loss and nutrition, smoking cessation, and mental health issues. Some programs may involve challenges with wearable fitness trackers, weight loss competitions, and team participation in local road races. Some companies may even go further by offering fitness and yoga classes at lunchtime, standing desks, and healthy meals and snacks in the office.
Most wellness programs involve an incentive system to encourage corporate-wide participation. Participants might earn points redeemable for gift cards when they reach specific milestones, for instance, or individuals and teams might compete for weekly, monthly, or even yearly prizes. The good news is that the possibilities really are endless depending on the needs of your employees and your goals as an employer.
How Does a Wellness Program Reduce Insurance Costs?
The premise behind developing a wellness program to reduce health care costs is pretty straightforward: healthier employees tend to incur less healthcare costs, which leads to lower insurance premiums for you. In addition to promoting healthy lifestyle habits, wellness programs can also focus on encouraging employees to get routine health screenings to catch potential issues quickly and to reduce the risk of expensive, health-related problems like obesity and type 2 diabetes.
For example, routine preventative care could identify that an employee has high cholesterol and is at high risk for a heart attack. Emergency medical care for a heart attack involves thousands of dollars in insurance claims and out of pocket expenses for the employee, and could potentially involve significant losses of both time and productivity. Incentivizing routine screenings and preventative care through a wellness program in this instance could potentially prevent a high-cost heart attack, and save the life of a valuable employee.
Potential Drawbacks and Challenges
It is important to note that a wellness program is not a short-term fix to the rising cost of health insurance. Instead, it is a long-term, strategic investment that takes time and effort to administer effectively. Moreover, a wellness program can only be effective with participation. The most successful wellness programs enjoy a high level of commitment from corporate executives and HR representatives, whose enthusiasm for the program encourages widespread participation by employees.
And it's important to note that wellness programs may not be appropriate for all employers. Because of the long-term nature of the program, it will not be particularly effective for companies with high employee turnover, such as restaurants and retail establishments, or seasonal workers.
For companies with a very young workforce whose healthcare costs are already low, generally speaking, a wellness program may not be the best way to reduce your insurance costs; instead, you may want to consider offering less robust insurance options with high deductible plans that may be more attractive to younger employees.
Getting Started
The potential benefits of a wellness program, in the long term, are clear. If you believe that your company would benefit from a corporate wellness program, reaching out to your insurance company may be a good first step. Many insurance companies have begun offering online portals, educational materials, and incentive programs to help promote healthy lifestyles. Even small, gradual steps towards helping your employees live healthier lifestyles can pay huge dividends for both you and your team.
Need Help to Review Your Insurance Policies? Contact Us.

Contact SunGate Insurance Agency today learn more about the type of insurance you need. Click here to contact us or call (407) 878-7979.
SunGate Insurance Agency Coverage
Home Insurance, Auto Insurance, Health Insurance, Group Insurance, Property Insurance, RV Insurance, Renters Insurance, Event Insurance, Insurance Bonds, Life Insurance, Business Insurance, Workers Comp, Flood Insurance, Umbrella Insurance and more!
Located in Lake Mary, Florida (serving clients Nationwide and locally in Orlando, Maitland, Heathrow, Longwood, Windermere, Kissimmee, Orange County, Seminole County and surrounding Central Florida areas.