Commercial Auto Insurance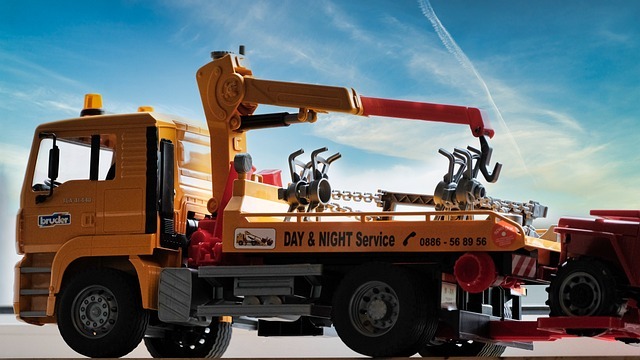 Businesses in Florida need different types of insurance policies. Auto insurance is an important aspect of business protection. Vehicles face a variety of risks in the outdoor world. While a skilled driver can avoid most accidents, just one accident and you will face a big claim from the other party. Protect yourself from such risks by taking an auto insurance. Contact Sungate Insurance Agency to get the best policy based on your protection requirements, preferences and budget.
Common Professions That Need Auto Insurance
Businesses
If your employees drive your vehicle for making deliveries or other business activities, you should have commercial auto insurance in place. Commercial activities are not covered under personal auto insurance, so you must have a business auto insurance if you have one or many vehicles for business.
Contractors
Contractors cannot do without a vehicle. Most of them use a van to carry tools, equipment and supplies to the jobsites. They cannot work without the help of a four-wheeler. An excellent auto insurance protection from a reliable insurance company must be in place to handle accident claims.
Heavy Truck
These trucks are difficult to control when driving. While you hire only trained and certified heavy truck drivers, accidents still take place even when drivers have training, certification and experience in heavy truck driving. Protect yourself from financial ruin by buying a vehicle insurance policy. This policy must cover major accident risks that heavy truck owners face.
Tow Truck
Some businesses rely on tow trucks to transport goods. These vehicles are designed for transporting a large volume of goods. You cannot wish away accidents as they can happen anytime, anywhere. Protect yourself from legal liability and financial claims by having proper insurance coverage for your vehicle. You should have this insurance not only for your own vehicle but also for the vehicles of your customers that you keep for repair or other purposes.
Food Truck
Operators of these trucks have to focus on their food services. Most of the time, their vehicle is parked and does not face any accident risk during this time. However, these vehicles have to travel between the owner's workplace or home and the worksite. During this travelling time, the vehicle is susceptible to an accident. These trucks are also used by restaurants, hospitality centers and food vendors. They must have appropriate auto insurance coverage to handle claims.
People Transporting
Many businesses operate vehicles that are used to transport people. These companies are involved in providing transportation services to major companies. Employees, tourists, delegates and city visitors are some of the people who travel by these vehicles. If you operate any such vehicle, make sure you have an insurance policy that covers everyone who boards the vehicle.
Sungate Insurance Agency is your one-stop solution for all auto insurance requirements in Orlando, Lake Mary, Longwood and Heathrow, FL. Call now for more information.
Need Help to Review Your Insurance? Contact Us.

Contact SunGate Insurance Agency today learn more about the type of insurance you need. Click here to contact us or call (407) 878-7979.
SunGate Insurance Agency Coverage
Home Insurance, Auto Insurance, Health Insurance, Group Insurance, Property Insurance, RV Insurance, Renters Insurance, Event Insurance, Insurance Bonds, Life Insurance, Business Insurance, Workers Comp, Flood Insurance, Umbrella Insurance and more!
Located in Lake Mary, Florida (serving clients Nationwide and locally in Orlando, Maitland, Heathrow, Longwood, Windermere, Kissimmee, Orange County, Seminole County, Lake County, Clermont, Leesburg, Mt. Dora, Winter Garden, Davenport and surrounding Central Florida areas.)