Business Insurance for Acupuncturists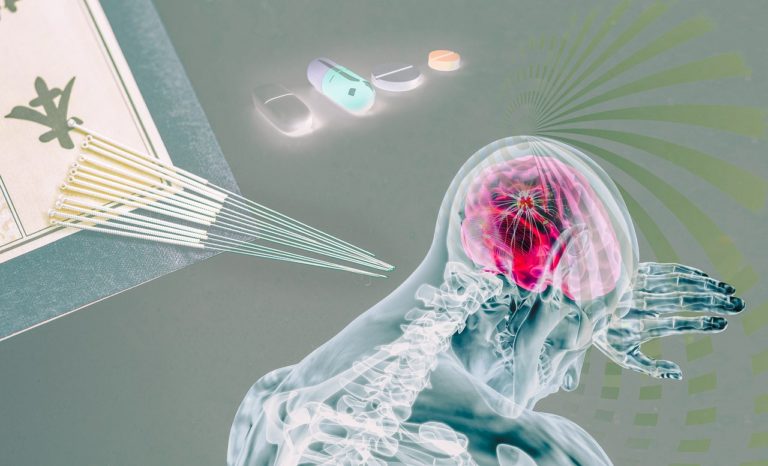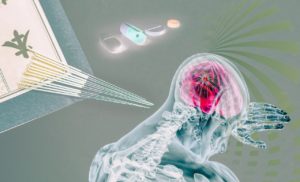 Although still considered "alternative" medicine by some because of its roots in ancient Chinese medicine, acupuncture continues to show positive health benefits for a wide range of different conditions, from insomnia to infertility! As an acupuncturist, your focus is on knowing each of your patients so that you can offer them the specific acupuncture treatment they require to restore health and wellness, and rightly so. And when you are so focused on helping your patients get well, it can be hard to focus on the nitty-gritty details of running a small business.
Unfortunately, however, acupuncturists face the same risks as other small businesses. For instance, what if an elderly patient trips and falls while in your office, or what if your office space is damaged by a storm? At the same time, acupuncturists face the additional risk that comes with providing medical treatment: patients can be quick to blame their medical provider for failing to recognize an underlying condition, for making even the smallest error, or just because the outcome isn't what the patient wants to hear. And because acupuncture often isn't covered by insurance and patients pay out-of-pocket for treatment, some patients may be even more likely to bring a lawsuit if they feel they have "lost money" or "been cheated" by an unfavorable outcome.
So whether you work as an individual acupuncture practitioner or run a small office with multiple practitioners and staff members, getting the right business insurance to cover you against every potential liability is critically important. This includes comprehensive insurance coverage recommended for every small business—including those required by Florida law, if applicable—as well as specialty insurance recommended for medical practitioners. And while insurance can feel like an added expense to an already slim bottom line, it's important to remember that it only takes one nuisance lawsuit or natural disaster to spell financial disaster for your acupuncture practice.
What Type of Business Insurance Do Acupuncturists in Florida Need?
General liability insurance and commercial property insurance will, in general, cover your acupuncture practice against the most common types of risk most small businesses face, including an injury to a client while on your property (not stemming from treatment) or damage to a patient's personal property while in your office, as well as your property in case of storms, fire, vandalism, or theft. In many cases, these two coverages can be bundled together into a Business Owner's Policy (BOP) at a lower cost. However, it is important to note that most Property Insurance, whether or not part of a BOP, does not cover flood damage, so in Florida, experts highly recommend that every business owner purchase additional flood insurance.
Professional liability insurance is usually called medical malpractice insurance when it specifically covers medical practitioners like acupuncturists; in other industries, it is sometimes called errors & omissions insurance. Essentially, this coverage protects you and your business from financial damage stemming from a lawsuit against you, whether or not the lawsuit was caused by an error on your part. For instance, this insurance will cover you against accusations of negligence or failure to discover an underlying condition, mistakes or oversights, or failure to deliver promised results; it will even cover your legal fees if the lawsuit is eventually dropped.
Workers' compensation insurance is required by Florida law if you employ four or more staff members, whether they work part- or full-time. This will provide your employees with financial protection if they are injured on the job, including medical bills for work-related accidents or illnesses and lost wages from missed work for the same reason.
Cyber liability insurance can help your acupuncture business survive significant financial fallout stemming from a data breach or a cyberattack. This is especially important for medical businesses that hold patients' confidential information about their private medical conditions. For instance, cyber liability insurance can help your business cover the cost of HIPAA fees in case your patients' right to privacy is violated by a cyber or data breach.
No one—especially medical practitioners focused on healing—wants to think the worst of people or worry about the worst case scenario. The good news is that with the right insurance coverage, you can continue to focus on the health and wellbeing of your patients!
Contact SunGate Insurance Agency today learn more about the type of insurance you need. Click here to contact us or call (407) 878-7979.
SunGate Insurance Agency Coverage
Home Insurance, Auto Insurance, Health Insurance, Group Insurance, Property Insurance, RV Insurance, Renters Insurance, Event Insurance, Insurance Bonds, Life Insurance, Business Insurance, Workers Comp, Flood Insurance, Umbrella Insurance and more!
Located in Lake Mary, Florida (serving clients Nationwide and locally in Orlando, Maitland, Heathrow, Longwood, Windermere, Kissimmee, Orange County, Seminole County and surrounding Central Florida areas.