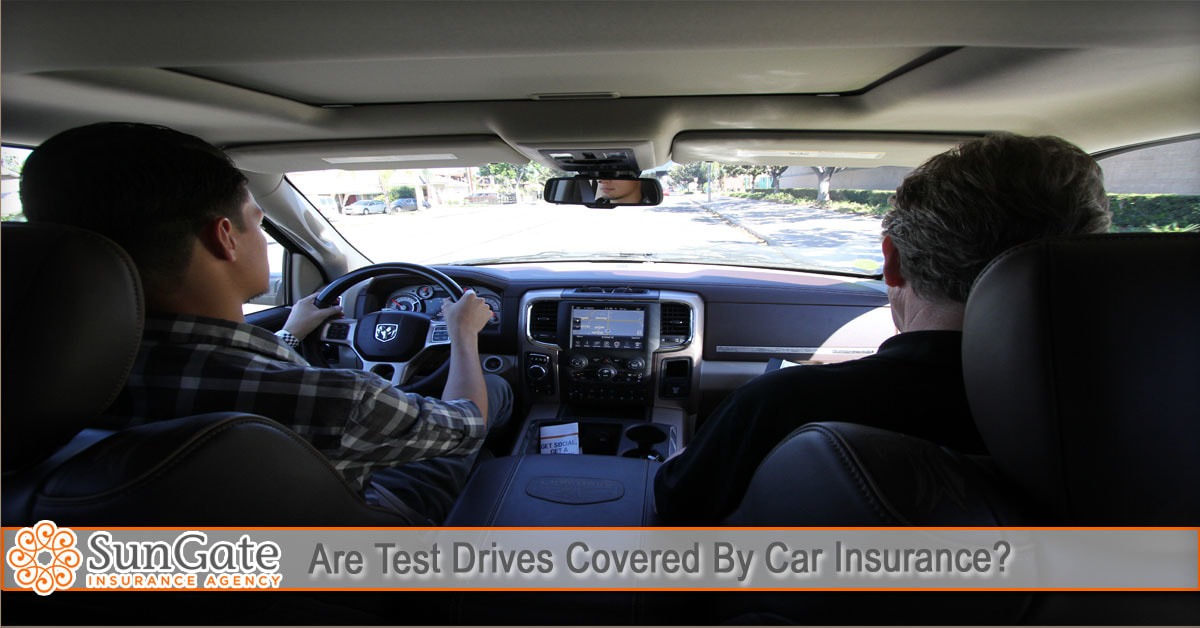 Are you planning to buy a car? Make sure you test drive it first. What looks good on paper and print ads may not be that good in reality. But wait! What if you damage the vehicle for a test drive? Will car insurance cover you? Let's find out!

To answer that question, yes you are covered if you are test driving a car with the intention of purchasing it. The law requires dealers to get their vehicles for test drives insured. While that is the case, you need to note that the dealer's insurer may ask for reimbursement from you or your insurer if you get into an accident during a test drive.
When you test-drive a vehicle that is privately owned, same rules follow. The car insurance of the owner will cover you for the damages during your test drive. In such case, you are considered to be a "permissive driver" and you wouldn't be on the line for repairs. However, it would be wise to ask the owner if they have such coverage before test driving their car.
Waivers
Some car dealers will require you to sign a demo agreement before test driving one of their vehicles. If you sign the waiver, you'll technically be liable to pay for the repair costs when you damage the car during a test drive. Thus, it would be smart for you to ask your agent if you have coverage on "non-owned cars."
Company Cars
An exception to a dealer's car coverage is when you're test driving for something work-related. Whether your intention is to buy a new company car or delivery van, personal car policies don't cover accidents related to test-driving for company vehicles. So before doing so, ask your employer if their commercial auto insurance will cover you for test drives.
One of the best ways for you to prevent damages and accidents (while test driving a vehicle) is to use it with extreme caution. So before you drive it, familiarize yourself with the car first. Be alert and drive safely on the road.
Sungate Insurance Agency offers auto insurance that gives financial protection from the expenses of repairs and medical bills during an accident. Give us a call at (407) 878-7979 or visit us at our office today to know your options. You may also get a free quote from us!
Contact SunGate Insurance Agency today learn more about the type of insurance you need. Click here to contact us or call (407) 878-7979.
SunGate Insurance Agency Coverage
Home Insurance, Auto Insurance, Group Insurance, Property Insurance, RV Insurance, Renters Insurance, Event Insurance, Insurance Bonds, Life Insurance, Business Insurance, Workers Comp, Flood Insurance, Umbrella Insurance and more!
Located in Lake Mary, Florida (serving clients Nationwide and locally in Orlando, Heathrow, Longwood and surrounding Central Florida areas.