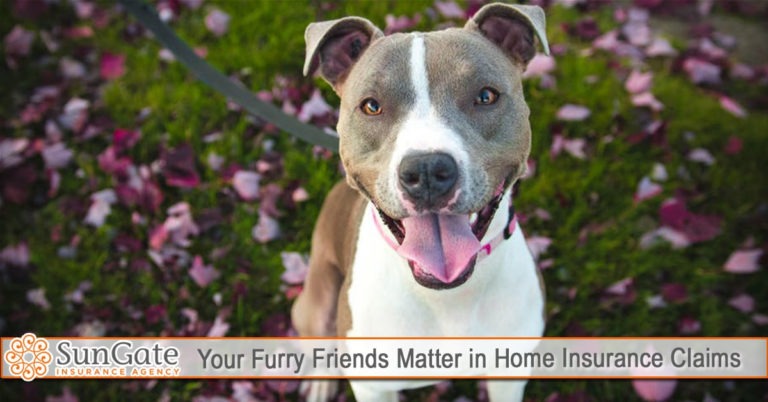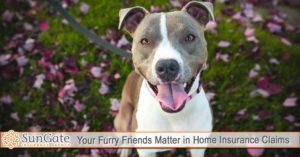 To add a little more fun in the house, a growing number of homeowners like to have some pets. Dogs are the usual household pets and when you own one, you have to be responsible for it, making you liable for damages and injuries your furry friends may cause.
Homeowner's insurance policy may increase or decrease, depending on the type of animal you have in your home. Also, the breed of your dog could actually make you ineligible for homeowners insurance with certain companies, so always be careful when deciding on a new pet…or a new insurance company
Although policies cover most dog breeds, there are companies that blacklisted strong, muscular dogs that can cause extreme damage even with just one bite. Among these dogs are Pit Bull and Staffordshire Terriers, German Shepherds, Chow Chows, Rottweilers, Doberman Pinschers, Akitas, Presa Canarios, Great Danes, Alaskan Malamutes, Siberian Huskies, Mastiffs and Cane Corsos. Some companies will cover some of these breeds and not others, so if you have one of these breeds or are looking to get one, make sure you check ahead with your insurance company. Some companies will allow exceptions if you can provide documents that show your dog has no record of biting anyone and is up to date on their shots. Other companies may require you to sign an exclusion for coverage as it pertains to your dog or other potentially dangerous pets.
Dog bite claims and Breed Restrictions
Four out of every ten American households own a dog and there has been an increasing number of dog bite related claims. In fact, it is accounting for more than one third of all homeowners insurance liability claims paid in recent years. Therefore, homeowners have now been very critical with regard to liability claims in dog bite injuries.
Homeowners may file a claim as the insurance companies track dog bite injuries, the breeds of the offending dogs, and how much dog bite claims cost. For some states, there are insurance companies that do not refuse coverage based on your dog's breed. However, if the homeowner is not forthright about the pets they have in their household, it is possible that the insurance company can deny your claim for damage caused by your pet.
If at the time of renewal the homeowner decides to have a dog which is classified as aggressive and the insurance company finds out, they may cancel the coverage. For those who are still in the process of applying for insurance coverage, having a furry friend can determine if it will be accepted or declined.
What is Pet Liability Insurance?
Pet liability insurance policies cover the cost of damage, specifically for dog owners whose pets have caused some injuries or losses. This type of insurance is also for those who do not qualify for dog bite coverage under the usual home insurance because of the dog's breed.
Purchasing a pet liability insurance is required of homeowners having aggressive dog breeds in the District of Columbia, Minnesota, New Jersey, New York, Ohio, Oklahoma, Pennsylvania, Delaware, Georgia, Michigan, Virginia, Washington, Rhode Island, South Carolina and Texas.
Good Citizen Canines
A two-part program run by the American Kennel Club, which emphasizes responsible pet ownership and basic good manners for dogs, the Canine Good Citizen Program is designed to reward dogs that show good manners in the community. After passing a 10-step test, the dogs will earn "Canine Good Citizen" certificate which is recognized by insurance companies.

Contact SunGate Insurance Agency today learn more about the type of insurance you need.
Click here to contact us or call (407) 878-7979.
SunGate Insurance Agency Coverage:
Home Insurance, Auto Insurance, Health Insurance, Group Insurance, Property Insurance, RV Insurance, Renters Insurance, Event Insurance, Insurance Bonds, Life Insurance, Business Insurance, Workers Comp, Flood Insurance, Umbrella Insurance and more!
Located in Lake Mary, Florida (serving clients Nationwide and locally in Orlando, Maitland, Heathrow, Longwood, Windermere, Kissimmee, Orange County, Seminole County, Lake County, Clermont, Leesburg, Mt. Dora, Winter Garden, Davenport and surrounding Central Florida areas.)