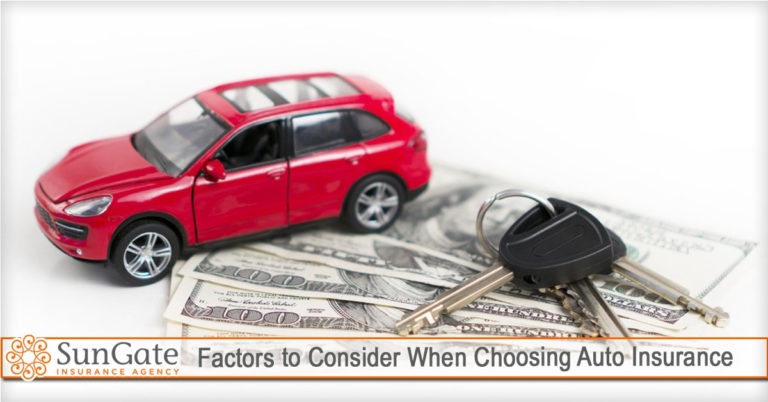 How do I choose an Insurance company? This question is very popular amongst people who are looking for the perfect insurance for their vehicles, home and health. Insurance is an intangible asset, so it's best to do your research.
​How Insurance Auto Rates Are Determined
In determining your auto insurance coverage rate, companies assess the risk using a risk rating system so that they can determine a rate based on the client.
What Affects Your Rate?
· Accidents, violations and driving records
· Your address, whether it's a rural or an urban area
· Civil status (married people have lesser risk)
· Age (young drivers are at higher risk)
· Gender (males are at higher risk)
Your Financial Situation
We all need auto insurance coverage. If you belong to the middle class and have a newer financed car then you are more likely to benefit from higher coverage limits with a lower deductible, but it will cause you to have a little bit higher premium. In general, your coverage amount should increase as your assets increase.
Leased, Financed and Owned Vehicles
If you own your vehicle free and clear, you may be tempted to put only liability coverage on it. However, if you have a loan or lease on your vehicle, the bank will likely require you to maintain full coverage on your vehicle until the loan is paid off. Full coverage will cost more, but it is a lot better than having to pay off the remainder of your loan in the case of your car being totaled.
Gap Coverage
This is an optional insurance coverage for newer cars that can be added to your collision insurance policy. It may pay the difference between the balance of a lease or loan due on a vehicle and what your insurance company pays if the car is considered a covered total loss.
Use an Auto Insurance Rate Comparison Tool
With the technology today, it is already very easy for us to check on the different quotes an insurance company can offer and compare each of them for you to choose which one best fits your vehicles need.
Check for Special Discounts You Can Use
There are some qualifications that can lessen your premium and you may be eligible for special discounts on insurance that you can discuss with an agent.
So here are some lists:
Being married
Safe drive
Home ownership
College graduate
Military veteran
Bundling two or more vehicles
Bundling multiple insurance plans thru one company; example life, auto, home
Investigate the Insurance Company you are considering
A lot of people have got burnt in the past as a result of dealing with the wrong insurance company. In order to avoid this kind of scenario, it is better to take your time. You should do some proper investigation before settling for an insurance company. The bulk of the work in choosing an insurance company can be handled by an independent insurance agent, by allowing them to shop your rates amongst several companies for you. Once they present the rates to you though, don't automatically accept the lowest quote. Do some research on the insurance company, its claims record, customer reviews, and the company's recent track record of rate changes.

Contact SunGate Insurance Agency today learn more about the type of insurance you need.
Click here to contact us or call (407) 878-7979.
SunGate Insurance Agency Coverage:
Home Insurance, Auto Insurance, Health Insurance, Group Insurance, Property Insurance, RV Insurance, Renters Insurance, Event Insurance, Insurance Bonds, Life Insurance, Business Insurance, Workers Comp, Flood Insurance, Umbrella Insurance and more!
Located in Lake Mary, Florida (serving clients Nationwide and locally in Orlando, Heathrow, Longwood and surrounding Central Florida areas.