Insurance Coverage for Wholesalers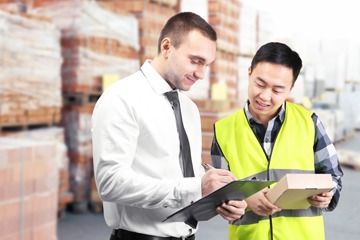 Wholesale-distribution organizations and businesses play key roles in supply chains. They act as intermediaries between retailers and manufacturers. Nonetheless, they face distinctive risks as well as challenges in day-to-day operations. Coverage of wholesale distribution insurance is specifically crafted to address risks and safeguard businesses in the industry.
Addressing Risks
You will find some risks that are more relevant than others in the wholesale-distribution business. A key risk that is faced by such businesses is loss or damage to property. Distributions centers, warehouses, and inventory are all valuable assets requiring insurance protection. Wholesale-distribution insurance is the answer for coverage for damage due to events like natural disasters, fire, theft, or acts of vandalism. The whole idea of such insurance coverage is for businesses to have a quick recovery from adverse events.
Critical Aspects of Wholesale-Distribution Insurance
Apart from damage to property insurance coverage, yet another crucial aspect is liability coverage. This comprises general liability insurance that offers businesses protection from third-party claims linked to bodily harm/injury, personal injury, or property damage on their premises. Product liability insurance also covers claims that arise from the distribution of harmful/defective products.
The Interruption of Business
Businesses cannot afford interruptions in day-to-day business affairs. Interruption insurance is another relevant part of wholesale-distribution insurance. In case of a covered loss temporarily halting business functions/operations, such coverage provides sufficient compensation for lost income. In this way, it aids in covering ongoing expenses like rent, payroll, and utilities. It also effectively enables businesses to cope with challenging times and sustain financial stability in recovery.
Tailor-Made Insurance Plans
Wholesale-distribution insurance offers many customized plans for any business needs in question. For instance, it may also have coverage for logistics and transportation. This covers any risks related to the transportation of goods, like theft, accidents, and damage in transit. Whether a business uses company-owned vehicles or third-party contract carriers, maintaining adequate insurance coverage means that the business remains protected from any financial losses arising from transportation-connected risks.
If businesses want comprehensive and customized plans of insurance to cover most aspects of their wholesale distribution business, they may opt for more coverage. Additional clauses and conditions for coverage may include cyber liability insurance, crime and employee theft coverage, machinery/equipment damage coverage, and more.
Need Help to Review Your Insurance? Contact Us.

Contact SunGate Insurance Agency today learn more about the type of insurance you need. Click here to contact us or call (407) 878-7979.
SunGate Insurance Agency Coverage
Home Insurance, Auto Insurance, Health Insurance, Group Insurance, Property Insurance, RV Insurance, Renters Insurance, Event Insurance, Insurance Bonds, Life Insurance, Business Insurance, Workers Comp, Flood Insurance, Umbrella Insurance and more!
Located in Lake Mary, Florida (serving clients Nationwide and locally in Orlando, Maitland, Heathrow, Longwood, Windermere, Kissimmee, Orange County, Seminole County, Lake County, Clermont, Leesburg, Mt. Dora, Winter Garden, Davenport and surrounding Central Florida areas.)