Food Service Insurance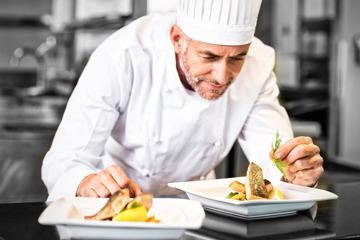 The operation of a food service business is rife with risks and challenges in its own right. If you own a food service business, you must see that it is safeguarded against possible liabilities and potential losses. This is where insurance for your business enters the picture. With insurance, food service businesses get coverage that assures protection and peace of mind for owners.
General Insurance Coverage in the Food Service Industry
Among the primary components of insurance for food services is coverage for general liability. Such insurance safeguards against third-party claims for damage to property and bodily harm in the premises of the food service business, which could well be a restaurant. For instance, if a guest has a fall that injures their bones, the general liability insurance kicks in to cover medical costs, legal fees, and possible settlements.
Insurance for Products in Food Services
Insurance that covers product liability is another crucial aspect of food service insurance. Such coverage safeguards against claims resulting from food consumption or beverage consumption, based on items served by the business. If a customer gets ill due to the consumption of food or beverages at a food service business, product liability insurance provides coverage for medical costs, legal expenses, and possible damages.
Property Insurance
Property insurance is necessary for coverage of damage or loss of property relating to food service businesses. This coverage protects against risks like theft, fire, vandalism, or any natural disasters. Such insurance takes care of businesses in the likelihood of damage due to unforeseen circumstances.
Other Kinds of Coverage
Any food service business employs staff and employee compensation insurance may cover any expenses that relate to staff. There could be insurance coverage for wage loss, medical costs, sustaining work-linked injuries, etc. Such coverage not protects employees and helps the business to be in compliance with legal standards for mitigating future lawsuits.
Insurance in Food Services
In any business, the mitigation of risk is important. With coverage for certain accidents and disruptions in business, any food service business cannot afford to have high expenses. Businesses stress on profitability and high costs due to liabilities may shut a business, and stall day-to-day business operations. This is why insurance is the saving grace of any industry, be it in food services or otherwise. If there is any chance of risk, insurance can save a business from drowning.
Need Help to Review Your Insurance? Contact Us.

Contact SunGate Insurance Agency today learn more about the type of insurance you need. Click here to contact us or call (407) 878-7979.
SunGate Insurance Agency Coverage
Home Insurance, Auto Insurance, Health Insurance, Group Insurance, Property Insurance, RV Insurance, Renters Insurance, Event Insurance, Insurance Bonds, Life Insurance, Business Insurance, Workers Comp, Flood Insurance, Umbrella Insurance and more!
Located in Lake Mary, Florida (serving clients Nationwide and locally in Orlando, Maitland, Heathrow, Longwood, Windermere, Kissimmee, Orange County, Seminole County, Lake County, Clermont, Leesburg, Mt. Dora, Winter Garden, Davenport and surrounding Central Florida areas.)