Food Truck Insurance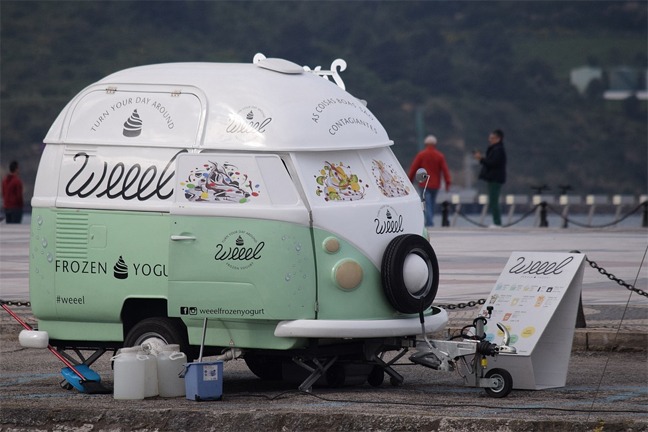 If you are in the food business, then you probably have a food truck. A food truck is a great option to reach out to customers. You can take the truck to location frequented by customers. If you have food that is tasty and filling, you can hope to earn well.
While the food truck is a good source of income, it can also be a source of problems. If there is an accident or some incident involved. The liability will be on you and can prove to be very expensive. Food truck general liability and commercial auto insurance can help secure your needs.
Food truck general liability and commercial auto insurance
When you are transporting the food truck, there is the risk of an accident. The accident could cause injuries, loss of life, or even damage to someone's property. The food served in the food truck could be contaminated and may cause your customer to fall ill. There is a possibility of your employee being injured in an unforeseen incident.
The liability for all these would be on you as the owner of the business. The costs can be very expensive causing heavy losses. This is why insurers offer liability insurance for food trucks. The insurance covers all the risks that food trucks would face. The insurance covers your liability, so you can enjoy peace of mind.
Along with the good truck, you also require commercial auto insurance since the individual insurance is not applicable for a business. Here are details of this insurance you should know about:
The insurance covers mobile food trucks, ice cream trucks, vending trucks, catering trucks, etc.
The type of food you sell and the food preparation process would decide the risks involved. The insurer will give you a quote based on this assessment.
The value of the truck and the value of the equipment you have will help decide the insurance amount.
Commercial auto insurance will ensure your truck is fully insured against any risks due to accident or damage.
General liability protects you from all financial liabilities associated with your business.
Buying insurance for businesses
If you run a business and need food truck general liability or commercial auto insurance, then you can contact Sungate Insurance. The company is a reputed insurance agency in Orlando, Lake Mary, Longwood, Heathrow, FL. You can get in touch with the insurance company and share your requirements. They would send you a detailed quote. Go through and finalize the policy so you are covered against risks and can enjoy peace of mind.
Need Help to Review Your Insurance? Contact Us.

Contact SunGate Insurance Agency today learn more about the type of insurance you need. Click here to contact us or call (407) 878-7979.
SunGate Insurance Agency Coverage
Home Insurance, Auto Insurance, Health Insurance, Group Insurance, Property Insurance, RV Insurance, Renters Insurance, Event Insurance, Insurance Bonds, Life Insurance, Business Insurance, Workers Comp, Flood Insurance, Umbrella Insurance and more!
Located in Lake Mary, Florida (serving clients Nationwide and locally in Orlando, Maitland, Heathrow, Longwood, Windermere, Kissimmee, Orange County, Seminole County, Lake County, Clermont, Leesburg, Mt. Dora, Winter Garden, Davenport and surrounding Central Florida areas.)