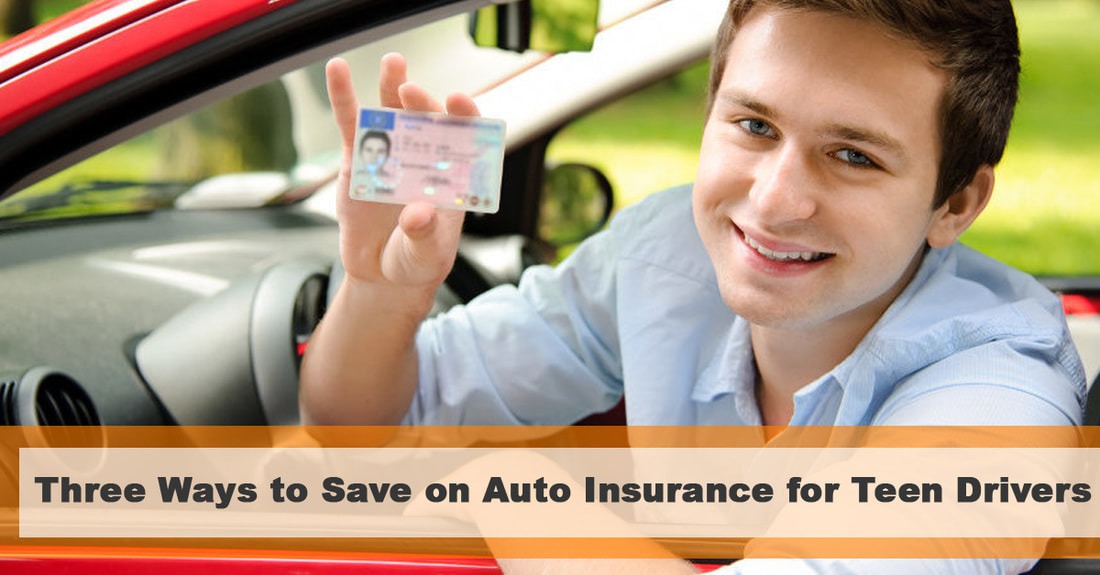 ​​Adding a teen driver to your auto policy can be a painful experience. One, you don't want to let them drive your brand new car and two, your rate is about to double or triple. Yes, I did say triple. Especially with a new car. The newer your cars are the higher the rate increase.
​Here are some tips to help you avoid this financial headache.
Do your kids have to have a brand new car?
This one surprises me all the time. Parents complain about how much insurance costs for a teen driver and then I ask them what kind of car they are looking at and it's a brand new 2006 or maybe even a 2007 model. You say it's loaded with all these new safety controls and has 12 airbags. Those safety features will protect you but they also cost a lot to fix and replace so that's why the insurance is high. Cars are easy to replace, people are not.
There are many reliable late model cars out there that are just as safe as the brand new models and will cost less to insure. If your teen wants a newer model to look cool, tell them to start working for it.
Another benefit to having a late model car is you can choose not to put comprehensive and collision coverage on it. This will drastically reduce the cost of your premiums. Keep that in mind when shopping for a car.
​
Make sure you get all the discounts your teen driver is eligible for.
A 'B' or better average will usually qualify them for a Good Student Discount. Have your teen take a driver's training course. These two discounts can take a nice chunk off the insurance. And they also encourage safe and responsible driving. Make sure you remind them that driving is a privilege not a right.
Two other discounts you may be eligible for are for when they go away to college or overseas to study abroad. Both of them give you a discount for limiting your teen's access to your cars. The logic is they don't have access to your vehicles so they should not affect your premium. You have to make your insurance company aware of these situations when they arise. Most companies are not going to be proactive about lowering your rates if they can help it. It's up to you to make sure you get all the discounts you and your teen are eligible for.
Most states allow teens to have a permit. Use that to your advantage.
This one is a little sneaky but when you can save a few hundred dollars every 6 months every little bit helps. When your teen has a learner's permit most insurance companies do not charge you for this. Only when they get their actual driver's license do your rates go through the roof. The idea is to keep them with their permit for as long as possible. Understand that with a permit there are restrictions such as driving supervised and not driving at night. So as long as you don't mind supervising your teen as they gain more experience by all means go ahead.
And once they do get their actual license you have to let the insurance company know about it or risk a claim they cause being denied.
Insuring a teen driver is expensive no matter how you slice it. Follow these tips and you can start getting the best teen car insurance rates available.
For more information about the best teen car insurance rate, contact our agency at (407) 878-7979 or click here to get a consultation.
Contact SunGate Insurance Agency today learn more about the type of insurance you need. Click here to contact us or call (407) 878-7979.
SunGate Insurance Agency Coverage
Home Insurance, Auto Insurance, Group Insurance, Property Insurance, RV Insurance, Renters Insurance, Event Insurance, Insurance Bonds, Life Insurance, Business Insurance, Workers Comp, Flood Insurance, Umbrella Insurance and more!
Located in Lake Mary, Florida (serving clients Nationwide and locally in Orlando, Heathrow, Longwood and surrounding Central Florida areas.