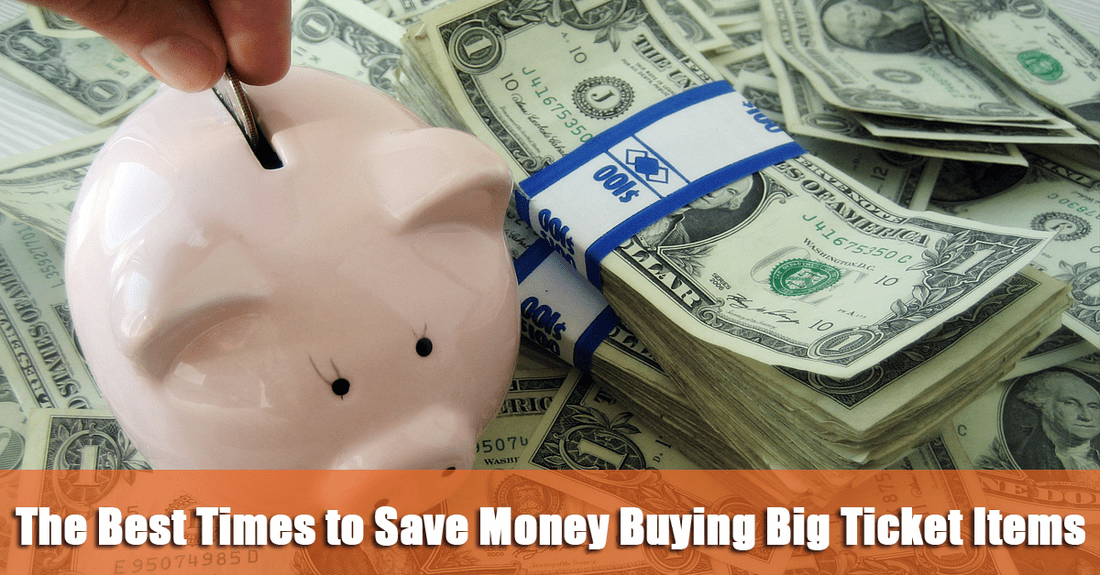 ​If you are a smart shopper, you already know that "timing is everything." You have to check whether the price for your purchase is low for this season or not. If you are not familiar which products are considered the best things to buy for certain months, check the suggestions below:
​(And by the way, every month is a good month to let us help you save on your insurance!)
​
January
: It is great to buy motorcycles, air conditioners and gas grills. These things are at usually at their lowest price in the month of January, which is among the coldest months of the year in most of the United States. This rule applies even for us here in Florida.
February: Invest in televisions, home theaters, digital cameras and furniture. It is best to buy gadgets these times because the annual tradeshows and gift-giving holidays have ended. Gadgets' prices are likely to drop.
March: Purchase boots and luggage as they are cheaper in the month of March.
April: Go spend your money in vacations. It is the best time for booking plane tickets and cruise tickets.
May: Buy a new refrigerator. This is the month for the release of newer refrigerator models. Therefore, last year's models' prices will surely drop.
June: Gym memberships are the best things to spend for in the month of June. There are a lot of promos and discounts being offered by several gyms.
July: Buy outdoor furniture. Mid-season discounts are being offered in the month of July as the summer season is coming to a close.
August: Invest in computers or laptops. Since it is back-to-school season, more often than not, school-related gadgets will be cheaper this time.
September: This is the best month to buy cars as it is the month when new inventories come in. Therefore, car dealers usually offer promos to clear out their old stocks. (And don't forget to let us help you with the insurance)
October: The best time to buy toys. Do not wait until December to buy toys for the little ones in your life. Buy them as early as October – when they are still cheaper.
November: Appliances are offered at low prices in this month. Have an appliance shopping spree and enjoy the Black Friday promos and discounts.
December: Golf clubs are surprisingly affordable in December. It is best to buy them during December to enjoy low prices.
These are merely suggestions as to what are the great things to buy during a specific month. It is still up to you to decide what you are going to buy for the month.
If you like saving money you should already be a customer of our agency. If you're not then contact our agency at (407) 878-7979 or click here to get a quote and let's find out how much we can save you this month!
Contact SunGate Insurance Agency today learn more about the type of insurance you need. Click here to contact us or call (407) 878-7979.
SunGate Insurance Agency Coverage
Home Insurance, Auto Insurance, Group Insurance, Property Insurance, RV Insurance, Renters Insurance, Event Insurance, Insurance Bonds, Life Insurance, Business Insurance, Workers Comp, Flood Insurance, Umbrella Insurance and more!
Located in Lake Mary, Florida (serving clients Nationwide and locally in Orlando, Heathrow, Longwood and surrounding Central Florida areas.