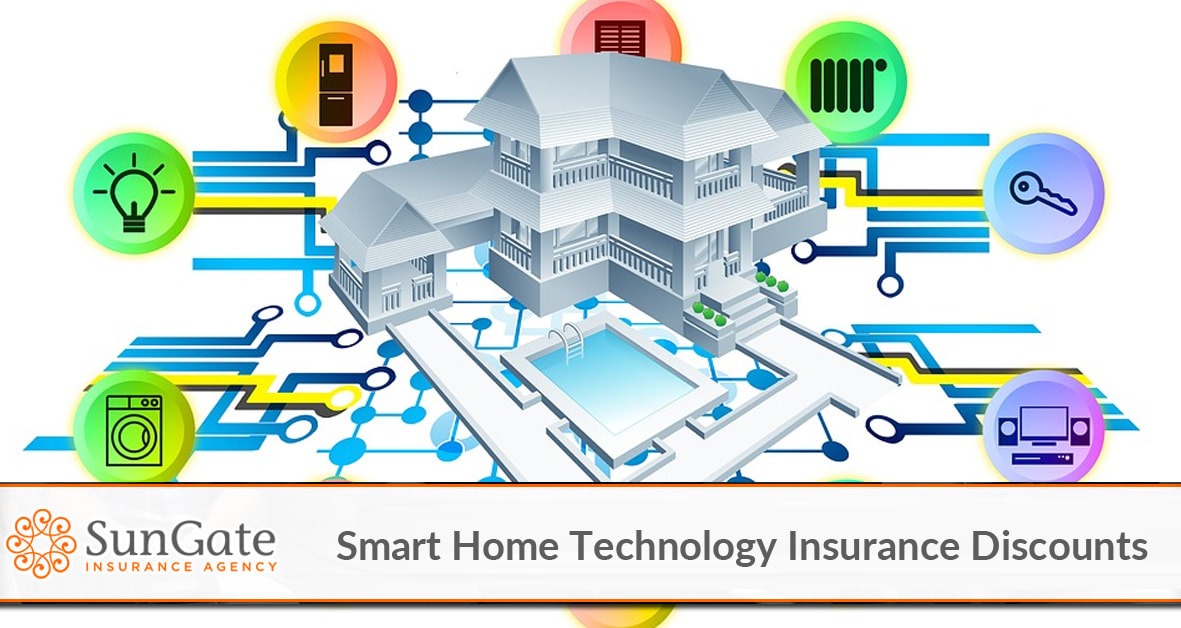 ​Turns out, there is an excellent reason to install those nifty motion sensors in the doorway or that surveillance system hidden in an LED lamp.
Smart home technology is the umbrella term for devices connected to the Internet that monitor and automates home functions. Electricity, water, temperature, security and other functions can be operated right from your mobile device. Automated thermostats, mobile-controlled surveillance systems and remote control opened doors are all smart home technology.
Benefits of adopting smart home technology
The main benefits of smart home technology cited by homeowners are cost savings, higher resale value and security:
Cost savings – Homes equipped with smart home technology can provide cost savings. Thermostats that intelligently adjust temperature can save consumers hundreds of dollars in electricity bills each month.

Resale value – According to the National Association of Realtors, homes equipped with smart technology also command a premium on their resale value in the market. More than half of homeowners are willing to install smart technology for this reason alone.

Security – For the elderly and those with children, smart home technology can allay concerns about security.

Another benefit of adopting smart home technology

Installing smart home technology can give rise to another benefit: lower insurance premiums.

At first blush, it may seem like smart homes are reserved for corporate offices and celebrities. It turns out that even median-income households are adopting technology such as smart thermostats, lighting and door locks. 70% of these homeowners say they are more likely to buy another smart home product after their experience with the first.

Fortune.com estimates that almost 45% of insurance companies foresee potential in smart home technologies in the near future. As an insurance agent, SunGate Insurance Agency helps people find the best insurance policy for their home. By informing your agent of the smart technology installed in your home, he can help you negotiate a better rate with your insurer. For instance, home security systems can mitigate the incidence of burglary and smoke detectors can reduce the risk of fire damage.


Products with insurance benefits

Insurers and tech companies are entering into partnerships that customers can benefit from. Some recent partnerships that have been formed:
American Family and Nest partnership – The partnership was forged on the basis of the Nest Protect, a smoke and carbon monoxide detector. American Family offers 5% off of insurance if a customer purchases a Nest Protect.
Liberty Mutual and Nest partnership – Nest has also partnered with Liberty Mutual in ten states. The insurer offers the Nest Protect at no cost to homeowners who transfer their policies to Liberty Mutual from other insurers. Customers can also score additional discounts on their fire insurance if they opt for "new smart home discounts."
State Farm and Canary partnership – Canary produces a wide angle security camera with sound recorder and inbuilt air quality monitor. State Farm, as well as Allstate and Liberty Mutual, offers home and renter insurance discounts for Canary customers.
Contact SunGate Insurance Agency today learn more about the type of insurance you need. Click here to contact us or call (407) 878-7979.
SunGate Insurance Agency Coverage
Home Insurance, Auto Insurance, Group Insurance, Property Insurance, RV Insurance, Renters Insurance, Event Insurance, Insurance Bonds, Life Insurance, Business Insurance, Workers Comp, Flood Insurance, Umbrella Insurance and more!
Located in Lake Mary, Florida (serving clients Nationwide and locally in Orlando, Heathrow, Longwood and surrounding Central Florida areas.