It's open enrollment soon and you only have a small window of opportunity! Medicare insurance enrollment deadline: October 15 – December 7, 2018.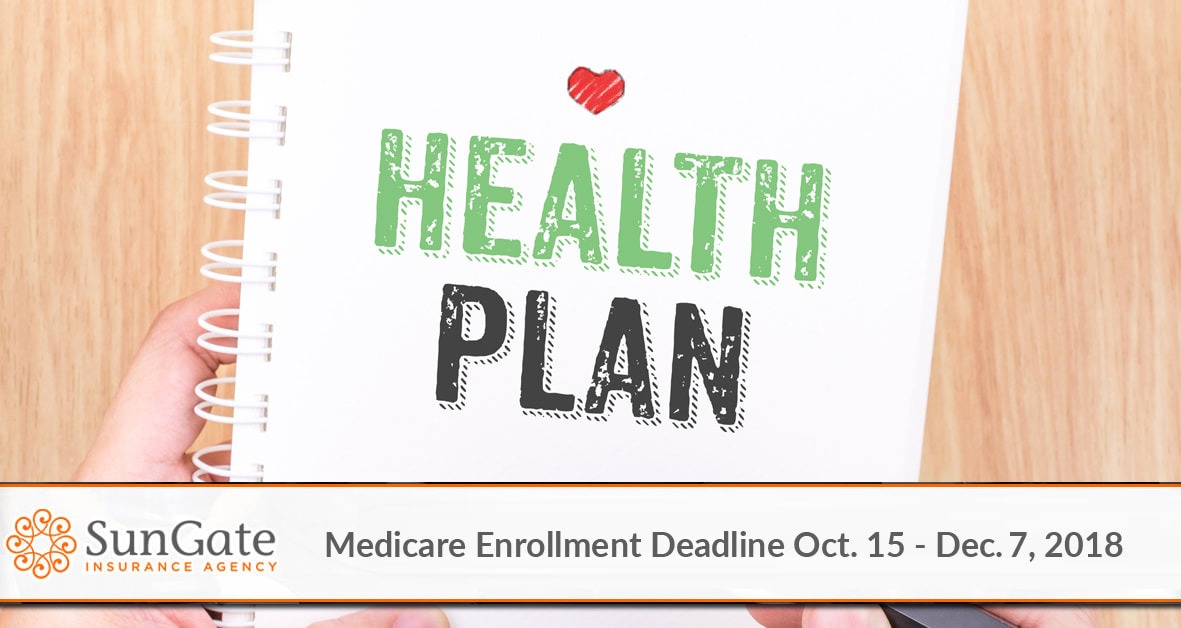 Meet with an expert Medicare insurance agent today!
When you reach age 65, Medicare planning gets added to your to-do list. Unfortunately it can be a very confusing process. You will hear many terms being tossed around: Part A, Part B, Medicare Advantage, Medicare Supplements, core benefits, deductibles, excess charges, etc. Many people don't know where to begin when it comes to figuring out what they need and can afford.
We can help! Our agents are experts in Medicare coverage.
Having the opportunity to sit down with an agent whom you trust to guide you on this journey is invaluable. If you or someone you know needs help with Medicare, please contact our office to set up an appointment. You'll be glad you did—and it will feel so good to scratch that item off of your to-do list!
What to Expect During Your Medicare Insurance Agent Meeting
The first thing you'll need to do is schedule an appointment. Health insurance agents cannot legally discuss your health plan without having your permission to do so.
Once you choose to meet with one of our agents, he or she will come prepared with materials from several different insurance carriers that have plans in your area. That way, the agent can help you choose the plan that truly works best for you.
The agent will ask you questions about your health care and your finances to figure out what you need and what you can afford. He or she will have enrollment forms with them, so if you decide that you're ready to pick a plan and enroll, you can go through that process right away. At the same time, the agent can help you apply for extra financial assistance.
How To Prepare for Your Medicare Insurance Appointment
Before you meet with a insurance agent, you may want to compile all of your financial and health care information so that you don't forget any details and risk losing out on great savings! You'll need to know your household income, your health history, what prescription drugs you're taking, and what doctors, pharmacies and hospitals you prefer to go to.
Additionally, have an idea of how much you can afford to spend on your health care. Would you prefer to pay a high monthly premium, or have a high deductible? Does it make more sense for you to have a high copay, or a $0 copay? If you aren't sure of the answers to these questions, your agent can help.
When your agent arrives, you may want to have a notebook and pen on hand to take notes. Your agent will have a lot of information to answer any questions you have.
Once we understand your needs our agents will choose the best Medicare plan for you. Your agent will compare your options to find the coverage that's right for you at a price that fits your budget. All at no cost and no obligation to you. With a Sungate Insurance agent, you get the benefit of great counsel along with great choices.
Ready to schedule a appointment?
CLICK HERE TO MEET WITH A EXPERT MEDICARE INSURANCE AGENT
Or call SunGate Insurance Agency today at (407) 878-7979.
SunGate Insurance Agency Coverage
Home Insurance, Health Insurance, Medicare, Auto Insurance, Group Insurance, Property Insurance, RV Insurance, Renters Insurance, Event Insurance, Insurance Bonds, Life Insurance, Business Insurance, Workers Comp, Flood Insurance, Umbrella Insurance and more!
Located in Lake Mary, Florida (serving clients Nationwide and locally in Orlando, Heathrow, Longwood and surrounding Central Florida areas.)