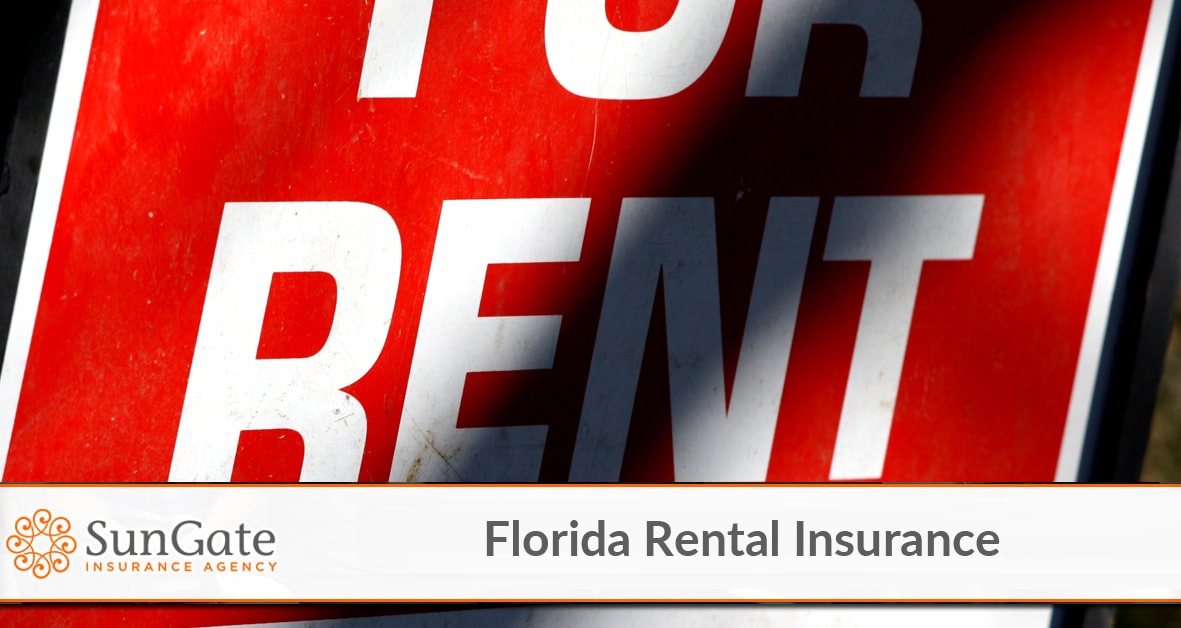 What is "Renter's Insurance"?

Over time, we all accumulate lots and lots of possessions. Most of our "things" are basic household necessities we don't even think about: the clothes we wear, the furniture we sit and sleep on, even the towels and dishes we use every day.
Other possessions are large-scale and/or expensive items that we obtain thoughtfully and with purpose: a large-screen TV for instance, a nice stereo system, camera, and/or other electronics, or even expensive jewelry. But all of our "stuff" has one thing in common: it could cause a significant financial burden should it get lost, stolen, or damaged.
If you own a home, coverage for your personal possessions is usually included under your homeowners insurance policy. For rental property, insurance is handled somewhat differently. The landlord's insurance covers damage to the property itself, but does not cover damage to the contents of the property. Nor will the landlord's insurance pay for you to find alternate housing should you need to vacate the rental property during repairs.
If you live in a rented property—whether an apartment, condo, or even a detached home—your personal possessions can be protected against damage, theft, or loss under a renter's insurance policy. Because renter's insurance does not cover actual structures, it's actually remarkably inexpensive: much, much cheaper, in fact, than having to replace some or all of your things, be they high-value items or everyday household goods. Protecting your possessions with an affordable renter's insurance policy will give you peace of mind should the worst-case-scenario happen to you.
What Does Renter's Insurance Cover?
Renter's insurance will reimburse you for the loss or destruction of your personal possessions in any one of 16 named events:
Fire (including lightning strikes)
Smoke
Windstorms and hail
Explosion
Rioting
Vehicle damage
Aircraft damage
Vandalism
Theft
A falling object
Volcanic eruption
Damage from the weight of ice, snow, or sleet
Damage from the accidental discharge of water or steam from within the structure (plumbing, heating, air conditioning, sprinkler system, or household appliance)
Damage from an accident relating to a heating system, air conditioning system, or sprinkler system
Damage related to the freezing of a heating system, air conditioning system, or sprinkler system
Sudden and accidental damage from an artificially-generated electrical current (excluding loss to a tube, transistor, or other electronic component)

It is important to note that renter's insurance does not cover damage to your personal possessions caused by a flood or earthquake. These require separate policies, or in the case of earthquake insurance, can be added onto your renter's insurance as a rider or endorsement.

Most renter's insurance policies also include liability insurance, which can give you financial protection if someone is injured inside your rented home and protects you against lawsuits if you or your family cause injury or property damage to others. Some renter's insurance policies will also protect you against financial damage should your dog attack or bite someone (some insurance policies exclude dog bites, so check with your policy if you own a dog). Finally, renter's insurance can also cover additional living expenses, reimbursing you the cost of finding a new place to live while your rented unit is being repaired.

How Do I Get Renter's Insurance?

Obtaining renter's insurance in Florida is easy and relatively inexpensive!

First, take stock of what you own. Keep a list of your valuables and what they are worth: when possible, keep a receipt or have some other proof of value. And don't forget about all those day-to-day items as well, such as kitchen appliances and clothing.

Second, shop around to make sure you get the best insurance at the best price. It's a competitive market out there, so there's no need to pay more than you have to!

Third, contact Sungate Insurance Agency for a free renter's insurance quote. It's easy: either call us to speak with one of our insurance experts or fill out our secure on-line form at:

https://sungateinsurance.com/renters-insurance-quote.html

We will need to know some basic information, such as where you live, the type of building you live in, and an estimate of the replacement value of your personal possessions. With this information in hand, we will work with you to come up with a renter's insurance policy that is just right for you!


Contact Your Insurance Company—Sungate Insurance Agency—for your Free Renter's Insurance Quote Today!
​
​GET A FREE INSURANCE QUOTE
Contact SunGate Insurance Agency today learn more about the type of insurance you need. Click here to contact us or call (407) 878-7979.
SunGate Insurance Agency Coverage
Home Insurance, Auto Insurance, Group Insurance, Property Insurance, RV Insurance, Renters Insurance, Event Insurance, Insurance Bonds, Life Insurance, Business Insurance, Workers Comp, Flood Insurance, Umbrella Insurance and more!
Located in Lake Mary, Florida (serving clients Nationwide and locally in Orlando, Heathrow, Longwood and surrounding Central Florida areas.