Small Commercial Construction Company Insurance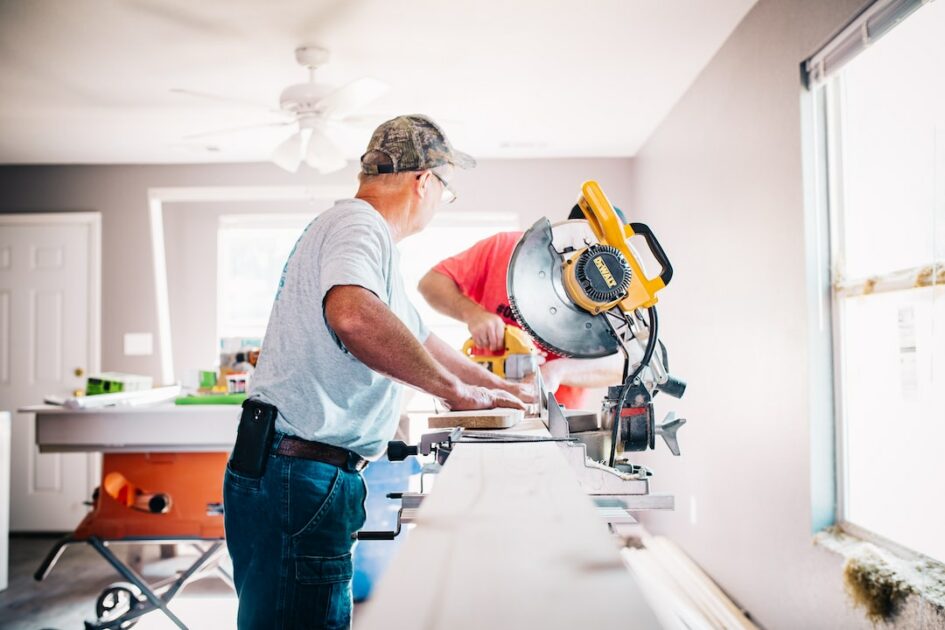 Are you a small commercial construction company specializing in residential remodeling and maintenance? Take advantage of our expertise in insuring contractors and let us find you the plan that fits your needs.
We have a wide variety of special insurance offers for artisan contractors with <$750,000 in payroll. Products include general liability, property and inland marine, workers' compensation, auto, umbrella, and surety and fidelity. Our target classes include but are not limited to:
Electrical Work — Residential or Light Commercial
HVAC (no LPG) – Residential or Light Commercial
Plumbing — Residential or Light Commercial
Floor Covering Installation
Painting and Wallcovering Work — Residential or Light Commercia
Residential Remodeling or Home Renovation
Interior Carpentry
Landscape and Lawn Care
Garage Door Installation and Repair
Fence Installation
Seal Coating
Concrete or Paving — Residential or Light Commercial
A variety of insurance products for contractors, including:
Contractors Enhancement:
This general liability enhancement includes Blanket Additional Insured for ongoing operations, Blanket Waiver of Subrogation, Per Project Aggregate and other valuable coverages.
A Blanket Additional Insured endorsement enables a policyholder to extend coverage to multiple third parties without having to specifically name or request such a status for each.
The Blanket Waiver of Subrogation gives the insured (you) the right to waive subrogation when required by contract — avoiding the hassle of asking for it each time you enter into a contract. In some types of business operations, the blanket waiver of subrogation is commonly requested and reciprocal.
A Per Project Aggregate means that the aggregate would apply to each individual project a subcontractor may be working on. This is highly desirable coverage for general contractors and project owners that would prefer that the coverage not be eroded by claims on other projects.
Contractors Advantage:
Provides Property and Inland Marine coverages, including small tools, installation floater, business personal property and other valuable coverages.
Property insurance is meant to protect the investment you've made in your business property, including office space, tools, equipment, inventory, and other property that you use to run your business. If a fire destroys your office building or your tools or equipment are stolen from your warehouse—these are all cases where property insurance would cover you for the value of the property that is damaged or destroyed.
Additional Insured:
Available on a blanket or individual basis for ongoing and/or completed operations.
Business Auto Protection:
Commercial Auto enhancement insurance with multiple levels of coverage options to fit your company needs and coverage upgrades beyond the standard ISO form.
Additional coverage options:
Property and Inland Marine, Workers' Compensation, Umbrella, Surety and Fidelity, Errors & Omissions and more.
Meet your clients' workers' comp needs
We offer options to help your clients prevent and respond to workplace injuries, including:
• Workplace safety guidance
• Medical and disability management
• Return-to-work resources
• An efficient claims process with dedicated teams supporting workers' comp
Need Help to Review Your Insurance? Contact Us.

Contact SunGate Insurance Agency today learn more about the type of insurance you need. Click here to contact us or call (407) 878-7979.
SunGate Insurance Agency Coverage
Home Insurance, Auto Insurance, Health Insurance, Group Insurance, Property Insurance, RV Insurance, Renters Insurance, Event Insurance, Insurance Bonds, Life Insurance, Business Insurance, Workers Comp, Flood Insurance, Umbrella Insurance and more!
Located in Lake Mary, Florida (serving clients Nationwide and locally in Orlando, Maitland, Heathrow, Longwood, Windermere, Kissimmee, Orange County, Seminole County, Lake County, Clermont, Leesburg, Mt. Dora, Winter Garden, Davenport and surrounding Central Florida areas.)