New Home Construction Insurance in Florida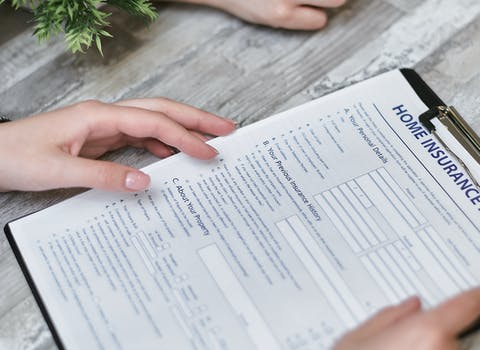 A lot goes into the construction of your dream home. You need to get down to the details, from hiring the right contractor to selecting the bathroom floor tiles.
Amidst all the chaotic work, accidents and damages are lurking risks. This is precisely the reason you must apply for new home construction insurance. Even if all the workers operate with utmost care, your property is still vulnerable to theft and bad weather. A reliable insurance plan will provide full coverage for your personal property, structure and liability exposure.
Looking for house insurance in Davenport, Florida or any nearby areas like Orlando, Lake Mary or Central Florida? Get in touch with Sungate Insurance Agency now.
You will learn more about this insurance company later in the article. First, here is a thing or two about new home construction insurance.
Why is it Important to have New Home Construction Insurance?
As mentioned earlier, accidents can happen during the construction of your new house. Making a building from scratch is already an expensive process. When you add extra expenses from factors out of your control it is easy to go over your initial budget.
For this reason getting some form of home insurance is a good idea. Depending on the insurance agency you approach you can get effective coverage over unsightly incidents and damages.
In many cases, the constructors apply for a builder's risk insurance. But depending on the terms and conditions, this insurance may not cover the entire structure under construction.
Understanding Builder's Risk Insurance
Your typical home insurance policy may not insure you during the construction phase. This is why many constructors go for builder's risk insurance. It covers the building being constructed along with the materials going into construction.
While the work is in progress a variety of perils can fall upon your house. These include –
Vandalism
Theft
Lightning strike
Fire
Wind (cyclones, hurricanes)
Hail
Contamination
Explosion
The standard homeowner's policy will look after your house once the construction is complete. Until then, a provision like construction insurance can ensure your house stands tall to see the light of day.
Best Insurance Company for New Home Construction Insurance
If you are a resident of Florida, Sungate Insurance Agency will help you with your valuables, personal property and home needs.
The agents at this insurance company are well-equipped to assess a property thoroughly. After the assessment, you receive the best coverage options that will protect your infant home from natural disasters, theft and accidents. The coverage also offers liability insurance in case of accidents inside the house.
Sungate Insurance Agency accompanies its clients along all the steps. The agents are constantly in touch and update the clients in case of new developments in the policy. If there are any new options or discounts available, the agents from this company will be the first to inform you.
With your best interest in mind, the insurance company strives to offer your protection and safety.
Live in Davenport and nearby areas? Get a quote from Sungate Insurance Agency today.
Need Help to Review Your Insurance or Compare Quotes? Contact Us.

Contact SunGate Insurance Agency today learn more about the type of insurance you need. Click here to contact us or call (407) 878-7979.
SunGate Insurance Agency Coverage
Home Insurance, Auto Insurance, Health Insurance, Group Insurance, Property Insurance, RV Insurance, Renters Insurance, Event Insurance, Insurance Bonds, Life Insurance, Business Insurance, Workers Comp, Flood Insurance, Umbrella Insurance and more!
Located in Lake Mary, Florida (serving clients Nationwide and locally in Orlando, Maitland, Heathrow, Longwood, Windermere, Kissimmee, Orange County, Seminole County, Lake County, Ocala, Clermont, Leesburg, Mt. Dora, Winter Garden, Davenport and surrounding Central Florida areas.)