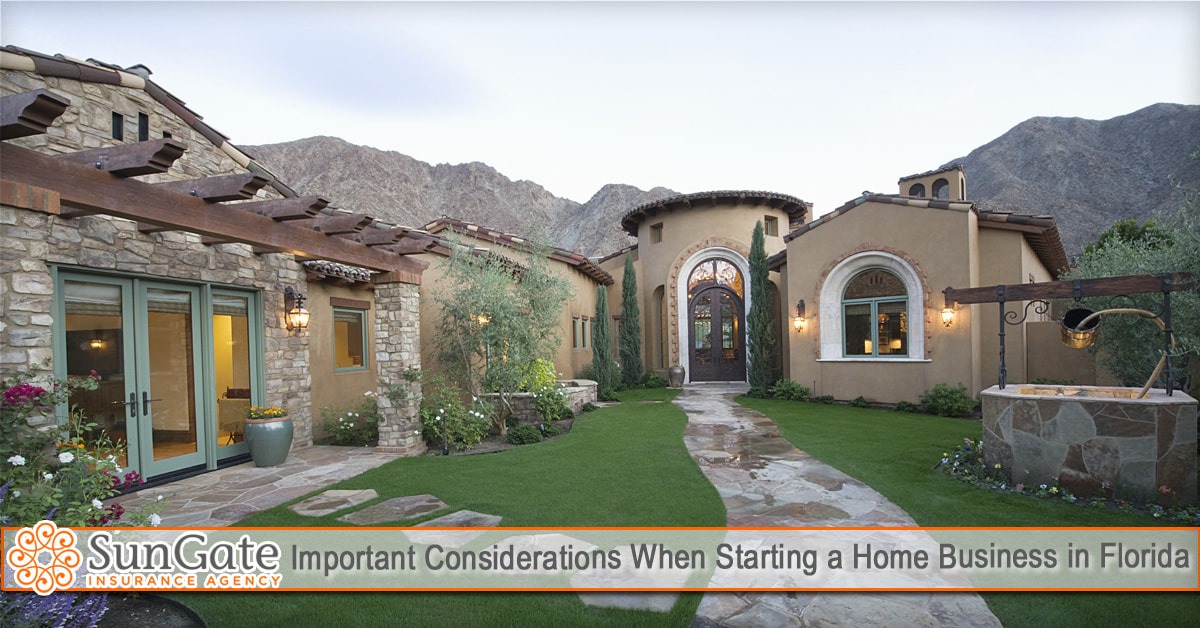 ​
​If you can imagine yourself having a successful home business here in Florida it might be the time to start planning it. If it will be your second source of income, it is a good start-up investment. Florida is a state that promotes home based businesses, and offers assistance and services to startups.
Here are the important steps to follow to get started on your new venture.
Business Plan
Creating a business plan helps establishing your home business much easier. When you see your plan in words, you can discover some areas that are not obvious such as tax advantage and homeowner's insurance. Besides, grantors and lenders will ask you to present your business plan when you apply for financial assistance.
You can seek the support of the Disney Entrepreneur Center (E-Center), as its main objective is to provide business advice and counseling sessions to home business startups in Central Florida. This is one way of helping to improve the Florida economic development.
Financing and Accounting Software
Starting up a home business requires you to shell out a certain amount for advertising your products. You also need a capital for the continuity of your business operations. The state of Florida gives you aid in finding grants and loans.
The My Florida website contains information regarding funding programs for home businesses. As soon as your financing is done, find an accountant who can help you create your tax plan as well as recommend efficient accounting software that you can use with your business.
Qualify for Tax Deductions
Many people prefer to have a home business because a part of some aspects of the expenses are tax deductible. For example, home utilities and mortgage. You may be eligible for these tax deductions, but you need to comply with the rules and regulations enforced by the IRS (Internal Revenue Service) of United States.
Check with the Homeowners Associations
Get in touch with your homeowner's association if your home business is located in subdivision or condominium that has an association. It is important to communicate with them as they may have some restrictions about certain types of home business. when you have chosen Florida as the location for your home business, know the local regulations regarding your type of business.
​
Consulting with an insurance agent can help you understand the complex world of home business. At Sungate Insurance, our mission is to ensure that we protect are clients and offer them policies that they can afford. Learn more about our products and services by calling our agency at (407) 878-7979. You can also request for a free quote by clicking here.