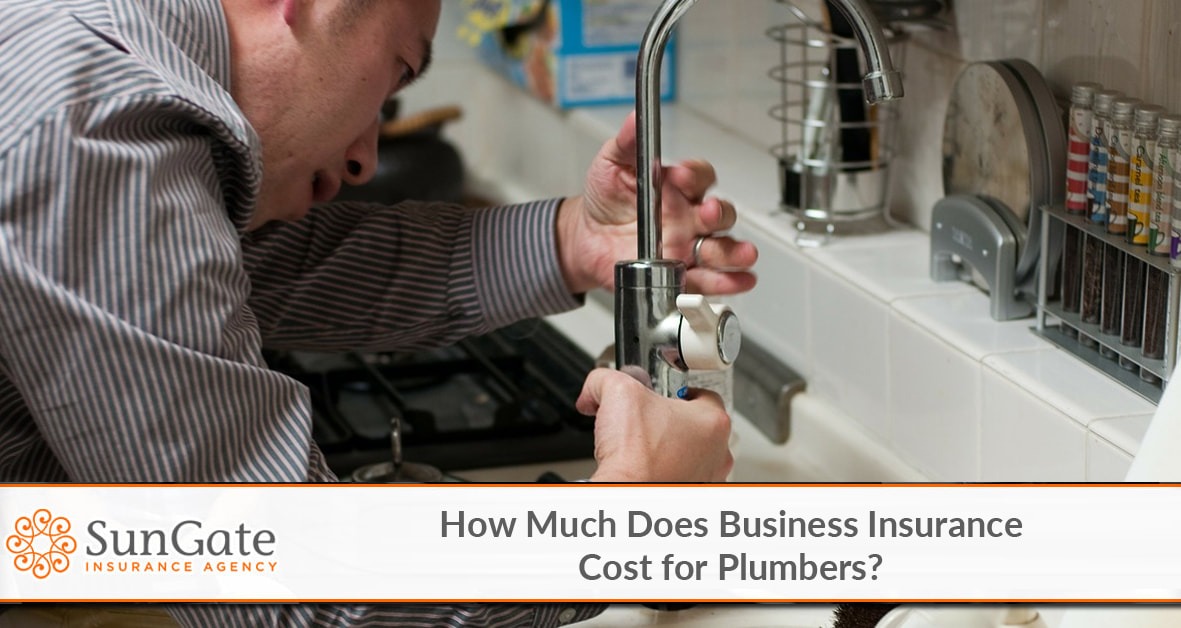 Plumbers play a key role in the contracting world and with the contracting business booming right now, plumbing can be both a rewarding and a lucrative profession. ​
Yet even the most skilled and experienced plumber runs the risk of workplace accidents, dissatisfied customers, and ugly lawsuits. So the key to protecting your plumbing business is with a comprehensive insurance plan. Luckily, today's insurance market is a competitive one, and with a little shopping around, it's possible to get excellent insurance coverage at a price you can afford.
As you begin shopping around for insurance, there are a few things about insurance in Florida that you need to know. First, Florida has some legal requirements that are especially relevant for plumbers and other general contractors. For instance, if you and/or your employees own and/or operate a vehicle for work-related purposes, you must carry commercial vehicle insurance (instead of insuring those vehicles under your personal auto insurance). Also, if you employ just one person other than yourself, even part-time, you must carry worker's compensation insurance. Second, it's important to match the size of your insurance policy with the type of work you do; most clients will only hire you if you can demonstrate that you carry enough insurance to protect their property against damage and accidents.
The best way to get the right insurance coverage at a price that doesn't break the bank is to work with an independent, local insurance agency like Sungate Insurance Agency. Because we are local, we understand the current professional environment for plumbers and other contractors in Florida and the unique risks that operating a business in Florida involves. Moreover, because we work with most of the large insurance companies offering plumbing insurance, we can gather quotes from a variety of different companies, compare them to ensure an "apples-to-apples" comparison, and then help you find the right insurance at the best price.
Cost Factors to Consider for Plumbing Insurance
When you get down to the basics, there's no such thing as a "standard" insurance policy for plumbers; instead, there are a variety of insurance coverages—such as general liability, property liability, plumbers liability, commercial vehicle, worker's compensation, inland marine, and so on—some of which are "required" and others of which are "optional". The key is to identify your business needs and compile an insurance package that meets those needs. In addition to the type of coverages you want, there are some additional factors that will determine the cost of your insurance, such as:
How many (if any) plumbers you employ
Your annual revenue
The type and quantity of equipment, tools, and/or vehicles you own
Whether you have office, warehouse, and/or parking facilities
The size of projects you take on
The scale of projects you take on
Where you have your office and where you do the majority of your business
Whether you employee subcontractors
The level of insurance coverage you want and/or you need

This list may feel daunting, but it doesn't need to be! At Sungate Insurance Agency, it is our job to ensure that your plumbing business is protected with the right type and the right level of coverage, at a price that won't undermine your bottom line. And the best part is that we can often bundle different coverages together into a Business Owners Package or umbrella policy to save you even more money!

GET A FREE INSURANCE QUOTE
Contact SunGate Insurance Agency today learn more about the type of insurance you need. Click here to contact us or call (407) 878-7979.
SunGate Insurance Agency Coverage
Home Insurance, Auto Insurance, Health Insurance, Group Insurance, Property Insurance, RV Insurance, Renters Insurance, Event Insurance, Insurance Bonds, Life Insurance, Business Insurance, Workers Comp, Flood Insurance, Umbrella Insurance and more!
Located in Lake Mary, Florida (serving clients Nationwide and locally in Orlando, Heathrow, Longwood and surrounding Central Florida areas.