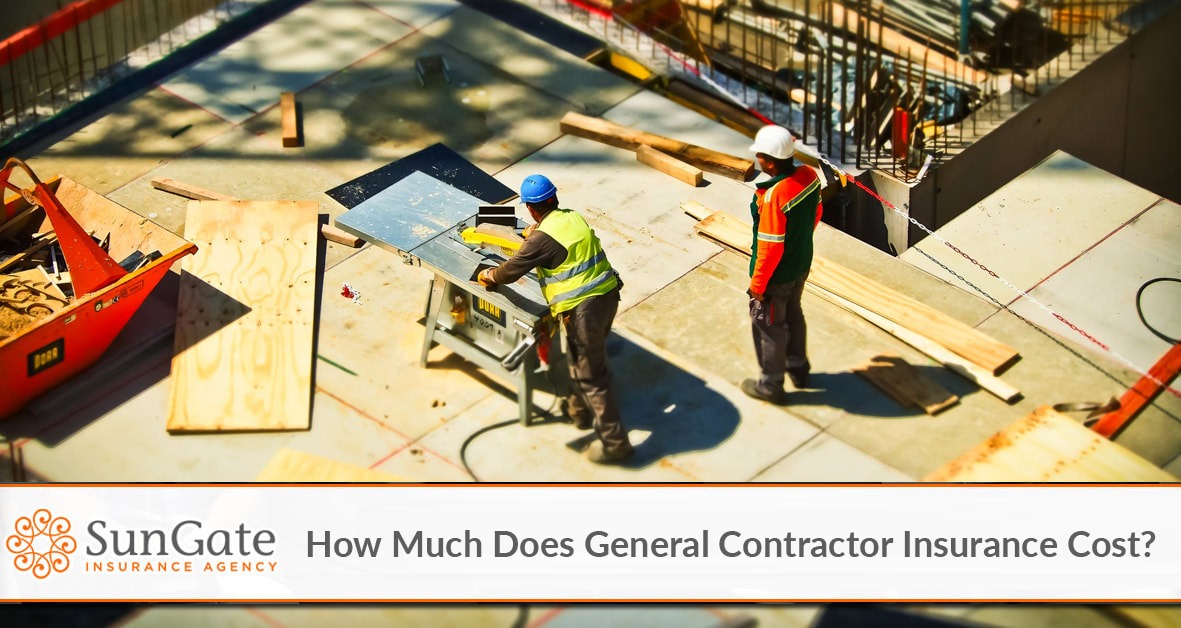 General contractor's insurance: it's one of those business expenses that you might be tempted to forego in an effort to save a little money.
After all, you are a skilled craftsman, hire qualified contractors and subcontracts, and are meticulous about safety on and around the jobsite. So what are the chances that you will be involved in a lawsuit or accident? Unfortunately, it only takes one little slip-up or one dissatisfied customer to threaten your financial future, both professionally and potentially even personally. Luckily, it is possible to get great insurance at a price you can afford. So the real question, how can you afford
not
to get insurance?
The key to finding the right general contractors' insurance at the right price is to define your insurance needs up front and develop a tailored package to meet those needs. The insurance experts at Sungate Insurance Agency can help you understand what coverages you need and identify additional factors that will impact the overall cost of your unique insurance policy/policies. We can even, in some cases, bundle different coverages together into a Business Owners Package or other umbrella policy to decrease the cost of your insurance policy even further.
When defining your insurance needs, it is important to identify several the key factors that will impact the cost of your policy. Perhaps the biggest factor is the size of your business and the scale of work that you do. If you operate on your own or with a small staff of employees and work only on small-scale residential projects, such as repairs and minor renovations, your insurance coverages will be less than a business who employs a large staff and works on large-scale commercial and/or residential construction projects. Other "size"-related factors to look at include your annual revenue and the amount of physical property you own, such as vehicles, tools and equipment, and office/warehouse space. Also related is the level of coverage you want to purchase. Policies with a higher pre-set limit and low deductible, for instance, will be more expensive than a low limit with a higher deductible. Again, the key is defining your business needs and then developing a policy to match those needs.
The biggest cost factor for general contractor insurance: the coverages
Of course, the biggest factor in the cost of your overall general contractor's insurance package is the type of insurance coverage you choose to include. The key to getting the right insurance is compiling a unique insurance package with the specific coverages your business requires. In some cases, you may want to just stick to the "basics", while in other cases, it might be appropriate to include some optional coverages as well. It's important to match the type of coverage with the type of work you do, as well as consider the legal requirements in your state.
In general, most general contractors will require the following types of coverages to meet state law and industry licensing requirements:
General liability insurance
Property insurance
Subcontractor insurance
Workers' compensation insurance
Commercial auto insurance
Professional liability insurance (Errors and Omissions coverage)
Builder's risk insurance

That may seem like a long list of coverages, and it's easy to think that getting great insurance will be expensive. Luckily, that's generally not the case. At Sungate Insurance Agency, we can help you define your insurance requirements, contact a variety of insurance providers to compare quotes, and help you find the right insurance at the right price. And best of all, we can often bundle different coverages together into one package or umbrella policy to save even more money!

Contact SunGate Insurance Agency today learn more about the type of insurance you need. Click here to contact us or call (407) 878-7979.
SunGate Insurance Agency Coverage
Home Insurance, Auto Insurance, Health Insurance, Group Insurance, Property Insurance, RV Insurance, Renters Insurance, Event Insurance, Insurance Bonds, Life Insurance, Business Insurance, Workers Comp, Flood Insurance, Umbrella Insurance and more!
Located in Lake Mary, Florida (serving clients Nationwide and locally in Orlando, Heathrow, Longwood and surrounding Central Florida areas.