(EEG | END) Technician or Technologist Insurance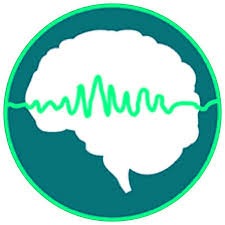 As an EEG technician, your highly specialized screenings provide critical information about your patient's health. In fact, you play a critical role in diagnosing and treating problems in arguably the human body's important organ: the brain and central nervous system. Your electroencephalogram tests can help reveal brain tumors, identify brain damage from injury or stroke, diagnose epilepsy or a seizure disorder, and assist with sleep disorders, just to name a few.
Any medical diagnostic work requires a high degree of accuracy. But for EEG technicians, responsible for understanding the human brain, the stakes are arguably higher: the smallest mistake resulting from defective equipment or an uncooperative patient could be disastrous. Even caring for a patient who needs someone to blame for an unhappy outcome can lead to a nuisance lawsuit.
Professional liability insurance, also called malpractice insurance, can offer you the protection you need from financial disaster stemming from a lawsuit against you.
As an EEG Technician, Do I Need My Own Malpractice Insurance Policy
?
Whether or not you require your own personal malpractice insurance depends, in most cases, on your employment status.
If you are a self-employed contract worker, then the answer is definitely: yes. While the health care company or treatment facility you work at is likely to have professional liability insurance, as an independent contractor, that policy may not cover you. Therefore, you should have your own policy that will follow you from facility to facility.
If you are a full-time employee at a hospital or diagnostic lab, then you should be covered against lawsuits by that facility's insurance policy.
However, even as a full-time employee, there may be reasons why you also want to carry your own malpractice insurance. Unfortunately, your employer's policy may have coverage gaps that could leave you financially exposed under certain circumstances. For example, their coverage may not:
Cover lost wages, defense fees

,

or licensing board hearing reimbursement

Have high enough policy limits to cover the full cost of a lawsuit

Cover you against lawsuits filed after you have left for a new job

Cover you if you perform part-time contract work in addition to your full-time employment
Therefore, it's very important to understand all the fine print in your employer's policy in order to decide whether getting a personal malpractice policy makes sense for you.
What Should
An Independent
Malpractice Insurance
Policy Include
?
Comprehensive malpractice insurance coverage should offer you, if possible, complete financial protection should a patient file a lawsuit against you. So here are a few tips to think about when looking at different malpractice policy options:
Claims-made coverage

:

A "claims-made" policy

must be active when the alleged incident

took place and

when the claim is filed

, so your policy should follow you regardless of where you work at any particular time.
Tails and Prior Acts

:

As always, it's important to understand the fine print of any insurance policy (an insurance agent can help you understand the industry "jargon" that can make insurance sometimes confusing.) If your insurance policy is tied to one particular place of employment, you want "t

ail"

or

"prior acts" insurance

.

Limits and Deductibles

: Malpractice insurance usually has two different

type of coverage

limits: per occurrence

is the amount your policy will cover per incident

and overall aggregate

is what your policy will cover throughout the entire policy period

.
Understanding the type of malpractice insurance you need as an EEG technician can be difficult. The insurance experts at Sungate Insurance Agency can help. We can help you identify all your insurance requirements, help you understand all the important details, and gather free quotes to ensure that you get the best possible price for your malpractice insurance policy.
Need Help to Review Your Insurance Policies? Contact Us.
Contact SunGate Insurance Agency today learn more about the type of insurance you need. Click here to contact us or call (407) 878-7979.
SunGate Insurance Agency Coverage
Home Insurance, Auto Insurance, Health Insurance, Group Insurance, Property Insurance, RV Insurance, Renters Insurance, Event Insurance, Insurance Bonds, Life Insurance, Business Insurance, Workers Comp, Flood Insurance, Umbrella Insurance and more!
Located in Lake Mary, Florida (serving clients Nationwide and locally in Orlando, Maitland, Heathrow, Longwood, Windermere, Kissimmee, Orange County, Seminole County and surrounding Central Florida areas.