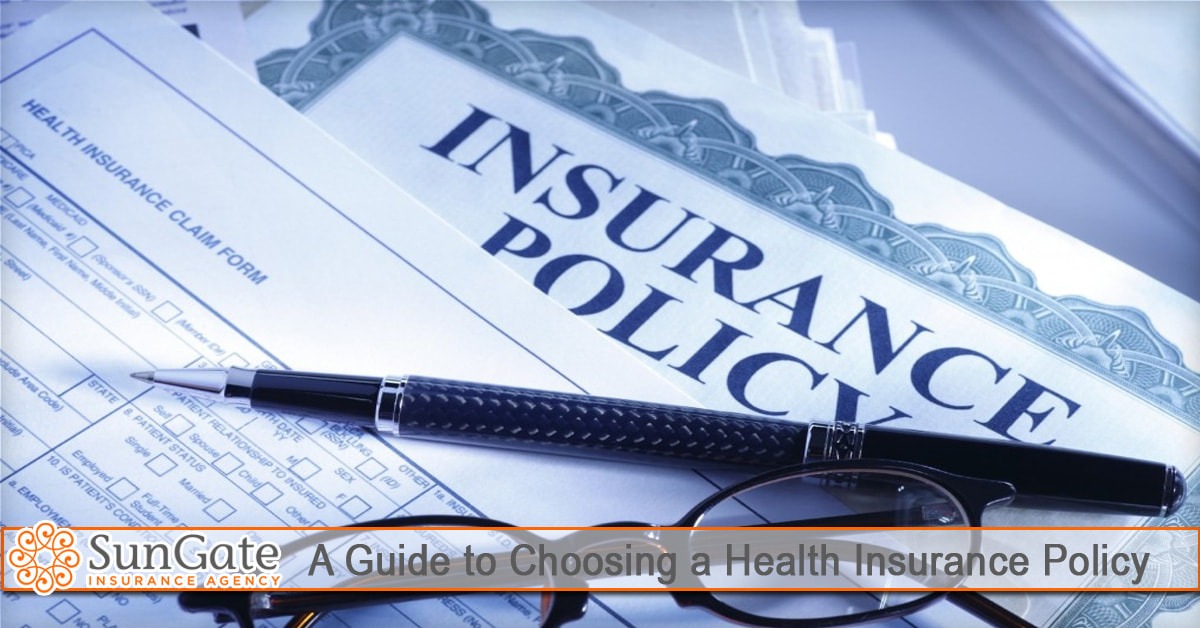 ​
Choosing health insurance can be confusing whether you're getting it from the marketplace or through your employer. Making the right decision about your coverage can be very important later on so you need to choose wisely. Here's a guide on how you choose the best health insurance policy for you and your family.
Choose a marketplace.
Most of us have health insurance through our employer. If that is the case, you won't need marketplaces (otherwise known as government insurance exchanges). Also, you may not qualify for premium subsidies that reduce monthly expenses in exchange plans. But if you want to look for other plans, you may certainly do so.
On the other hand, if your employer doesn't offer health insurance benefits, you should try looking at Affordable Care Act marketplaces. You can also choose to buy from a private insurance company through their website. By doing so, you will not qualify for premium subsidies that can serve as discounts to monthly premiums.
Determine your maximum budget.
Before determining how much you're willing to spend on premiums, you should consider your monthly expenses first, including your health costs. Normally lower premiums would mean higher out-of-pocket costs so the cheapest insurance plan available might just be very expensive for you if you seek medical services often throughout the year.
Try to estimate how much you spent on healthcare last year. If you think you'll have similar expenses this year, choose a policy that makes sense for those expenses. Note, however, that premiums may increase by 10% yearly. Meanwhile, there may be instances when you should expand your health coverage. Choosing a higher premium may mean lots of savings if you need frequent visits to the hospital. That goes for those who plan to have a baby; those will undergo an elective surgery; or those who need to have increased medical attention due to a new diagnosis.
Evaluate networks of various plans.
If you have preferred doctors, you would want to buy health insurance plan where they are included. You can do this by asking them which insurance companies they are affiliated in or you can search online directories for each plan to see if they are listed.
If you don't have a preferred doctor, however, you'd want to have a vast network of healthcare providers to choose from. That will be easier if you have the policies in front of you.
Choose your plan structure and network.
There are different types of insurance plans: HMOs, PPOs, EPOs, or POS. The kind of plan you want will tell you how much they cost, which doctors you can see, and how the insurance works. Have your agents explain the terms of each type so you can better understand what you are getting. Depending on your healthcare-seeking habits, you should be able to determine which plan works best for you.
Compare out-of-pocket costs.
Your plan should clearly lay out how much your out-of-pocket expenses are for certain healthcare services. Again, if you think you'll frequently visit the doctor or hospital this year, you might want to choose a plan with lower out-of-pocket cost sharing.
Compare the coverage.
As you further narrow down your choices, assess the plan benefits again and see if there are plans that have wider coverage. Some may have better coverage for certain services like rehabilitative care while others may have better coverage for emergencies. Choose the one that's better tailored for you and your family.
Call potential insurers.
When you've got your options down to just one or two, you need to address the questions you might still have. Call potential insurers through their hotline. Have a pen and paper handy to list down the answers to your questions.
Choosing or switching health plans is not an easy decision to make because there are a lot of things you have to consider. Did you know you can work with licensed insurance experts like us and it doesn't cost anything extra? We'll probably even help you save money.
If you want a dependable and affordable health insurance, Sungate Insurance Agency is here to help you. Call us at (407) 878-7979 and request a quote now!
​
​
​​GET A FREE INSURANCE QUOTE
Contact SunGate Insurance Agency today learn more about the type of insurance you need. Click here to contact us or call (407) 878-7979.
SunGate Insurance Agency Coverage
Home Insurance, Auto Insurance, Group Insurance, Property Insurance, RV Insurance, Renters Insurance, Event Insurance, Insurance Bonds, Life Insurance, Business Insurance, Workers Comp, Flood Insurance, Umbrella Insurance and more!
Located in Lake Mary, Florida (serving clients Nationwide and locally in Orlando, Heathrow, Longwood and surrounding Central Florida areas.