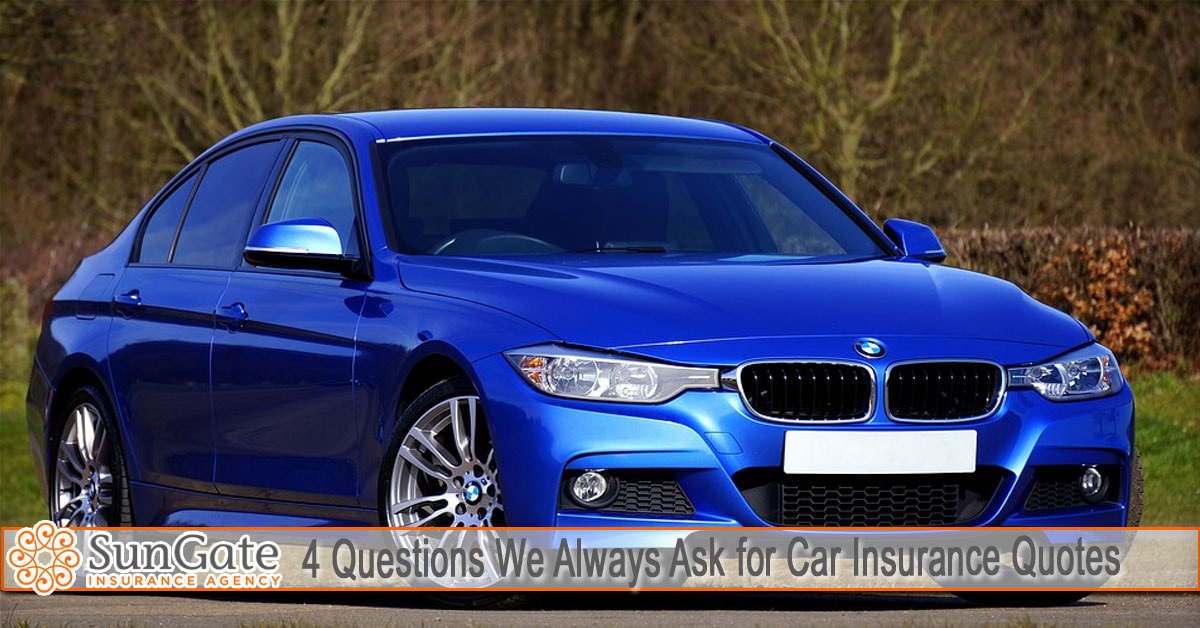 To help you prepare, here are some of the common questions we ask when you request a quote.
Who actually owns the vehicle to be insured?
That is one of the first questions we ask to determine what coverage you might be paying for. For instance, if you lease or finance your car, you need to get comprehensive and collision insurance together with liability insurance. You may also get gap insurance as well, which pays for the amount you owe on the car in case it gets damaged for any reason.
What's the VIN number of your vehicle?
Insurance companies won't insure a car without knowing its details. Aside from the brand and model, you need to provide the Vehicle Identification Number (VIN). In general, your premiums will depend on the type of car you drive among other factors.
What do you use your car for?
It's different if you use your car for business, instead of personal. This falls into another category, which is commercial car insurance. Bear in mind that regular car insurance applies to those that are used for personal purposes.
How many miles do you drive daily?
The number of miles you drive each day helps insurers determine the risks of getting into an accident. If you're frequently on the road, it increases your risk of damaging your car. Thus, you will get higher premiums. But if you don't use your car that much, you'll get lower rates.
There are lots of other questions we ask when giving an auto insurance quote. No matter what your answers are, just make sure that it's the truth. You can then weigh the risks and choose the coverage that best fits your budget.
​Sungate Insurance Agency commits itself to giving quality car insurance according to your needs. Our competent team is passionate about assisting you in choosing the right coverage. Feel free to call us at (407) 878-7979 or send us an e-mail and request for a free quote today!
Contact SunGate Insurance Agency today learn more about the type of insurance you need. Click here to contact us or call (407) 878-7979.
SunGate Insurance Agency Coverage
Home Insurance, Auto Insurance, Group Insurance, Property Insurance, RV Insurance, Renters Insurance, Event Insurance, Insurance Bonds, Life Insurance, Business Insurance, Workers Comp, Flood Insurance, Umbrella Insurance and more!
Located in Lake Mary, Florida (serving clients Nationwide and locally in Orlando, Heathrow, Longwood and surrounding Central Florida areas.
​
​