Types of Business Insurance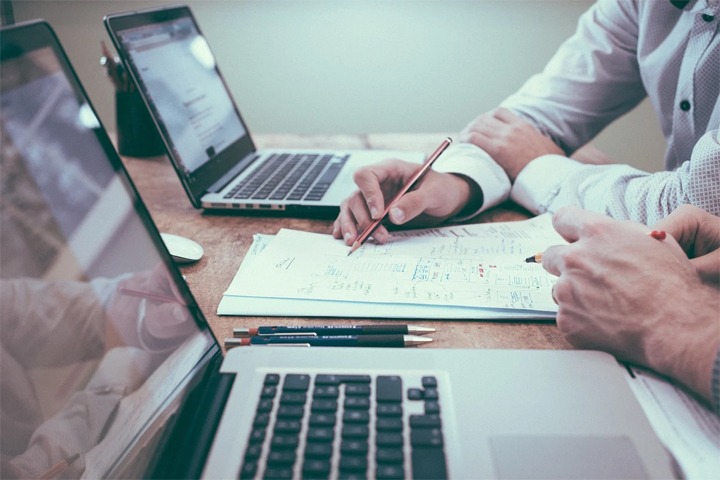 After all the hard work you have put into starting your small business, you want to be sure that your success isn't undermined by an unexpected catastrophe. While it is easy to hope that you'll never need it, the simple fact is that a comprehensive business insurance policy will protect you and your small business from financial loss due to a natural disaster, theft or vandalism, or a costly lawsuit.
There are many different types of business insurance coverages out there; some are generally applicable, while others are more industry-specific. Luckily, you can tailor a set of insurance policies specifically for your unique business. An independent insurance agent can help you determine the types of risk your business faces, and match you with a set of policies that give you exactly the coverage you need.
Here are the seven most common types of business insurance that you may want to consider including in your comprehensive insurance policy:
General Liability Insurance: Most businesses will require general liability insurance. It protects against financial loss resulting from bodily injury and property damage sustained by non-employees in connection with your business. It also protects against loss from medical expenses, libel, slander, costly lawsuits, and settlement bonds or judgments.
Commercial Property Insurance: Recommended for any business owning or renting a physical space, as well as non-vehicle equipment, tools, furniture, inventory, etc. Protects your business from financial damage should your property be damaged by fire, theft, vandalism, and some natural disasters. It is important to note that water damage from flooding is not covered by commercial property insurance. Flood insurance must be purchased separately.
Professional Liability Insurance: Recommended for any business that provides advice or service. Also called Errors and Omissions Insurance, or Malpractice Insurance in the medical industry. Protects against lawsuits stemming from claims of negligence or harm resulting from your service or advice.
Product Liability Insurance: Recommended if you manufacture or sell products. Protects your business from potential financial loss stemming from a claim of damage or loss due to your product.
Business Interruption Insurance: Industry and location specific. This type of insurance can compensate you for lost income if your business is not able to operate due to disaster or other catastrophic event. It's important to know what type of events are covered under this type of insurance.
Workers' Compensation Insurance: Required for any business with employees or staff. Covers medical bills, disability, death benefits, and lost wages for employees injured or killed at work, or for employees who contract a work-related illness. Required by law in most states.
Commercial Vehicle Insurance: Recommended—and depending on state law, may be required—for any business that owns or operates vehicles for work purposes, such as equipment trucks and trailers. As with personal auto insurance, this insurance protects you from financial damages stemming from an accident.
This is not a fully comprehensive list of every type of business insurance your small business might need. Most experts agree that working with an independent insurance agent to determine exactly what types of coverages your business requires will ensure that you get the right insurance. Working with an insurance expert will save you time and energy as well, so you can focus on making sure that your small business is a success.
Need Help to Review Your Insurance? Contact Us.

Contact SunGate Insurance Agency today learn more about the type of insurance you need. Click here to contact us or call (407) 878-7979.
SunGate Insurance Agency Coverage
Home Insurance, Auto Insurance, Health Insurance, Group Insurance, Property Insurance, RV Insurance, Renters Insurance, Event Insurance, Insurance Bonds, Life Insurance, Business Insurance, Workers Comp, Flood Insurance, Umbrella Insurance and more!
Located in Lake Mary, Florida (serving clients Nationwide and locally in Orlando, Maitland, Heathrow, Longwood, Windermere, Kissimmee, Orange County, Seminole County and surrounding Central Florida areas.