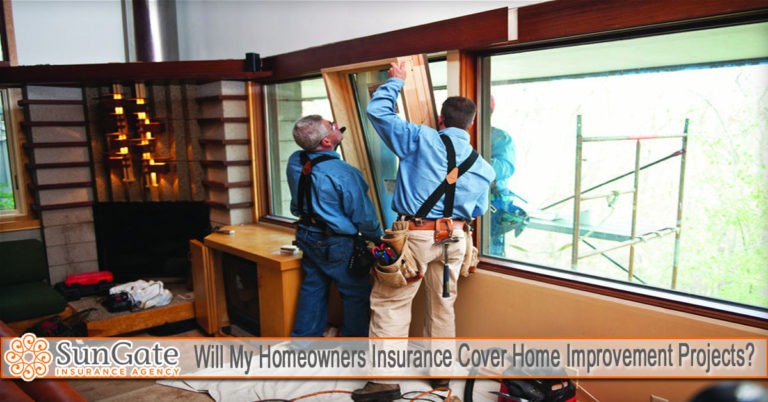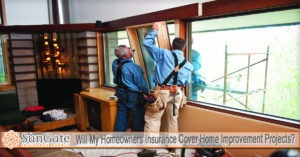 A home improvement project is a step-by-step process. First, you create a plan. The planning phase entails rounding up ideas for home remodeling. That may include deciding on a theme, materials, and so on. Once you've organized all your ideas, you then create a budget plan. You'll also need to look for contractors, as well as secure the required permits.
But have you ever thought of reaching out to your insurance agent as you remodel your home? Because you should!
Why should you notify your agent?
You may run a risk if the limits on your homeowners insurance policy aren't high enough to cover the increase in your home's value after a home renovation. If something happens to your home and you need to rebuild it, you'll want to know that your policy provides sufficient coverage. Be sure to tell your agent about improvements you make to your home and ask if you should increase your coverage limits, says the Insurance Information Institute (III).
What policy changes should you make?
Before construction begins, you may want to ask your agent whether your existing homeowners policy should be updated, says the III. Insurance Journal says that it often makes sense to incrementally increase your coverage limits as the project progresses.
If it's a major project — you're adding on a new room, for instance — you may also want to specifically list the addition on your policy, suggests the American Institute of CPAs (AICPA).
Need Help to Review Your Insurance? Contact Us.

Contact SunGate Insurance Agency today learn more about the type of insurance you need. Click here to contact us or call (407) 878-7979.
SunGate Insurance Agency Coverage
Home Insurance, Auto Insurance, Health Insurance, Group Insurance, Property Insurance, RV Insurance, Renters Insurance, Event Insurance, Insurance Bonds, Life Insurance, Business Insurance, Workers Comp, Flood Insurance, Umbrella Insurance and more!
Located in Lake Mary, Florida (serving clients Nationwide and locally in Orlando, Maitland, Heathrow, Longwood, Windermere, Kissimmee, Orange County, Seminole County, Lake County, Clermont, Leesburg, Mt. Dora, Winter Garden, Davenport and surrounding Central Florida areas.)