Insurance for Nurses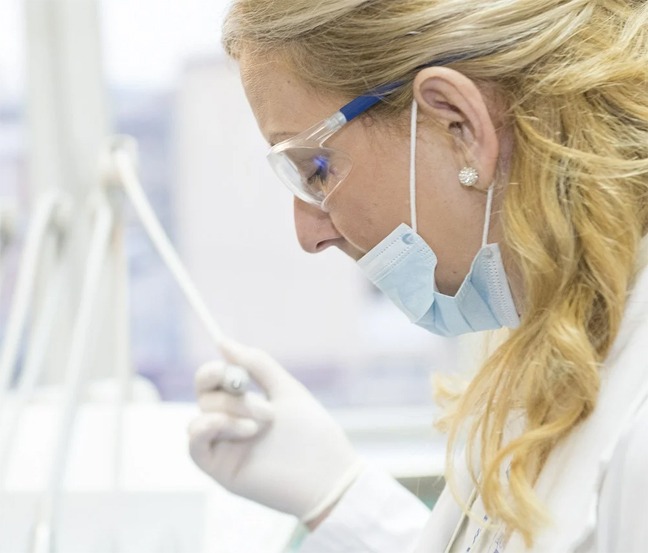 Nurses are at the forefront of patient wellness.
As a nurse, you have wide-ranging responsibilities for patient care in almost all health-care related settings. You conduct patient exams and take detailed medical histories. You monitor vital signs, draw blood, and administer tests and screenings. You give medications, watch for adverse reactions, and monitor for drug interactions. And you analyze your patients' physical and mental wellness, prepare them—both physically and mentally—for treatment, and listen to their concerns.
And this list, as long as it is, only just scratches the surface of what nurses really do on a day-to-day basis.
Patient care can be extremely fulfilling and rewarding. Yet it also comes with risk. Too often, when an outcome is less successful than expected, patients may look for someone to blame. And it's easy to blame the person they see most throughout their treatment: their nursing staff.
Do Nurses Need Malpractice Insurance?
The truth is, anyone who plays a hands-on role in patient care, including nurses, should take steps to protect themselves financially in case of a malpractice lawsuit.
Even defending yourself against a spurious suit without merit can be financially ruinous.
Most nurses have some level of professional liability insurance, also called malpractice coverage, under their employer's insurance policy.
Unfortunately, relying solely on your company's malpractice insurance can leave significant gaps in your coverage, leaving you potentially vulnerable to financial damage.
Personal malpractice insurance can protect you, above and beyond your employer's coverage, in a number of important ways:
It covers personal legal fees that may not be covered in by your practice's malpractice insurance.
It covers any wages you may lose out on if you can't practice while you are fighting a lawsuit.
It may protect you against a claim filed against you before you began working at your current position.
What Should Nurses' Malpractice Insurance Include?
A supplemental malpractice insurance policy should offer you financial protection in case a patient decides to blame you for a problematic health outcome, whether merited or not.
A personal malpractice policy should protect you through multiple jobs. This is because most employers' malpractice policies are "claims-made". This means that you are only protected if you worked for that employer BOTH when the alleged incident occurred AND when the claim is filed.
Therefore, your personal policy should include "tail" and "prior acts" coverage to protect against this potential gap.
"Tail" coverage will enable you to carry forward your protection against claims made against you while you were covered under a different employer's policy.
"Prior acts" coverage protects you retroactively. This covers incidents that may have occurred under a prior policy but has not yet led to a claim.
And with every insurance policy, it's important to understand the limits of your coverage and your deductible. Malpractice insurance often has two different limits. Per occurrence is what your policy covers per claim. Overall aggregate is what your policy covers during the policy period.
No one wants to get sued. And most nurses who do get sued, don't deserve the blame. But you still need to make sure you are fully protected in case you do have to deal with a lawsuit. Personal malpractice insurance can offer you additional peace of mind so you can fully focus on making sure your patients get the exceptional care only you can offer.
Need Help to Review Your Insurance? Contact Us.

Contact SunGate Insurance Agency today learn more about the type of insurance you need. Click here to contact us or call (407) 878-7979.
SunGate Insurance Agency Coverage
Home Insurance, Auto Insurance, Health Insurance, Group Insurance, Property Insurance, RV Insurance, Renters Insurance, Event Insurance, Insurance Bonds, Life Insurance, Business Insurance, Workers Comp, Flood Insurance, Umbrella Insurance and more!
Located in Lake Mary, Florida (serving clients Nationwide and locally in Orlando, Maitland, Heathrow, Longwood, Windermere, Kissimmee, Orange County, Seminole County and surrounding Central Florida areas.