Make Sure Your Future as a Physician is Protected with the Right Insurance Coverage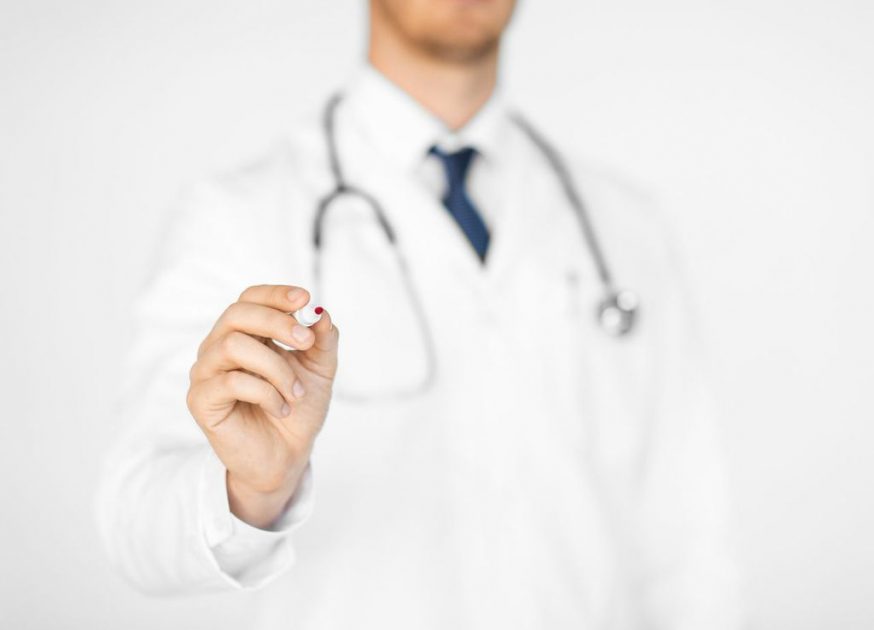 Medical school is one of the most challenging—and rewarding—times in your life. Yes, it's hard work. But you are laying the foundation for a long and successful career.
However, studying the fundamentals of medicine is only one part of that foundation. Part of your preparation for a career in medicine involves building your financial preparedness.
The right insurance coverage is a key element in that financial preparation. The right insurance policies will ensure that your financial future is protected against potential worst-case-scenarios.
Protect Your Investment with Disability Insurance
By making the decision to go to medical school, you are making an investment in yourself and your future. Disability insurance is the best way to protect that investment. The goal of disability insurance is to develop a policy that will cover your salary if, at some point, you can no longer practice medicine due to illness or disability. Some insurance policies will also cover the difference in your salary if you can continue to practice medicine, but in a reduced capacity.
At this stage in your life, a disability policy should have the right features and benefits to meet your needs as a student. For instance, some student plans offer monthly compensation for up to a year if a covered disability or illness prevents you from temporarily continuing your training. And your policy should have the ability to grow with you as you move into your residency and then into full practice.
Plan for the Unexpected with Life Insurance
No one wants to think about or plan for unexpected death. Yet as a medical student, you know that it just takes one swift accident for the unthinkable to happen. Life insurance will give your family financial protection should something happen to you. A death benefit can help your family cover funeral costs, for instance. And if you have dependents, a death benefit can help keep their finances on track in your absence. The good news is that life insurance for students is generally very affordable, and well worth the small outlay in annual premiums.
Travel Insurance
If you plan on traveling as part of your training—for instance, with a medical brigade—or simply enjoy traveling in what little spare time you have, you may want to consider travel medical insurance. A travel insurance plan will ensure that you can get the medical attention you need while traveling outside your home country.
Insurance Packages for Students: Where To Look
The good news is that insurance coverage for most medical students can be very affordable.
The first place to look for a high quality insurance package is through your school.
The American Medical Association (AMA) currently provides insurance to about a third of all medical students in the United States. These plans are offered in partnership with your medical school. And they are specifically tailored for medical students.
To find out if your medical school offers an AMA insurance program, speak to your program administrator.
If your medical school does not offer an AMA program, private insurance may be your best option. Working with an independent insurance agency offers numerous benefits when it comes to purchasing private insurance.
They do all the hard work: Your time is limited, and the last thing you want on your plate is shopping for insurance. An insurance agency can do all the research and background work for you. They will contact multiple insurance companies to compare policies and quotes to ensure that you get exactly the insurance you need.
It doesn't cost extra: Independent agents are paid a percentage of the cost of the total insurance package. However, that commission is baked into the cost of the insurance package. If you buy directly from the insurance company, that money goes to the sales agent; if you purchase through an independent agency, that money goes to the broker. You pay the same. And you get better customer service with an independent agent.
They can save you money: Not only can an independent insurance agent compare different policies from different companies. They can also help you find discounts and package bundles that will save even more money. For example, if you also have car insurance, homeowners insurance, or renters insurance, an agent may be able to find a bundled package with a lower total premium.
Being a medical student is hard work but you are preparing for a rewarding career. Make sure that your career starts on the right foot, and protect your future, with a sound financial and insurance plan.
Need Help to Review Your Insurance? Contact Us.

Contact SunGate Insurance Agency today learn more about the type of insurance you need. Click here to contact us or call (407) 878-7979.
SunGate Insurance Agency Coverage
Home Insurance, Auto Insurance, Health Insurance, Group Insurance, Property Insurance, RV Insurance, Renters Insurance, Event Insurance, Insurance Bonds, Life Insurance, Business Insurance, Workers Comp, Flood Insurance, Umbrella Insurance and more!
Located in Lake Mary, Florida (serving clients Nationwide and locally in Orlando, Maitland, Heathrow, Longwood, Windermere, Kissimmee, Orange County, Seminole County and surrounding Central Florida areas.