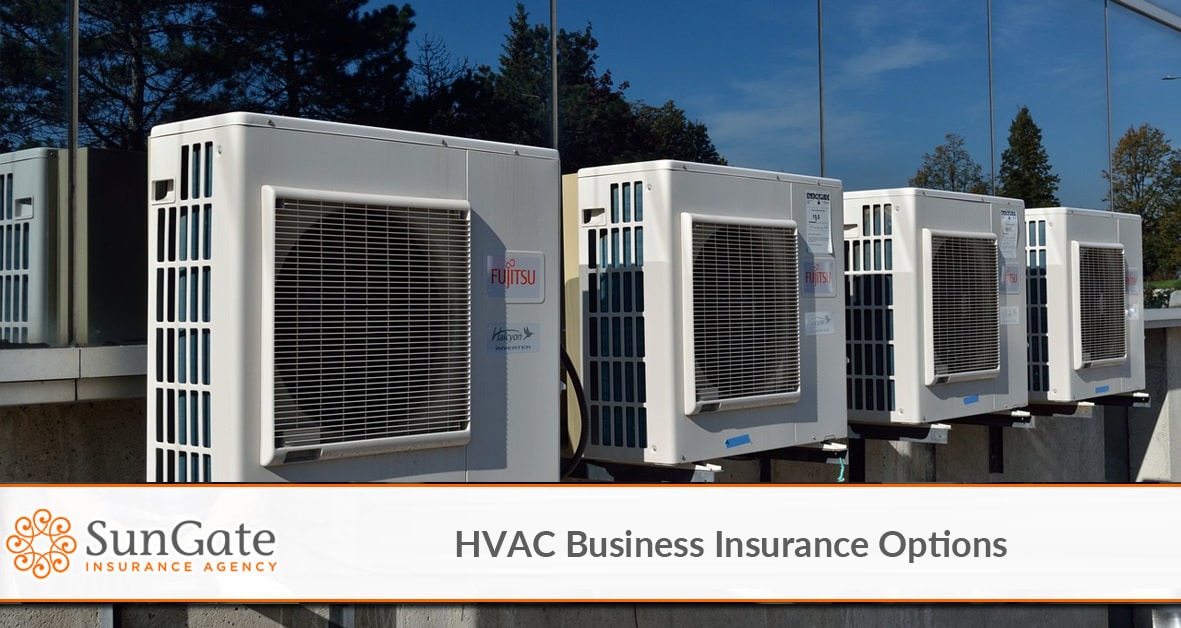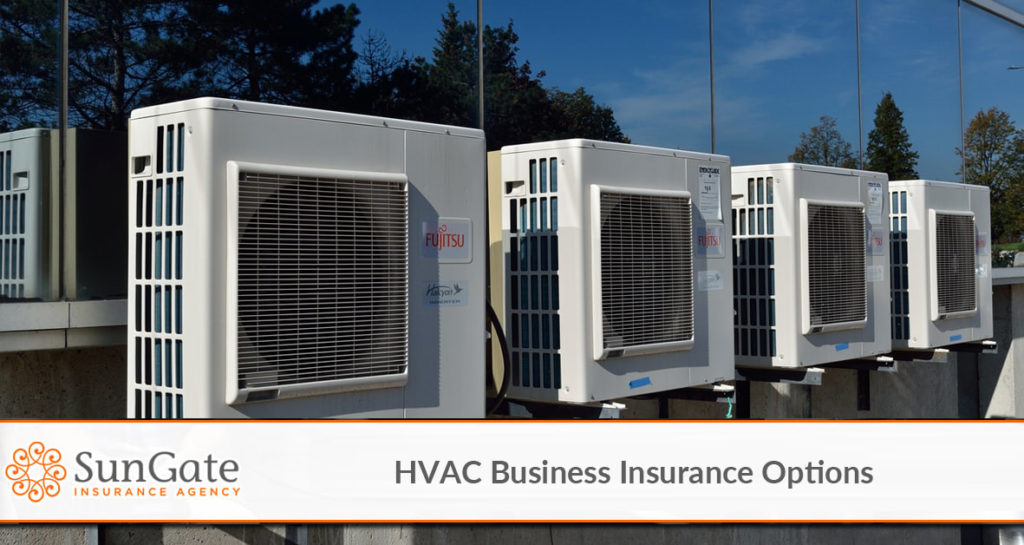 The year-round warmth here in the Sunshine State of Florida makes our beautiful state a wonderful place to live and do business. At the same time, the high temperatures, especially in the summer months, put a high demand on our air conditioning systems, both residential and commercial alike.
In other words, Florida is a great place to be an HVAC contractor!
Heating, Ventilation, and Cooling Construction Industry Insurance Options
Whether you work on your own, with a small team, or operate a large-scale business, whether you work on small-scale residential properties or large office and/or industrial buildings, or whether you do repair work, installations, or both, working with HVAC systems is a highly skilled job that can be risky even for the most experienced contractors. And unfortunately, just one accident or one customer complaint can undermine the short- and long-term success of your business. To help you protect yourself against the worst case scenario, the insurance experts at Sungate Insurance Agency can help you develop a comprehensive insurance policy that will give you peace of mind!
HVAC Contractors Can Save Money With a Business Owners' Policy (BOP)
There are two general "rules" of insurance: everyone wants enough coverage to protect them against financial loss and everyone wants a policy that they can afford! Generally, the best way for many HVAC contractors to satisfy both of these "rules" is to obtain a Business Owner's Policy, or BOP. Most BOPs bundle together general liability insurance and commercial property insurance for an overall reduced premium. Together, these two common insurance coverages will offer most–although not all—of the protection your business requires against some of the most common risks faced by HVAC contractors.
General liability insurance usually offers financial protection against lawsuits and damages stemming from bodily injury and property damage at the job site or your offices (if applicable) and may include protection for products and completed operations, personal and advertising injury, and damage to premises you rent.
Commercial property liability offers financial protection in the case of damage to your office or warehouse space and/or your HVAC equipment, tools, supplies, and other property. Commercial property liability can, for instance, cover the loss of HVAC systems you have purchased before installation, as well as your installation tools and equipment, in case your warehouse or the job site is damaged due to fire, extreme weather and natural disasters (excluding flooding), theft, vandalism, and and/or other damages.
Additional Insurance Options for HVAC Contractors
A BOP provides significant financial protection for most of the risks facing HVAC contractors. However, a truly complete insurance policy must include some additional critical coverages, such as:
Flood Insurance: water damage due to flooding is NOT included in most commercial property liability packages; therefore, additional flood insurance is critical for many businesses in Florida
Workers Compensation: covers medical expenses and lost wages for employees injured while on the job; Florida law requires that all contracting businesses with one or more employees (part- or full-time) carry adequate Worker's Comp.
Commercial Vehicle Insurance: protects your fleet of trucks and vehicles in case of traffic accidents or damage from theft, vandalism, or natural disasters (excluding flooding). This type of coverage is required by Florida law for any commercially-owned and/or –operated vehicles.
Understanding the various types of insurances coverages, how they protect you and your business against financial loss, and (perhaps most importantly) the limits of that coverage can be challenging. So let us help! The insurance experts at Sungate Insurance Agency have years of experience working with HVAC contractors; we understand the unique risks and liabilities that this vital industry presents. Moreover, we work with many different insurance companies and can help you compare policies and rates to ensure that you are getting the right insurance at the right price. Contact us today for a free quote, and let the local insurance experts at Sungate Insurance Agency develop a comprehensive HVAC insurance policy for you, at a price you can afford!
Contact SunGate Insurance Agency today learn more about the type of insurance you need. Click here to contact us or call (407) 878-7979.
SunGate Insurance Agency Coverage
Home Insurance, Auto Insurance, Health Insurance, Group Insurance, Property Insurance, RV Insurance, Renters Insurance, Event Insurance, Insurance Bonds, Life Insurance, Business Insurance, Workers Comp, Flood Insurance, Umbrella Insurance and more!
Located in Lake Mary, Florida (serving clients Nationwide and locally in Orlando, Heathrow, Longwood and surrounding Central Florida areas.