New Construction Insurance in Florida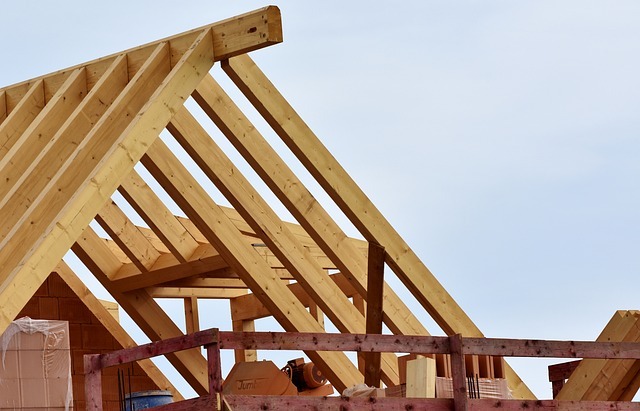 Are you searching for Florida homeowners insurance quote for new construction? Estimate your home value correctly, otherwise, you will overpay for this coverage. Understand different types of homeowners policies so you can choose the right one based on your specific needs. Sungate Insurance Agency will help you compare different homeowners insurance policies for new constructions. We have experienced homeowners insurance agents who understand all aspects of this insurance coverage for locations, such as Orlando, Lake Mary, Longwood and Heathrow in Florida.
When to Apply for the Homeowners Insurance When Building a New House?
You should get this insurance coverage as soon as you become liable for all the risks associated with your new house construction project. As soon you take control of a construction site and become associated with this project as the owner, you must have the homeowners insurance for the new construction. Your liability starts immediately after you sign the house ownership papers. Once you sign these papers, contact us to get the homeowners insurance coverage. We will assess your new construction house insurance requirements and suggest the best policy.
When Should You Move to the Regular Homeowners Insurance Coverage?
Get this regular policy in Florida once the house has been constructed and you have obtained all necessary clearances from the concerned government departments to move in. Before this move-in, you should keep the new house construction insurance in force. Once you are ready for the move-in, you can switch to the regular home insurance policy which is different from the policy required for an under-construction or vacant house. The regular homeowners insurance policy will also cover your personal property in addition to the house structure.
Cheaper Insurance for a New Construction House Project
The new house construction insurance policy is cheaper compared to the standard homeowners insurance coverage. A new structure faces lower risks compared to a fully-built house. There are fewer valuable items of the owner here at this stage. An insurance company takes into account all these factors when calculating the policy quote.
The Factors That Affect a New Construction Insurance Quote
Some of these factors include the location, type of the house, its cost, and any belongings stored there. If the project site is vulnerable to flood, storm or earthquake, your insurance policy will cover those risks. Some insurance providers may offer such additional coverage with optional riders and not with the standard policy. The housebuilder Florida policy will protect you from damages to the under-construction house structure. Construction materials stored at the project site are covered. Our agent assigned to you will help you understand all these factors so you can select the best policy for covering maximum risks.
Risks Faced by the New House Builders
New house construction project owners face the risks of damages, fire, theft, vandalism, wind, lightning, hail, contamination, explosion and others.
Read the fine print of your policy document before signing these papers. Make sure the policy covers all the risks you want to be covered. Take into account any unique risk specific to the location or project. Get all such risks covered in the policy. Contact Sungate Insurance Agency in Florida and our agent will explain all these issues in simple language.
Need help to review your insurance? We can help you find the best prices and insurance that is right for you! Contact Us.

Contact SunGate Insurance Agency today learn more about the type of insurance you need. Click here to contact us or call (407) 878-7979.
SunGate Insurance Agency Coverage
Home Insurance, Auto Insurance, Health Insurance, Group Insurance, Property Insurance, RV Insurance, Renters Insurance, Event Insurance, Insurance Bonds, Life Insurance, Business Insurance, Workers Comp, Flood Insurance, Umbrella Insurance and more!
Located in Lake Mary, Florida (serving clients Nationwide and locally in Orlando, Maitland, Heathrow, Longwood, Windermere, Kissimmee, Orange County, Seminole County, Lake County, Clermont, Leesburg, Mt. Dora, Winter Garden, Davenport and surrounding Central Florida areas.)