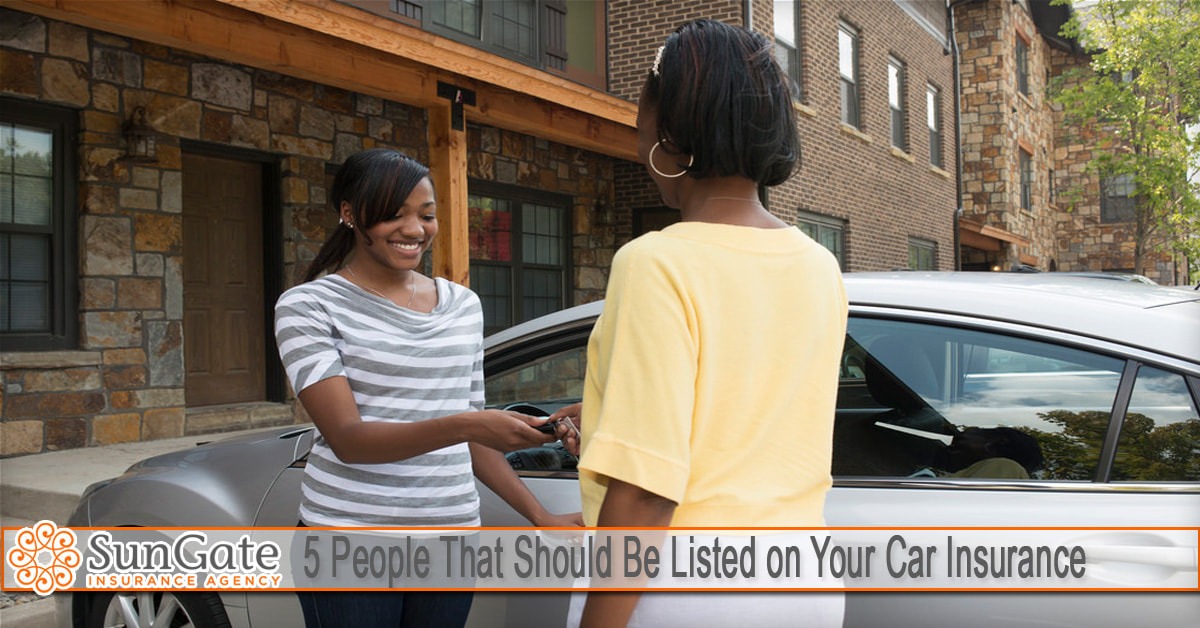 ​Living in a house with several cars and many adults eligible to drive can make your auto insurance coverage confusing. Figuring out who you should include in your policy is essential. By doing so, your insurance provider can quickly assist you when you file for claims rather than risking yourself with various legal liabilities if there is an issue with coverage after an accident.
​If you want to ensure you have the right coverage without paying extra for insurance you have to consider who to add to your
auto insurance
policy. Anyone can purchase their own policy, however a family policy is often more affordable. If there are many drivers in your home, think about whether you want to include them in the policy or not. Here are 6 common people that need to be listed on your policy:
Teen Drivers of Divorced Parents
Whether the teen is living with you or not, as soon as he knows how to drive, make sure that you include him in your policy as well. Most insurance companies require divorced parents to do so even if their teen driver only visits them from time to time. These companies will always assume that their children will use the car anytime.
Family Member Coming Home
If your adult child stays with you again at home, inform your insurance company so they can include them in your policy. Since they would become a regular part of your home again, they will also have regular access to the car too unless they move back with their automobile.
Parents Living with You
Elders who are staying in the same house as yours and can drive the car anytime should also be a part of your insurance coverage. It's a must unless they have a copy of their own policy which you can show your insurance company in case of emergency.
Caregiver
Do you have somebody who drives your regularly using your car? If you have a friend or a caregiver doing so, they must also be included in the policy as well.
Other People Who Regularly Borrow the Car
If you're kind-hearted and let other people regularly borrow your car even if they don't live with you, then don't hesitate to include them in your auto insurance coverage. If they face an accident, you could be liable for paying the damages and injuries they caused if they're not listed on your insurance.
Let our agents from SunGate Insurance Agency guide you with the right policy for your auto insurance needs. You may contact our agents anytime by clicking here or call us at (407) 878-7979 today!