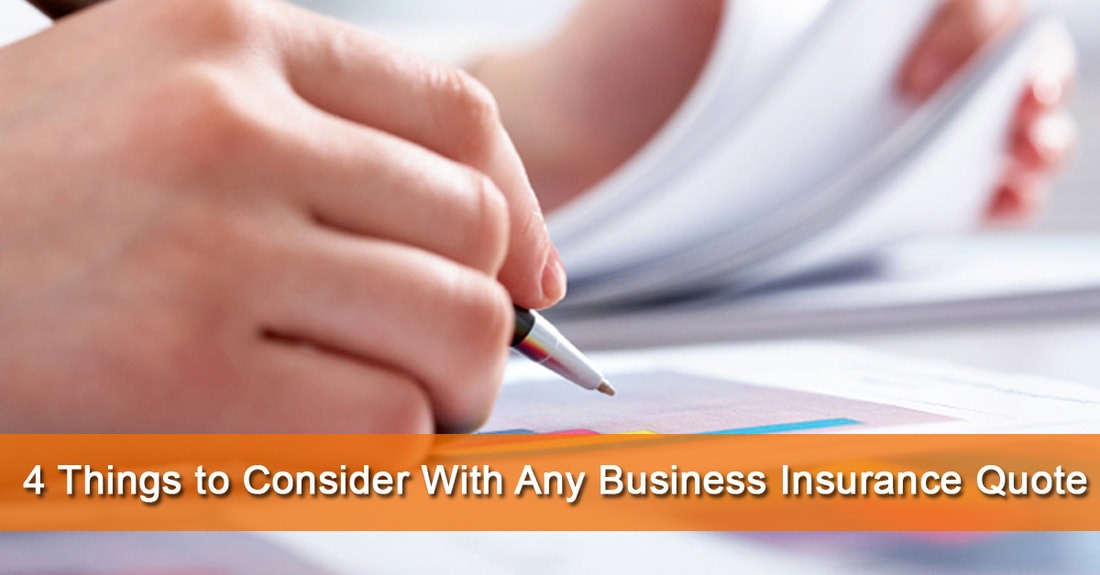 ​Shopping for business insurance? It's only natural to focus on the price of the different quotes that you get. While here at SunGate Insurance Agency here in Lake Mary, FL we completely agree that price is a very important consideration, we don't think it's the only consideration.
​
1. Price:
We wouldn't be doing our job as an independent insurance agency if we didn't factor in price as the first consideration with any insurance. That's why we always run
multiple quotes
for our clients through different carriers so we can be sure we're getting the client a great deal.
But the price of the policy isn't always the whole picture. Some insurance carriers charge a very small fee upfront but have many other fees such as processing fees, inspection fees, documentation fees, etc which will take the price through the roof. Just another reason why working with an experienced independent agency like ours can help.
2. Stability: professional companies such as Standard & Poor's Insurance Rating Services, AM Best, Weiss Research, etc rate all insurance companies' performances. Make it a point to get sufficient information about the company you choose for your business. Be warned that there are millions of scams out there and unless you are very careful, you will end up in many more woes than without insurance. Be careful when you make the decision – a wrong decision can be the road to bankruptcy.
3. Service: Everyone buying anything wants the best value for their money. When it comes to insurance the best value is synonymous with service. You can decide how good your company is by the way they answer to your queries and their patience in explaining the nitty-gritty of the insurance policy and its alternatives. You can also gauge the quality of their service by asking a qualified agent who has experience with many customers using that carrier. Once you sign with the insurance company, you cannot do much if you find it giving you horrible service. Be sure before hand.
4. Be informed: All insurance companies need to be registered with the National Insurance Producer Registry. You should not look at insurance companies with a rating of less than B+ as they might be spelling trouble. You want to make sure there is no major problems with your company; you need to check it out here whether the insurance company has any complaints against it. The Registry will also confirm the validity of the complaints and you can get a pretty accurate picture about the said insurance company from here.
For more information about Business Insurance or to get a legitimate quote that comes with free help in determining the best decision for your business contact our agency at (407) 878-7979 or click here to request a business insurance quote today.
Contact SunGate Insurance Agency today learn more about the type of insurance you need. Click here to contact us or call (407) 878-7979.
SunGate Insurance Agency Coverage
Home Insurance, Auto Insurance, Group Insurance, Property Insurance, RV Insurance, Renters Insurance, Event Insurance, Insurance Bonds, Life Insurance, Business Insurance, Workers Comp, Flood Insurance, Umbrella Insurance and more!
Located in Lake Mary, Florida (serving clients Nationwide and locally in Orlando, Heathrow, Longwood and surrounding Central Florida areas.