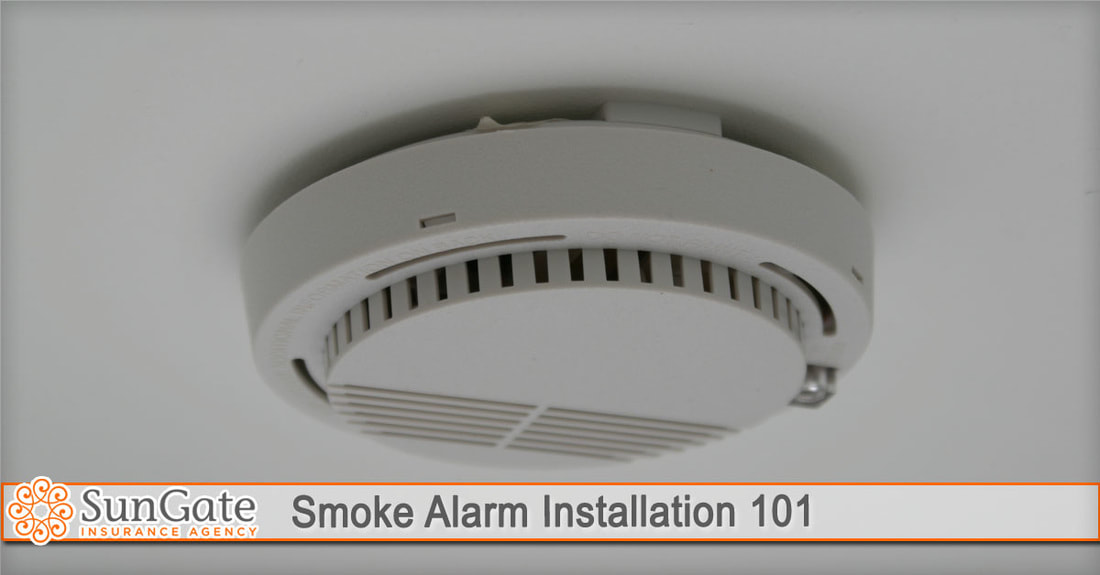 Fires can spread quickly, often while you're sleeping or busy doing something. To protect yourself and your family, install smoke alarms to make your home safer. But for the best fire safety, smoke alarms must be used properly. Place it in strategic locations of your home and don't forget to check the batteries regularly.
Purchasing a Smoke Alarm
Smoke alarms, otherwise known as smoke detectors, can detect fires and warn household members of impending danger. They are sold at the hardware, home improvement stores, and supermarkets. You may even be able to get them for free at your local fire department. You can either buy a smoke alarm that runs on battery or a smoke alarm that runs on electricity with a backup battery.
Buy a smoke alarm that can detect big and open flames, as well as smoldering smoky fires. Remember that you will need to install them in multiple areas of your home.
Smoke Alarm Installation
Putting your smoke detectors at a strategic location is important. Installing it in a far corner isn't a good idea as it may not sense smoke properly from the opposite side of the house immediately.
Smoke alarm placement tips:
Install it on every floor of your home. Don't forget to put one or more in the basement.

Put smoke alarms in the kitchen. Make sure to install them high up on the walls and near the ceiling.

Put smoke alarms near bedrooms. Also, consider putting them inside the bedroom of a household member who's difficult to arouse.
Where not to install fire alarms:
Above the stove where steam is more likely to set it off

On the ceiling next to the wall

On the wall next to the ceiling

Near the windows

Near the fireplace

Above the doors

Above heating and cooling ducts
If you're installing hard-wired smoke detectors that run on electricity, have the electrician do it. Battery-operated smoke alarms, on the other hand, are very easy to install that you can do it yourself.
Smoke Alarm Maintenance
As soon as you've had smoke alarms installed, test them regularly to ensure that they're working properly. Here are some maintenance tips:
Test your smoke alarms at least every month by pushing the test button. Make sure you can hear the alarm sound. Even if your smoke alarms run on electricity, you should also test the batteries regularly to know whether your backup is working.

If you hear a light beeping noise, replace the batteries of your smoke alarm. It is recommended to change the batteries at least once a year.

If your smoke alarm sets off while you're cooking, don't disable it. Instead, keep the smoke away from the device by fanning it.

Regularly dust your smoke alarms to keep it clean and dirt-free. This helps air to circulate in the device, giving you better results, immediate detection, and optimal fire safety.

Replace smoke-detecting devices every 8 to 10 years.
Protecting your home from the fire doesn't end there. Sungate Insurance Agency offers you and your family optimum financial protection through homeowners insurance. Home policies cover the expenses fire damage will bring. While you think insurance might be expensive, think again! Get quoted from us by clicking here. Or call us at (407) 878-7979 or visit us at our office today!
​