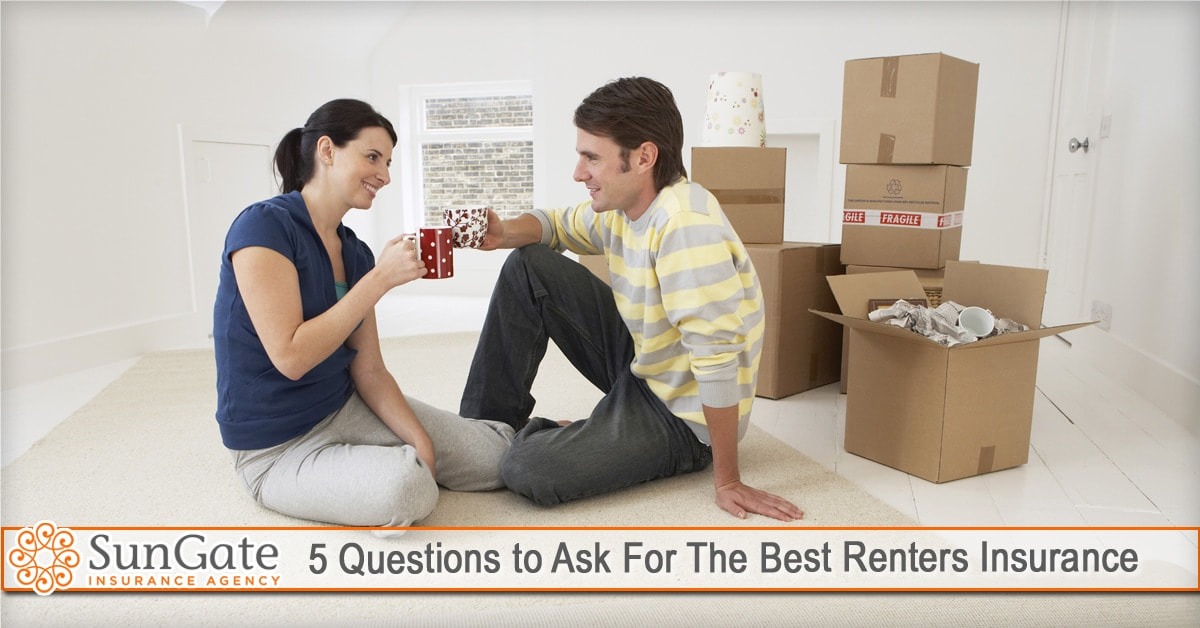 ​One of the biggest mistakes you can make if you are shopping for renters insurance is getting a policy that doesn't adequately cover your belongings. Make sure you know the right questions to ask to get the right policy.
Here are the topics that you have to know aside from the costs:
1) Will all of my stuff be covered?
Most policies cover a bulk of your belongings. Clothing, furniture, artwork and electronics are part of it. You may get added coverage for restricted items.
Computer equipment is usually part of the coverage. However, if you work at home primarily, it may not be. You may need to get a separate policy for items that you use for business.
2) What are the "perils" covered?
Renters insurance usually covers people against theft, fire, smoke, explosions, and water damage from bursting pipes and overflows.
When it comes to storm coverage, there is usually a gray area. Wind damage is often part of the coverage, but water that enters the roof or wall is typically not.
If you live in a ground level or a below-grade apartment, you should know that you will not be covered for damage from flood and excessive rain. The best approach is to become proactive so that the drains are clear. There should be a clear pathway for water and pumps must work properly. You might also want to purchase flood insurance, but there will be restrictions with basement apartments.
3) What will happen if someone gets hurt inside my apartment?
Get insurance for damages that your things may cause to other apartments. Overflowing bathtubs and sinks may ruin your downstairs neighbor's new floors or Picasso lithograph. There is a liability portion in your renter's insurance that covers anyone for injuries that happen inside the apartment. The damage of your housekeeper inside your house is part of this.
There is one exception that is prominent and noteworthy. Most policies do not cover the things that happen when you rent out your place using AirBnB. Ask first if you want to do this.
If you have an employee that works for you inside your apartment for 40 hours or more every week, New York State requires that you buy insurance for workers compensation and legal disability.
It is worthy to note that the liability coverage may not be very expensive. The first policy usually has a liability coverage that amounts to $100,000. For a small increase in premium, you may be able to get more liability coverage – up to $1,000,000. It is recommended by experts if you have assets that you need to protect because someone may sue you personally for physical damage and injury.
4) Does the policy also cover my roommates?
Immediate family members who live with you are usually covered on renters insurance. However, it may get trickier if companions are part of it.
Usually, only two companions are part of the policy especially if you have a great relationship. Check if there are claims of damage made for both of you even if it's just a broken laptop or a roommate that moved out way back in the past.
5) Is my pet included in the coverage?
If your dog bites someone inside or outside your home, most of the time, the liability portion of your renter's insurance covers this. It may not apply if you own an aggressive breed like a pit bull, wolf hybrid or Rottweiler. Ask your agent if you have any doubts.
Call SunGate Insurance Agency for all your insurance needs. You may contact us at 407-878-7979 for more information.