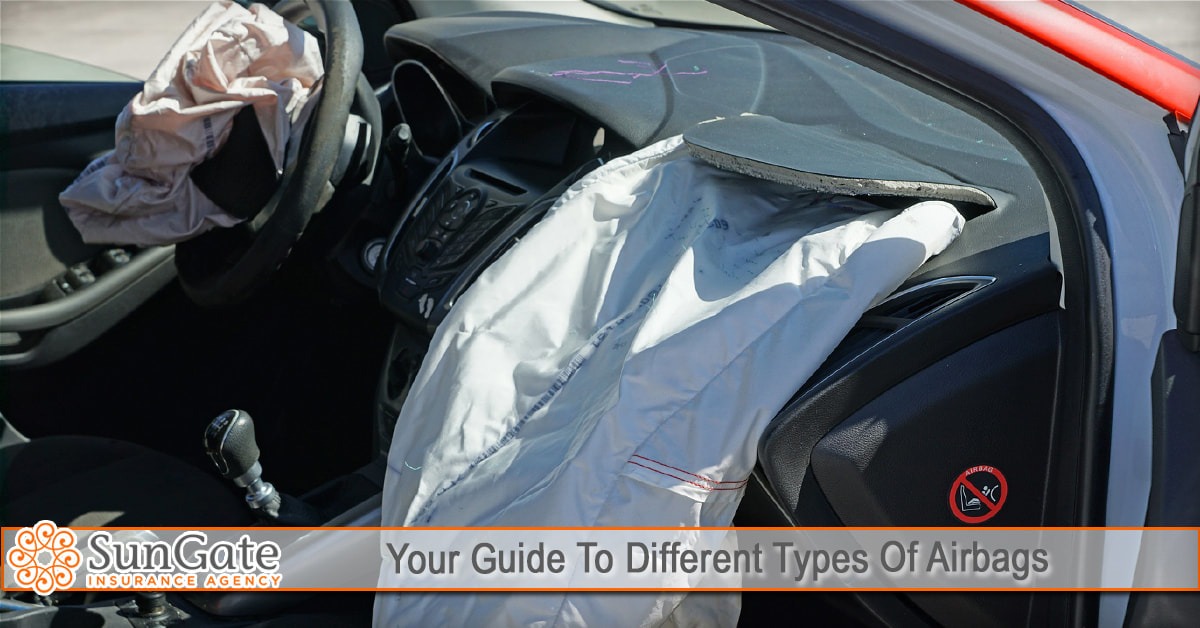 ​People who are shopping for a car will have safety as their priority. Modern cars today provide safety with the use of airbags. You might remember from your childhood how your car had a few airbags here and there. Today, things have changed and there are more than a dozen airbags in newer models which can be a bit confusing to identify.
Here is a guide to the most important modern airbags of today to give you more information about them.
Dual Front Airbags
This is the most common type of airbags that we often see. Front airbags, as the name suggests pop up at the front of the car and is mandated by the U.S. Government to be part of every car sold in the US since 1995. Today, most cars have two front airbags for both the driver and the passenger.
In the event of a collision, the airbag on the driver's side will pop-up from the steering wheel and the passenger's airbag will come from the dashboard. There are weight sensors in most modern car that prevents the airbags from accidentally deploying without having to.
Side Airbags: Torso and Curtain
This one is pretty straightforward. Side Airbags provide protection from side impacts. It's not that simple though because modern cars usually have two types of this kind. The torso airbag is one and it is found beside the seats. These protect the torso in case off collision. Generally, cars have this kind of airbag for the front seat. However, high-end models also have them at the backseat.
The curtain airbag is another type of side airbag that is important because it comes out from the ceiling, protecting your head. Curtain airbags are found in both front and rear seats in sedans and up to the third row in larger vehicles.
Knee Airbags
It might weird you out that an airbag is solely devoted to your knee but you have to know that this prevents people from serious long-term injury. Most car makers in the world added knee airbags for improved car safety. These are found under the dashboard and protects the people riding in front of the vehicle from hitting their knee on a hard surface.
Safety is your priority and you have airbags to give you peace of mind that something will "catch" you if you ever get into an accident. Speaking of peace of mind, a car insurance will protect you from unwanted expenses that can put you in a financial risk.
We at Sungate Insurance, provide expert assistance to our clients in choosing the best deal within their budget. We are always ready to help and give our services. Feel free to contact us at (407) 878-7979 or Click Here to request a free quote.
Contact SunGate Insurance Agency today learn more about the type of insurance you need. Click here to contact us or call (407) 878-7979.
SunGate Insurance Agency Coverage
Home Insurance, Auto Insurance, Group Insurance, Property Insurance, RV Insurance, Renters Insurance, Event Insurance, Insurance Bonds, Life Insurance, Business Insurance, Workers Comp, Flood Insurance, Umbrella Insurance and more!
Located in Lake Mary, Florida (serving clients Nationwide and locally in Orlando, Heathrow, Longwood and surrounding Central Florida areas.