Save money on home insurance with a new roof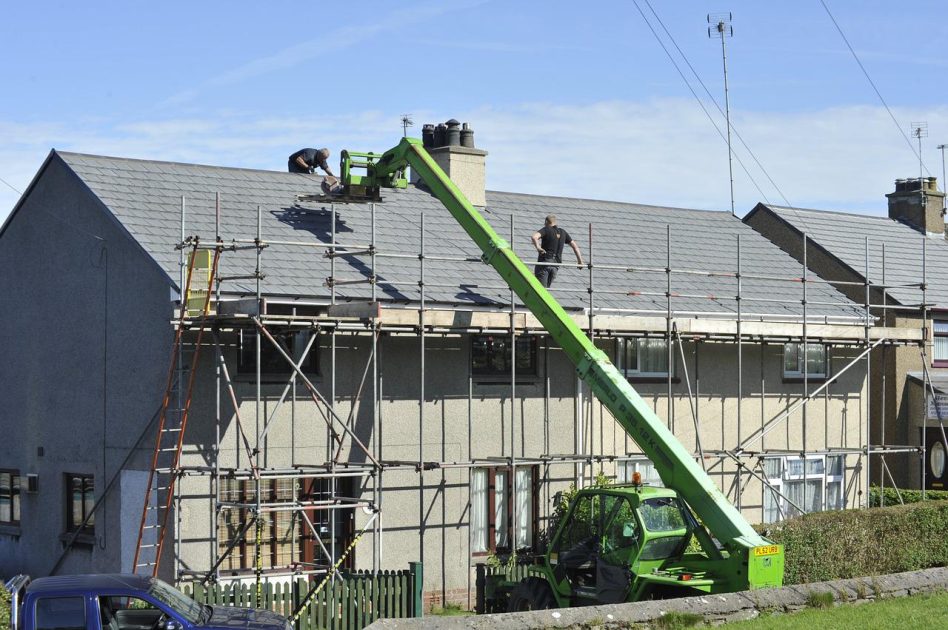 Have you got a new roof for your home? If so, did you know the new roof could save you money? Yes, you can save big money on your home insurance if you have a new roof installed. Any savings on home insurance is welcome. If you can get savings by getting a new roof, you must not miss out on claiming it.
An insurance company in Longwood, Heathrow, FL would offer various discounts on the homeowner's insurance premium. Getting a new roof can help you get a good discount. We tell you all about it.
A new roof and your home insurance
In your home, the roof is one of the most important structures. The quality of the roof helps in deciding many things about your home. This includes the premium you pay on your home insurance. When your insurance company decides the premium, they consider various factors. One of the factors is the structure of your home that includes the roof.
An old roof is prone to problems, starting from leakages to damages. The insurer would feel that there is a risk involved, which is why they fix the premium higher for older homes. Let's assume you make changes to the roof, may be even get a new roof. How will that affect your homeowner insurance premium?
With a new roof, the risks affecting your roof gets reduced. A new roof is unlikely to develop problems for a long time. This reduces the chances of making a claim. Keeping this in mind, your insurer would reduce your home insurance premium. This can be a significant savings since it reduces the money you need to pay annually.
How much discount can you get?
When you get a new roof, how much discount can you expect on the home insurance? The discount would vary from 5% to 40%. The exact discount depends on whether you have made repairs to the roof or replaced it entirely with a new one. The discount also depends on the material used for the new roof. A metal roof can get you the highest discount since it offers the best protection.
On average, you can expect around 20% discount on home insurance premium when you get a new roof. There are some states where you can get sizeable discounts for roof replacement. These are states like Florida that is prone to hurricanes. A hurricane can damage your roof increasing the risk for the insurer. When you get a new roof, the risk is reduced. This helps you to get a bigger discount. If your new roof passes the wind mitigation inspection, the discount can be larger.
Reduce your premiums
Once you make any changes in your roof, make sure you update your insurance agency in Orlando, Lake Mary. Let them know whether you have made repairs or got a new roof installed. This information will help you get a better premium on your homeowner insurance. With the upgrades to the roof, you can start paying lesser premium every year while getting the same coverage.
Need Help to Review Your Insurance or Compare Quotes? Contact Us.

Contact SunGate Insurance Agency today learn more about the type of insurance you need. Click here to contact us or call (407) 878-7979.
SunGate Insurance Agency Coverage
Home Insurance, Auto Insurance, Health Insurance, Group Insurance, Property Insurance, RV Insurance, Renters Insurance, Event Insurance, Insurance Bonds, Life Insurance, Business Insurance, Workers Comp, Flood Insurance, Umbrella Insurance and more!
Located in Lake Mary, Florida (serving clients Nationwide and locally in Orlando, Maitland, Heathrow, Longwood, Windermere, Kissimmee, Orange County, Seminole County, Lake County, Ocala, Clermont, Leesburg, Mt. Dora, Winter Garden, Davenport and surrounding Central Florida areas.)