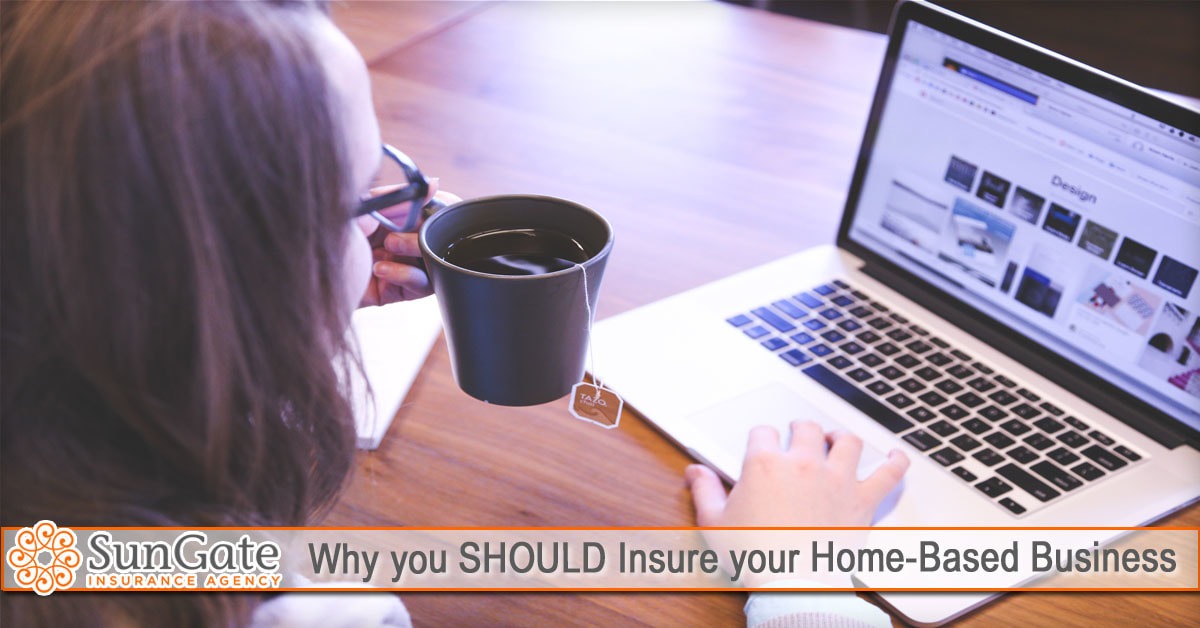 Do you work from home?
You might assume that your homeowners insurance policy covers the business your run at home. But the truth is that in many cases it won't. That is why you need a separate policy called home-based business insurance.
​​
Whatever the nature of your business is, consider getting it insured properly. The type of policy and coverage you need would depend on how you operate your business, as well as its type.
Are your clients visiting your home-based business?
If yes, then consider adding a liability coverage that would protect you against the costs of treating an injury which happened while they visit your business.
How many employees do you have?
If you have more than 1-2 employees, home-based insurance covers liabilities for your staff and contractors. In some instances, however, you might need standard business insurance.
What form of business do you have?
If you have a merchandising business, you may need additional coverage for your inventory and equipment. Consider getting home-based business insurance especially if you have an on-premises and off-premises inventory. It will protect you from any losses that cause business interruption for some time.
If you have a service type of business, however, you need coverage for Professional Liability Insurance on top of your business insurance to cover contractual liability.
Bear in mind that when operating a business at home, you have an increased risk of losses. Thus, you need to protect you and your business financially by getting the right coverage.
Having the right coverage for your business at an affordable rate can make a difference when it comes to the success of your business. We, at Sungate Insurance Agency, are committed to meeting your insurance needs. Our employees are known to give expert service to our clients. Don't hesitate to contact one of our agents by calling (407) 878-7979 or sending us a message. You can also request for a free online quote anytime!
Contact SunGate Insurance Agency today learn more about the type of insurance you need. Click here to contact us or call (407) 878-7979.
SunGate Insurance Agency Coverage
Home Insurance, Auto Insurance, Group Insurance, Property Insurance, RV Insurance, Renters Insurance, Event Insurance, Insurance Bonds, Life Insurance, Business Insurance, Workers Comp, Flood Insurance, Umbrella Insurance and more!
Located in Lake Mary, Florida, serving clients Nationwide and locally in Orlando, Heathrow, Longwood and surrounding Central Florida areas.​