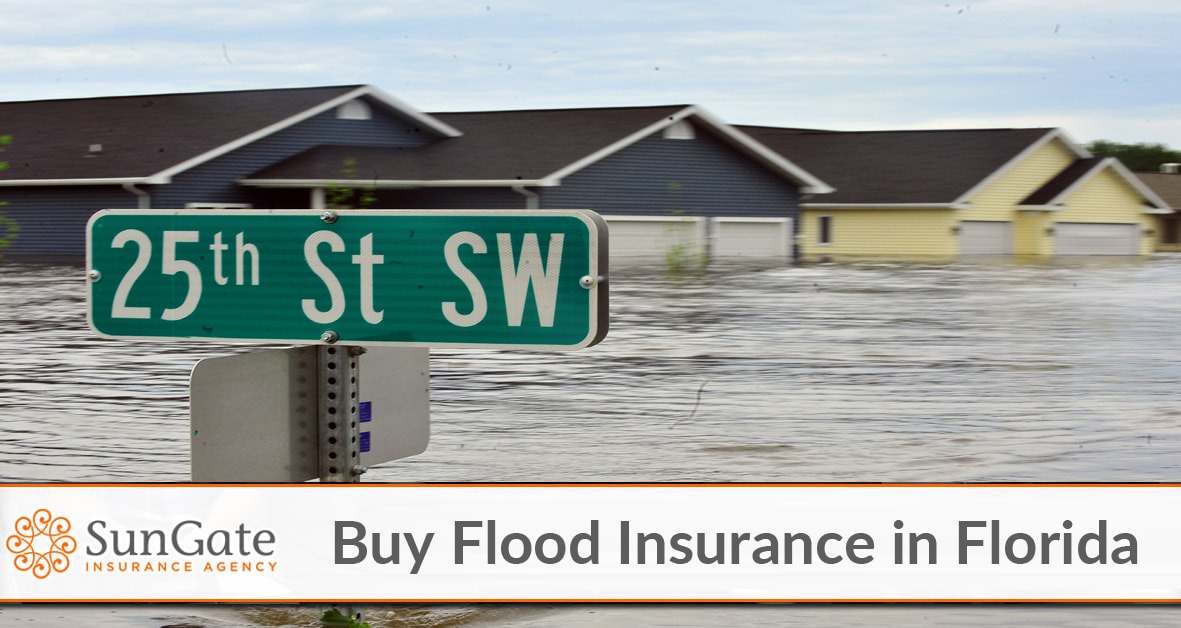 "My house isn't on a 'Flood Zone' map, so I don't need flood insurance. Right?" Wrong! If you live in Florida, chances are that you need flood insurance, even if your house isn't located in a "high risk" flood zone as indicated by flood zone maps.
According to a recent article in the
Miami Herald
, the Federal Emergency Management Agency (FEMA)'s National Flood Insurance Program (NFIP) covers more flood insurance policies in Florida than in any other state. Yet, in the run-up to Hurricane Irma, less than half of homes in so-called hazard zones were properly protected by flood insurance. In fact, over the past five years, flood insurance coverage in high risk areas has dropped by more than 15%. (Source:
http://www.miamiherald.com/news/weather/hurricane/article203631769.html#storylink=cpy
)
Why is it so important for all Floridians to ensure that their homes are properly protected against flooding, even if not located on a high-risk area as denoted by flood maps? The answer is simple:
hurricanes
. The fact is that storms, and especially storm surges, don't always follow lines on a map. Yet most homeowners' insurance policies, and even windstorm policies, do not offer coverage for flood damage caused by hurricanes and other storms.
How to Purchase Flood Insurance in Florida
As a local insurance agency right here in Florida, SunGate Insurance understands the potential risk of flooding in the Sunshine State, and our insurance agents are experts in ensuring that homeowners in Florida are protected from flood damage with the right coverage. SunGate Insurance is a registered insurance agency with the National Flood Insurance Program (NFIP). Our agents can help you purchase a cost-effective flood insurance policy that offers the right level of protection depending on the local and unique circumstances of your home.
Before purchasing your flood insurance policy, it is important to be clear with your agent about what you want covered under the policy, and to be sure that you understand exactly what the policy covers. Most flood insurance policies only cover certain types of flooding, such as the rapid accumulation of surface water or as the result of a natural disaster like a hurricane. Most policies will not cover, for instance, water damage from a sewer backup if it is unrelated to flooding.
Moreover, most flood insurance requires two separate policies: one for the building structure and one for the building contents. Each of these policies will have a separate deductible.
Insurance for
Building Structure
may cover items such as
:
Building property
Structure and foundation of insured building
Detached garages
Plumbing and electrical systems
Furnaces, water heaters, and air-conditioning systems
Built-in appliances such as refrigerators and stoves
Permanently installed carpeting, wallboard, paneling, bookcases, and cabinets
Window blinds

Insurance for Building Contents may include items such as:

Personal belongings such as clothing, furniture, and electronics
Curtains
Portable air-conditioning units
Portable kitchen appliances such as dishwashers and microwave ovens
Washers and dryers
Carpets not included in building coverage
Food freezers and contents

It's also important to understand that you cannot wait until you hear a storm is heading your way before purchasing flood insurance; most policies require a 30-day waiting period from the date of purchase until the activation of your policy (with some exceptions). So don't wait: contact SunGate Insurance today to get a free quote for flood insurance.

Contact Your Local Insurance Company—SunGate Insurance—for your Free Insurance Quote today!
Contact SunGate Insurance Agency today learn more about the type of insurance you need. Click here to contact us or call (407) 878-7979.
SunGate Insurance Agency Coverage
Home Insurance, Auto Insurance, Group Insurance, Property Insurance, RV Insurance, Renters Insurance, Event Insurance, Insurance Bonds, Life Insurance, Business Insurance, Workers Comp, Flood Insurance, Umbrella Insurance and more!
Located in Lake Mary, Florida (serving clients Nationwide and locally in Orlando, Heathrow, Longwood and surrounding Central Florida areas.