Caregiver Insurance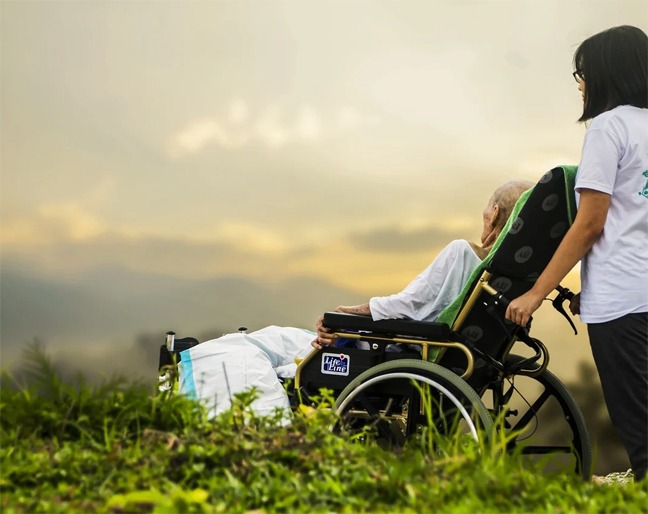 Errors & Omissions coverage and professional liability insurance are other names for caregiver liability insurance. It is mandatory for those who provide personal and home health care for older people. Home care is also available for people with disabilities. Because of the type of work, caregivers face a range of liability-related risks. In spite of the best intentions and actions, their work can result in injuries to their wards. This is the driving reason to have liability insurance and be protected against lawsuits.
What is covered in caregiver liability insurance?
Liability insurance for health care and personal care providers cover the following:
Bodily harm/injury: This offers protection to the individual who suffer injuries due to negligence by the caregiver. There is a set limit for judgments/settlements.
Damage to property: If damage is caused to the client's (person needing care) home or any personal property during a care session or visit, it is covered. This clause ensures that the caregiver doesn't pay out of his or her pocket.
Personal injury: This clause covers damages due to libel or slander. Purchasers have to get this by paying an extra premium.
Examples of caregiver liability claims
Some examples of payments made under this insurance are:
Burns resulting from hot liquids. This will be covered by the bodily harm clause and a patient gets their medical care covered. The caregiver doesn't have to pay.
If property is accidentally damaged during a visit, payment is made under the property damage clause.
The personal injury clause covers comments which may seem disparaging to the client.
Unintentional dispensing of the wrong medication is covered by medical malpractice insurance.
What consumers should do before hiring a caregiver
In-home care is a way for older adults to stay independent. Caregivers offer the necessary assistance and companionship. They help with making meals, getting dressed, ensuring that the right medications are taken and other home-related tasks. A caregiver could also be a nurse or therapist. But a caregiver doesn't not have to perform health care tasks. Before hiring a caregiver, ask the following questions:
What services will be provided? Get a list of the services in writing.
What kind of a schedule is available? Does a caregiver work for a minimum number of hours in a shift? What are the charges? Do the charges vary based on weekends etc.? What holidays are observed?
What are the costs per hour or shift? How should payments be made?
Is there a cancellation policy? What are the clauses?
It is important to know as you have to calculate costs and budget for care. Some agencies may ask for a deposit to start services. Find out what is covered by the deposit and if you get a refund. Since prices vary widely, having information on paper will help with planning.
You should also check if the caregiver is employed by the agency. Do not hire caregivers if they are categorized as independent contractors. Agencies have to sign bonds and have insurance for every caregiver. If you have questions for the caregiver, do not hesitate to ask. You may also have to interview a few before hiring one.
To know more, get in touch with a reputed insurance agency or insurance company. At SunGate Insurance, we can help you address all your insurance needs. If you stay in or around Longwood, Heathrow, and Orlando, drop by our Lake Mary, FL, center for more information.
Need Help to Review Your Insurance? Contact Us.

Contact SunGate Insurance Agency today learn more about the type of insurance you need. Click here to contact us or call (407) 878-7979.
SunGate Insurance Agency Coverage
Home Insurance, Auto Insurance, Health Insurance, Group Insurance, Property Insurance, RV Insurance, Renters Insurance, Event Insurance, Insurance Bonds, Life Insurance, Business Insurance, Workers Comp, Flood Insurance, Umbrella Insurance and more!
Located in Lake Mary, Florida (serving clients Nationwide and locally in Orlando, Maitland, Heathrow, Longwood, Windermere, Kissimmee, Orange County, Seminole County and surrounding Central Florida areas.