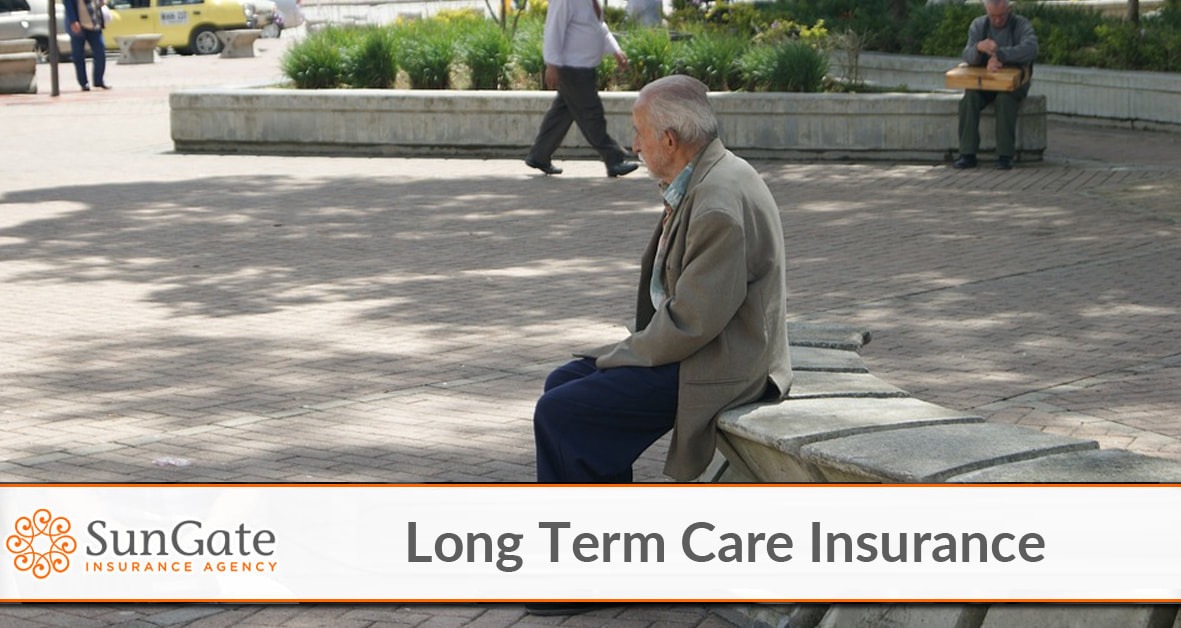 Americans are living longer than ever; in fact, there's a pretty good chance that you will live well into your 80s and maybe even into your 90s. That's a pretty exciting prospect for many of us! Yet while we all like to think about all the fun things we can do with those extended golden years, there's another aspect of longevity that requires serious planning well in advance: the likelihood that at some point, down the road, you will need long term health care.
At some point, most of us will require some level of health care beyond what our immediate family can provide. And the simple fact is that the cost of providing long term care to the elderly is steep and rising quickly. A 2012 Cost of Care Survey by Genworth Financial shows just how expensive long term care can be: a private room in a nursing home for one year averages almost $84,000, while obtaining the services of a home health care worker full-time (40 hrs/week) averages more than $56,000 per year. It is easy to see that ensuring high-quality long term care for yourself or a family member can be financially disastrous.
Long term care insurance
ensures that you can pay for the quality health care you deserve without draining your savings, enabling you to reserve those assets for your family and loved ones. Long term care insurance can be used to pay for a variety of types of health care if you have a chronic medical condition, a disability, or a degenerative disorder such as Alzheimer's or Parkinson's disease. In fact, there are several key benefits to planning ahead and purchasing a long term care insurance policy:
To help maintain your financial independence; with long term care insurance, you won't need to borrow or rely on others to pay for your long term care.
To avoid dependence on limited government assistance such as Medicare or Medicaid; these programs only cover certain types of care, and usually only after you drain your assets.
To protect your savings and assets; instead of spending your nest egg on expensive long term care, you can ensure that it's there for a spouse or to pass along to the next generation.
To enable you to choose the type of care you receive; long term care insurance covers a variety of different types of long term care such as home care or assisted living.

It's this last point that is most often overlooked when people begin thinking about long term care. In past generations, the only two options for long term care were either in the home or in unappealing nursing homes. Today, there are many different options for high-quality health care. Unlike government assistance programs, which only cover short-term hospitalization and rehabilitation or a nursing home once all other assets have been utilized, long term care insurance can be utilized immediately, and can provide care in a variety of different ways such as:
Nursing care in your home
An adult day care center
An assisted living facility
A nursing home

In other words, with long term care insurance, you can maintain control over your health care in your declining years. It can be difficult to think about—and even harder to talk about—the consequences of declining health during our golden years. Yet as with so much in life, a little advance planning can mean the difference between quality care and financial catastrophe. Investing in a long term care insurance policy through a reputable, local insurance agent such as Sungate Insurance Agency can make the prospects of a long and full life truly peaceful!

Contact Sungate Insurance Agency serving Orlando, Lake Mary, Longwood, Heathrow and other Florida-area businesses!

We are the insurance experts at your local insurance company. Contact us today to discuss long term care insurance and to get a free quote!
Contact SunGate Insurance Agency today learn more about the type of insurance you need. Click here to contact us or call (407) 878-7979.
SunGate Insurance Agency Coverage
Home Insurance, Auto Insurance, Group Insurance, Property Insurance, RV Insurance, Renters Insurance, Event Insurance, Insurance Bonds, Life Insurance, Business Insurance, Workers Comp, Flood Insurance, Umbrella Insurance and more!
Located in Lake Mary, Florida (serving clients Nationwide and locally in Orlando, Heathrow, Longwood and surrounding Central Florida areas.