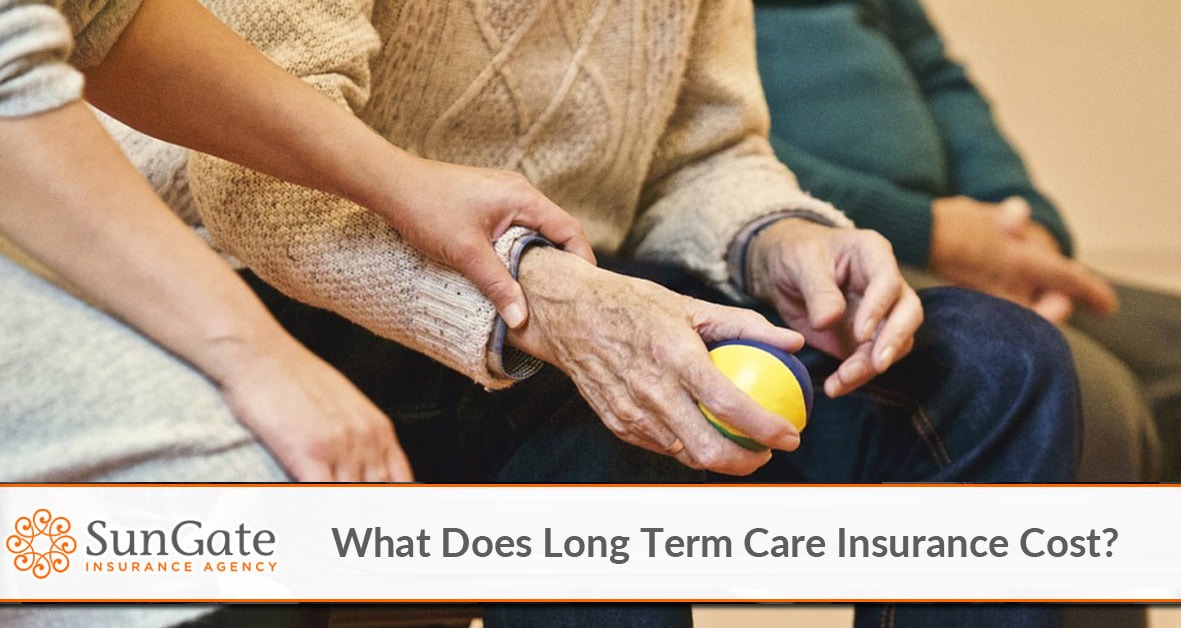 For many people, retirement planning conjures up enticing visions of long, sunny vacations and free time spent with friends and loved ones. Yet there is another, less pleasant aspect of retirement planning that is even more important but all-too-often overlooked: the potential for declining health and the need for expensive long term health care. Purchasing long term care insurance in your 50s or 60s may play a critical role in ensuring that you can afford high quality health care throughout your golden years without draining your savings or compromising your financial independence.
Cost of Long Term Care Insurance
As with most types of insurance, the key to purchasing long term care insurance is selecting the right level of coverage at a cost you can afford. For long term care insurance, you must choose the amount of coverage you want; more coverage will, of course, be more expensive but your rate will also depend on additional factors that are unique to you. Most long term care policies place a cap on the amount the policy will pay out per day as well as the amount the policy will pay out over your lifetime.

When weighing the cost of long term care insurance, of course the obvious benefit is the ability to afford long term care without having to drain your savings and other assets. However, there are two additional benefits to think about, as well as one important caveat.
The market for long term insurance is highly competitive. The best way to find a policy you like at a rate you can afford is to obtain quotes from a number of different companies. The best way to do that is to work with an independent insurance company like Sungate Insurance Agency that can use your application to obtain quotes from multiple insurance companies.
The cost of long term care insurance may be tax deductible. Premiums for "tax-qualified" long term care insurance policies may count as deductible medical expenses under certain conditions. Your insurance agent can help you determine whether your selected policy is tax-qualified.

Now, the caveat: the cost of long term care insurance is not fixed and premiums can increase during your lifetime. It is important to plan for potential rate increases to ensure that you can continue to afford your premiums up until you need to activate your policy.

How Do I Buy a Long Term Health Insurance Plan?

While it is possible to purchase a long term care insurance policy direct from an insurance company, industry experts agree that you are likely to obtain a better policy at a better price by working with an independent insurance agency that can use your application to obtain quotes from multiple companies. An independent agent—like the insurance experts at Sungate Insurance Agency—can also help you determine the right level of coverage as well as ensure that you understand some of the unique features of long term care insurance.

As noted above, the cost of your long term care insurance will depend not only on the level of coverage you select, but also on some features that are you unique to you. Your specific rates will depend on issues such as:
Age
Health
Gender
Marital Status

In order to purchase long term care insurance, you will be asked to fill out an application that will identify the above issues; you will also be asked to answer a number of in-depth questions about your health. Once your application is submitted, the insurance company may want access to your medical records and/or may require a follow-up interview, either in person or over the phone, to verify your health status.

Before you finalize your long term care insurance policy, the National Association of Insurance Commissioners has some basic recommendations on things to look for in your policy:
At least one year of nursing or home health care coverage (including both intermediate and custodial care)
Coverage for Alzheimer's disease
Guarantees that the policy cannot be cancelled, non-renewed, or otherwise terminated due to changes in your health status
A "free look period", enabling you to return the policy within 30 days of purchase
No requirement for prior hospitalization or home nursing care before activating coverage for home health care benefits

Additionally, the Association recommends that your policy not cost more than 5% of your current income.


Contact Sungate Insurance Agency serving Orlando, Lake Mary, Longwood, Heathrow and other Florida-area businesses!

We are the insurance experts at your local insurance company. Contact us today to discuss long term care insurance and to get a free quote!
Contact SunGate Insurance Agency today learn more about the type of insurance you need. Click here to contact us or call (407) 878-7979.
SunGate Insurance Agency Coverage
Home Insurance, Auto Insurance, Health Insurance, Group Insurance, Property Insurance, RV Insurance, Renters Insurance, Event Insurance, Insurance Bonds, Life Insurance, Business Insurance, Workers Comp, Flood Insurance, Umbrella Insurance and more!
Located in Lake Mary, Florida (serving clients Nationwide and locally in Orlando, Heathrow, Longwood and surrounding Central Florida areas.