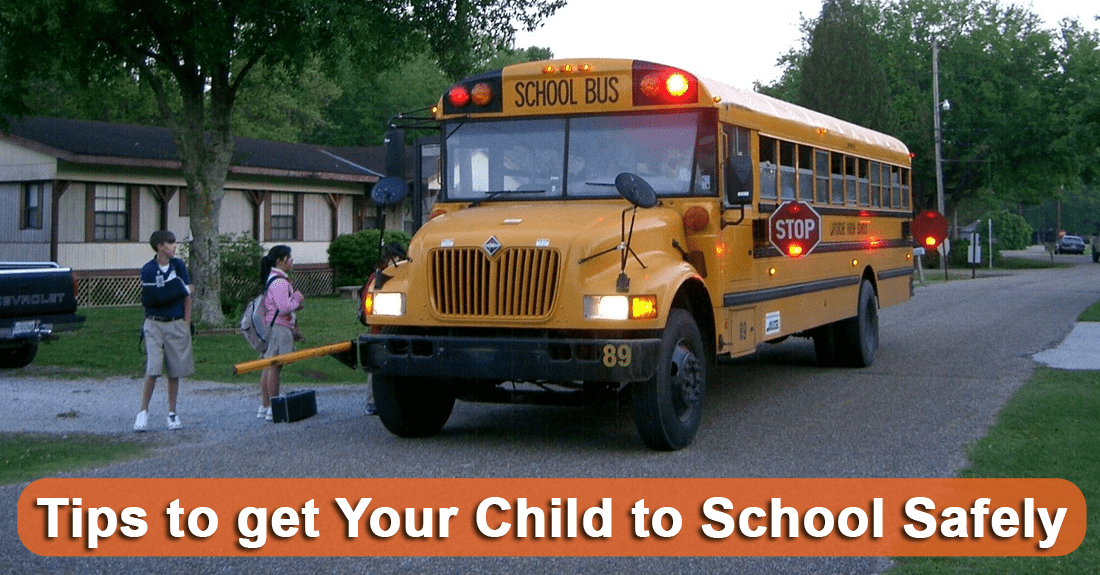 ​As parents, guardians, nannies and care givers, children's safety is always an top concern. Exposing your kids to the outside world includes setting their expectations properly along with awareness of proper protection especially if you want to build independence in them.
​
When kids start to go to school, a lot of valuable skills are being learned. Skills that are particularly developed are communication, socialization and behavior-related skills like autonomy. As much as we all want to be with children every minute of the day, we have to let them discover things on their own. This is where our role as parents applies when it comes to raising our kids to be street wise in facing the realities of life.
​Apart from separation anxiety that has to be conquered the first time you launch your children by themselves on their first day at school, you have to be sure they're equipped with the right safety information. These tips should be explained by you so start with educating yourself on how to protect your kids when they go to school.
​
Here are tips for getting your children to and from school safely:
Riding the bus

– Kids usually find it fun to ride the bus on their own. Make sure they are aware of the necessary safety measures. Remind your child to wait for the bus to stop completely before boarding, hold on the railings to get on and off the bus and follow the driver's instructions at all times. You should also tell them to always check that the driver is looking before crossing the street.

Going to school by walking

– Walking to school is a great opportunity if you live near the school, especially if your child do this with schoolmates, siblings, or neighbors. Double-check the route that your child is taking and if possible, try to have him walk with someone you already know. Your child must be aware of the traffic rules that he has to follow. Emphasize that he has to walk on the side of the street and be conscious of his surroundings at all times.

Using a bike

– Older kids ride a bike to school, provided they have protective gear like a helmet and adequate reflectors. His bicycle should also have reflectors in case he ends up in the streets at night. He should also be instructed to follow the road signs and traffic regulations, drive at the right side of the street and go with the directions of the vehicles. Your child shouldn't be riding their bike to school until they've demonstrated adequate understanding of bike safety.

Driving your kids to school

– This can be the safest choice to get your child to school if you have the time to do so but there are still safety measures that you have to keep in mind. Use appropriate seats for your child, like car seat or booster seat if he is small enough for the seat belt. Make sure you have adequate PIP coverage for the passengers in your vehicle. It's illegal to talk on your phone while driving and it's also just not safe, especially when there will be other kids who are walking or biking along your way.
​ You keep the kids safe on their way to and from school, and we'll make sure they're protected with the right auto insurance coverage when they're riding the car. If you want to buy insurance from a local Lake Mary insurance agency that cares about our client's safety as much as their insurance rates give us a call at (407) 878-7979 or get a quote today.
Contact SunGate Insurance Agency today learn more about the type of insurance you need. Click here to contact us or call (407) 878-7979.
SunGate Insurance Agency Coverage
Home Insurance, Auto Insurance, Group Insurance, Property Insurance, RV Insurance, Renters Insurance, Event Insurance, Insurance Bonds, Life Insurance, Business Insurance, Workers Comp, Flood Insurance, Umbrella Insurance and more!
Located in Lake Mary, Florida (serving clients Nationwide and locally in Orlando, Heathrow, Longwood and surrounding Central Florida areas.
​